Review: A Murder Is Announced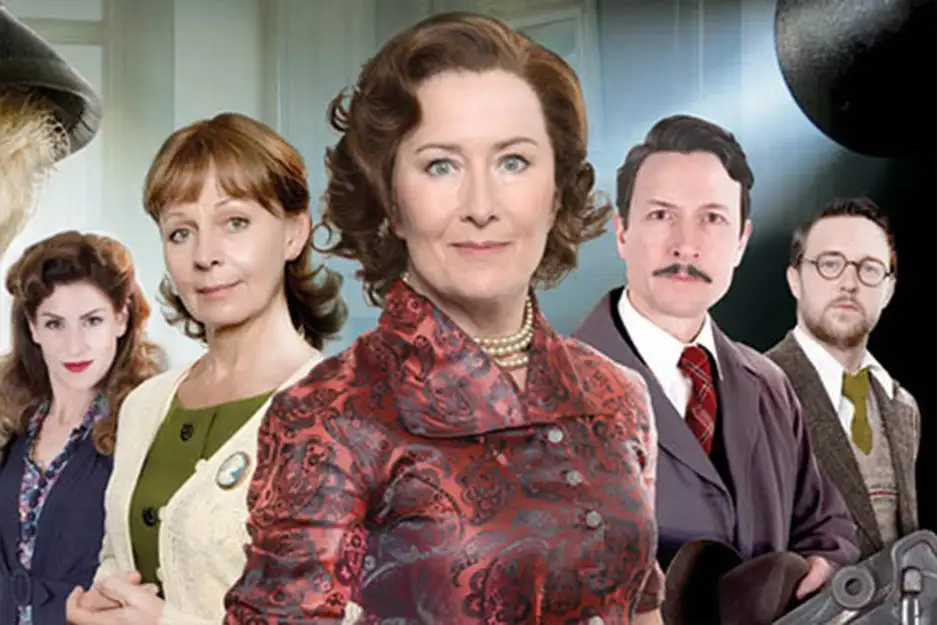 This Agatha Christie play has such an instantly gripping premise: an advertisement is taken out in the Chipping Cleghorn Gazette announcing that a murder will take place on Friday 13 October at 6.30pm - half the residents of Letitia Blacklock's house Little Paddocks are ruffled, and the other half brush it off as a simple prank and nothing to worry about.
This production from Middle Ground Theatre Company set the scene perfectly with its brilliant set, costumes, 1950s accents (I love how they say it "marder"). What I love about this play is that even though I've seen it before, I couldn't remember for the life of me whodunit, so I could thoroughly enjoy the suspense. This says more about my memory than the plot fyi...
Kazia Pelka played Letitia Blacklock with a great world weariness, getting the sense she rather puts up with her guests despite their eccentricities. Jenny Funnell - who I instantly recognised as Sandy from As Time Goes By - played dotty 'Bunny' very well indeed. In fact there was no weak link with this cast, all of them bringing something different to the roles, but Holly Jackson-Walters was a revelation understudying the maid Mitzi, with pin-sharp comic timing, an unwavering accent and great physicality.
There was absolutely no dip in tension here, and when each scene ended there was excellent use of music and freeze-frame scenes that left on nice intriguing mini cliffhangers. There were little moments, a surprise kiss, or a door opening, that had the audience actually gasp in shock. Brilliant stuff.
Typically for Christie, it weaves into something much more complex than a simple plot - there's double crossing, secrets, lies and mixed identities, and leaves you guessing right up to the end. A thoroughly great couple of hours of escapism.
A Murder Is Announced is running at the Palace Theatre until 14 December. Find out more at www.southendtheatres.org.uk
---
ADD A COMMENT
Note: If comment section is not showing please log in to Facebook in another browser tab and refresh.
Related Items