BBQ Barn: "Bringing Home The Dough"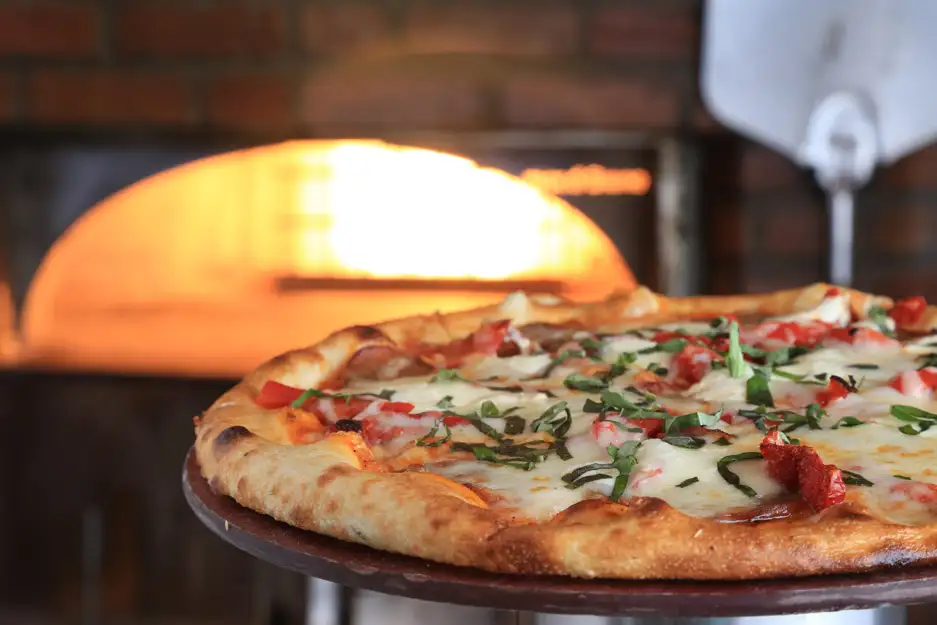 As a Nation we're finally getting the idea that the BBQ is not just Chicken, Burger & Sausage, which are still staple favourites but let's get adventurous. Who doesn't like a Stone Baked Pizza!! and when its cooked outside on your BBQ and eaten "al Fresco" your game is upped.
With the versatility of today's BBQ's and cooking with the lid down (as you always should) the perfect pizza is within your grasp.
You have a Gas BBQ? Purchase a Pizza Stone that will fit on your grill with the lid closed, a good idea is to also purchase a smoke box, these boxes are normally stainless steel with vented holes on the top and when filled with wood smoke chips and sat above a burner they will slowly smoulder and fill the BBQ hood with smoke to add that wood fired flavour. With the pizza stone heated up to temperature and the hood full of smoke, just add your pizza..let's cook!!
Popular Charcoal BBQ's such as kettles and drums will work in the same manner with a Pizza Stone, except you won't need the smoke box and you can just add smoking wood chips or chunks to the charcoal itself.
Extremely popular BBQ's are the Kamado Ceramic Grills, with the kiln dried shell making an insulated unit that can produce and hold extremely high temperatures. Along with the ability to "low'n'slow" cook for 12hrs, roast, sear and slow cook curries, chilli's and stews they are also one of the most efficient Pizza Ovens. You have the option of a Pizza Stone insert or for the enthusiast; one brand has an accessory that sits on the BBQ and turns it into a front feed Pizza oven for that full on "Pizzeria feel".
Tabletop Pizza Ovens have seen a huge surge of interest. These are lightweight and portable. They are easy to light and fuelled by wood smoke pellets or kindling style wood cuts. Easy to use, family friendly and great for the garden and holiday alike. You then move up to the larger free-standing Pizza Ovens. These are truly wood fired, you start the fire in the centre of the oven and then spread the embers to the sides, the internal dome shape brings the heat evenly around. In true style you will be moving the embers between cooks as one-part cools down, this is all part of the experience. These ovens, all be it referred to as Pizza Ovens are Wood Fired Ovens that you can roast and bake in with the bonus that comes with Wood Fired flavour.
Now it's Party Time…with your BBQ now Pizza ready invite your guests and see their faces when they are presented with a tray of dough (pizza dough is easy to make and there are also some excellent companies selling frozen dough ready portioned), an array of topping choices, a rolling pin and a pizza peel. They will enjoy making their pizzas, getting carried away with the toppings and trying the inevitable pizza base spinning…and after a wonderful night where they did most of the work, you get all the credit!!!
For all the above and so much more visit The BBQ BARN 812 London Road Leigh on Sea SS9 3NH
Tel: 01702 474194 and on line bbq-barn.co.uk
---
ADD A COMMENT
Note: If comment section is not showing please log in to Facebook in another browser tab and refresh.
Related Items