"I can't wait to see my friends" – campaign reassures parents about going back to school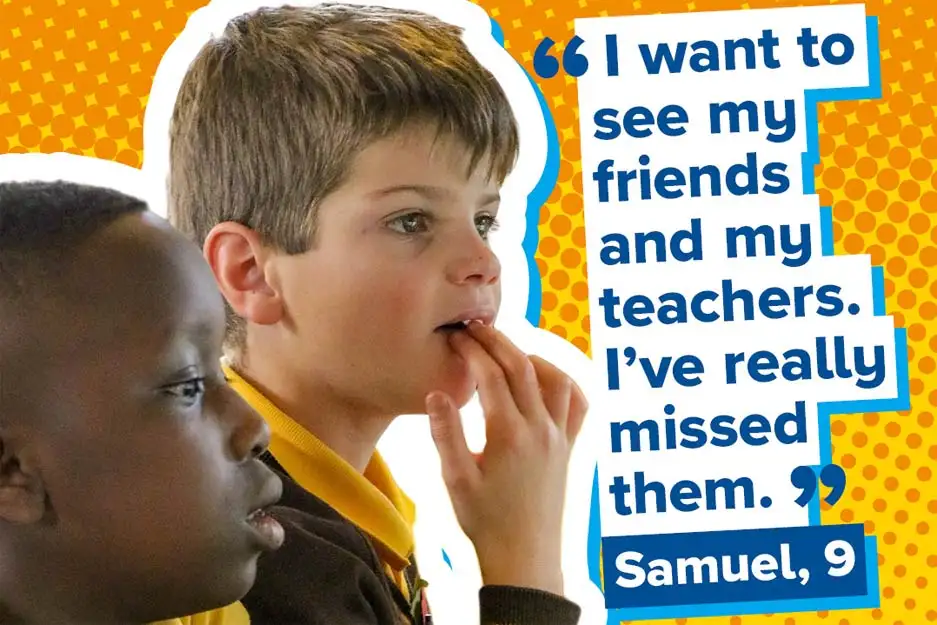 A campaign to reassure parents about children going back to school in September has been launched by Southend-on-Sea Borough Council.
Most children haven't been inside a classroom since March due to the Coronavirus pandemic, so the campaign has been designed to remind parents and students what they have missed about school.
School leaders requested and helped develop the campaign through the group set up to coordinate the safe return of Southend schools in line with Government guidance.
Cllr Anne Jones, cabinet member for children and education, said: "There is a clear, common thread when you ask a young person about what they are looking forward to about returning to school; friends.
"Aside from the fact children are in school to learn and get an education, we must not forget there is also the social side of school. Our children need to be with their peers, to talk and play.
"While we must follow the Government guidelines, we realise there might be a slight nervousness about returning to school. We wanted to reassure everyone that we are doing everything we can to keep our students safe, and we wanted to remind everyone that there is more to school than education and actually so many students are looking forward to returning."
Each school has carried out their own risk assessment and developed their own individual plans for the return to school in September. However there are some similarities:
The creation of bubbles
Clean hands
Clean environment
Social distancing
For more information, visit www.southend.gov.uk/returntoschool
---
ADD A COMMENT
Note: If comment section is not showing please log in to Facebook in another browser tab and refresh.
Related Items