2017….My Year On A Plate (and a glass!)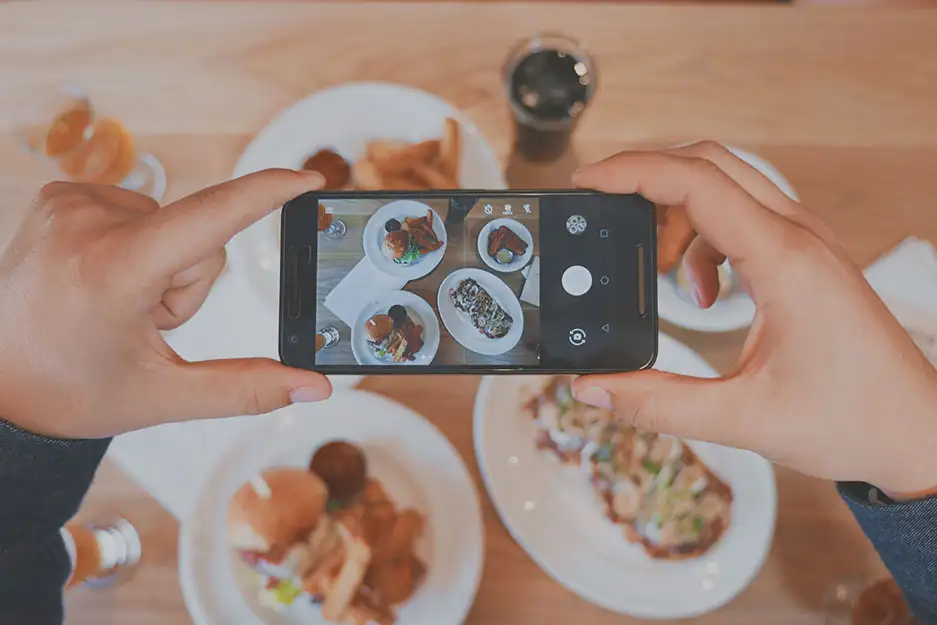 Sat in front of an open fire, I light my pipe, and take a nip of whisky. My ragged foodie journal is, as always, within reach. This bible of foodie notes rarely leaves my side. I reach for my quill, and as I begin to scribe this week's foodie instalment, I find myself gazing out of the window at the falling snow. I feel thankful to be warm and cosy by my fireside. My mind starts to wander, I dream of heaving Christmas tables laden with, goose, turkey, mince pies and Christmas pudding. The room is filled with the heady aroma of spice and cinnamon. I'm distracted by a knock at the door. Eager to see who this could be at this late hour, I put as side my journal, remove my spectacles, and rush to open the front door. To my surprise and delight, in perfect voice, Carol singers begin an absorbing rendition of silent night. With just oil lanterns for light and the snow falling ever harder, I offer this charming group a festive tipple and a mince pie warm from the Aga. They continued to sing, as Lou and I stood hand in hand revelling in this most festive moment.
Hang on a minute, do you think I live in Dickensian London? Nope! My imagination just ran a little wild then! But, if only the above really did happen, if only! As I write this week's entry I'm not sitting by a roaring fire sipping on whisky. I'm actually on a packed C2C train, on my way to work, hoping I don't catch the various coughs and sneezes echoing around this less than festive carriage. Not such a pretty picture now eh! But, I love Christmas, and as the train speeds through Pitsea, I try to cancel out the rather unhealthy ambient sound; how? I begin to think about Christmas and the foodie year just past. And it ain't been a bad year at all I reckon!
We've travelled, we've eaten, and I've written the story to many of these adventures. But whats been the highlight? Has there been one standout this year which sits head and shoulders above all else? Tough call! Yes, we've travelled to other side of the planet. Lou and I ate in some of the finest restaurants on the Sunshine Coast and Melbourne. That alone you could argue is standout. And it was, the Asian food we enjoyed at the Spirit House near Brisbane was immense, and in a very tropical location. Never have I eaten tamarind spiced grouper sitting in a rain forest whilst lizards wandered under the table! And in Melbourne too; one minute I'm sitting on a wooden bench eaten dim sum alongside oriental expats, the next I'm lunching in the Press Club; as fine dining as you can get. Undoubtedly one of the best foodie experiences in Melbourne. So yeah, this years Aussie trip is high up there. And what about our sojourn in Hong Kong before we returned home. This city has got to be number one on any foodies hit list! Around every corner is some of the finest roast meats you'll ever eat. We have friends who live in Hong Kong too, so these guys new all the local hot spots far off the tourist circuit!
Mallorca also created some of this year's unforgettable foodie moments. Forget about Magaluf and Palma Nova, head straight in to Palma Old Town and get involved in Tapas! Pull up a stool at my favourite little place 'Bar Dia' and you will be blessed with some of the finest Tapas in town. Simple plates such as Padron Peppers or fresh sardines grilled 'A la Plancha' filled me with so much enjoyment. How about closer to home? London is one of the most food diverse city's in the world. Cuisine from the farthest corners of globe can be found on our doorstep. Straight from the Basque country is Sagardi in Shoreditch; what a find! Just a plate of ham and some Basque wine was a simple but bloody tasty treat. Wander just a little further down the road and a brunch of homemade blood cake with a fried duck egg never disappoints at St John. But for me, if I'm ever wandering Brick Lane I have to visit two places. Forget curry. Wine and Escargots at Chez Elle's is a must. But the pinnacle of Brick Lane cuisine, is hands down a salt beef bagel at the legendary Beigel Bake.
More importantly though, how about our little corner of Essex by the sea? We saw some great new openings this year. John Lawson ventured back from culinary excellence in Melbourne to open a fabulous little eatery on Leigh Road. Yes, fine dining, but at the same time unpretentious and staying true to local ingredients. Day boat Cod, estuary sea bass, even foraged herbs from Two Tree Island have graced his menu. John has set the bar high. We now also have a Bagel Bar in Southend! The good people behind one my favourite foodie haunts, Legend Deli, have opened a Bagel Bar like no other. Yes, you can pick yourself up a brick lane classic; salt beef, pickles and mustard. But they're also letting their imaginations run wild, with creations such as the Reuben or Korean Kimchi. Let's not forget the local beer scene; its moved on leaps and bounds this year. The West Road Tap, Hoppily and the Leigh on Sea Brewery have all embraced local craft beer, much to my excitement. So yeah, we've had a pretty good year all in all.
But whats been the best? Ive really challenged myself to crown a foodie winner. Im going to apologise, its not a local hero. Its not a local foodie saviour who's spent the year working all hours to bring the likes of me and you the ultimate foodie enjoyment. As much as I love our local food scene and support it to the max, nothing really comes close to my ultimate experience this year. Im pretty sure any foodie or chef will agree with me, it really doesn't get much better than this. So, who is taking the top spot this year? None other than the three Michelin starred Waterside Inn at Bray. Yes, the food was amazing, yes, the location is picture perfect and YES, the service impeccable. But what made this experience even more special? A chat with the main man himself! The godfather of global gastronomy, the mentor to such legends as Gordon Ramsay, Pierre Koffman and Marco Pierre White; who? Michel Roux Senior of course. Im pretty sure there are chefs and foodies reading this now who would give their right arm to meet this legend. So that is why my visit to the Waterside Inn wins. Not sure I could beat that next year either!
Well there you have it, a round up of 2017, and what a year! And it's not over yet! We've still got Christmas around the corner and new year; a time for feasting and indulgence! As I draw this year's blogs to an end, I'd like to wish you all an absolutely wonderful Christmas and New Year full foodie delights! Oh, and just one other thing, straight after Christmas Lou and I are going on tour! Yep, we've organised a foodie tour around Europe which I can't wait for. Keep an eye out on twitter (@foodierich) as I will be tweeting the hell out of our trip. But I will report back on Leigh-on-sea.com when I'm back! Happy eating y'all!
---
ADD A COMMENT
Note: If comment section is not showing please log in to Facebook in another browser tab and refresh.
Related Items