Foodie Rich: Adventures in Smoking
A few weeks ago, I celebrated my birthday. And what was even better, it fell on a bank holiday weekend. And what was EVEN better was the foodie events I'd planned! It all kicked off on a Thursday evening at Aurum in Southend, at their Tattinger Champagne evening. What an evening that was. Six courses all matched with Champagne!! No work on the Friday for us, so a sunny afternoon in Old Leigh it had to be; eels n'all! Saturday was the highlight though. The good old Brisket Tin were serving up their glorious 'Low & Slow' BBQ at my bar of the moment, the wonderful West Road Tap! Wowzers, with craft beer in hand, I stuffed my face with 12 hour smoked brisket, and 9 hour smoked Char Siu pork collar! Jim and the Brisket Tin Boys (and girls) certainly know a thing or two when it comes to serious BBQ. It was at that moment I had a vision, a real foodie vision. Why don't I get myself one of these smokers and cook up some low and slow BBQ in my own garden! After quite a few cold craft ones, I quizzed the BBQ gurus at the Brisket Tin about these smokers. I needed to get a little more clued up. That was it, I'd received birthday money from some of the family and I was gonna spend that wisely on a piece of kit that would benefit not only me, but all my family and friends too! That very weekend, I ordered my first 'Weber Smokey Mountain' smoker. If your un-familiar with this, just copy and paste that description in to google, you'll soon get the picture.
Now I'm no stranger to BBQing, in fact I am the self-proclaimed BBQ master, but this smoking lark is a different story all together. There's a bit more to this than just chucking on some coals and cremating a few sausages. Smoking is a craft. I was bamboozled with the countless number of YouTube vids and forums giving all sorts of advice to smoke the ultimate hunk of meat. Temperatures, timings, wood type, charcoal type, when to wrap in foil, when not to wrap in foil, charcoal burning method (yes, there are various ways to layout your coals), top grill or bottom grill, vent openings……. Jeez, there's a bloody lot to take in here, I was getting worried; had I bitten off a little more than I could chew? Then I realised; a lot of these guys posting on the forums were seasoned BBQ aficionados. Most, if not all, reside across the pond in America and enter BBQ competitions! Sod that! I just wanna know the basics; how do I cook on this new bit of kit standing proud on my patio. Surely this 'low and slow' BBQ can't be that difficult. So, I let my foodie instincts take charge. Let's start off easy!
I took a little trip up to Turner and George in London. Located near Angel tube, this is a proper butcher. I scored a couple of racks of ribs, and a few Ox cheeks; all cuts which do well when cooked low and slow. What I did learn from my hours and hours scouring the web was the rub is important. Yep, that meat needs a good rub! Ooo errr missus! My rib rub contained things like sweet paprika, garlic, chilli, sugar, salt, pepper etc. The ox cheeks on the other hand, I didn't think needed much, so with just some salt and pepper it was time to put all this meat to bed in the smoker. The trick with a smoker is to leave it. Don't open the lid every five minutes, that defeats the whole idea. The meat needs smoke on a constant low heat. The clue is in the name really; Low & Slow. The meat needed 3 hours before even thinking about checking it. So, what the hell do we do for a few hours? House work? No that's all done. Maybe a bit of gardening? Did that during the week. To hell with it; I'm off to the pub!
What a great way of cooking; just get the smoker rolling at a good constant temp, then head to the boozer! After a few nice crafty ones in the West Road Tap (I do love it there!) we headed home to check on the meat. It was looking bloody good! Following recommendations, I wrapped the ribs in foil with a splash of cider and my homemade BBQ sauce. The Ox cheeks needed 'Boating'! Yeah, what the hell is that? it's simple; Just chuck them in a foil container with stout, a bit of sugar, I also added maple syrup for good measure. All these steps add to tenderising the meat. The lid goes back on, then after another couple of hours, the ribs are unwrapped, 'mopped' with BBQ sauce, and the foil tray with ox cheeks are covered. The lid goes back on for an hour or so, then after all that, the ribs were ready! AT LAST! Boy oh boy, these were the best ribs I've ever tasted. Ok, maybe I'm a bit biased, but they were well worth the wait. The meat just fell away from the bone. I was silent, making the odd grunting noise as we demolished the ribs! The Ox cheeks needed a little longer; I was pleased as punch! In the world of smoking you'll often hear 'pit masters' talk about 'Bark'. A perfect bark is highly sought after. It looks like an almost burnt exterior to the meat, but it's not. It's where the natural sugars have slowly caramelised, and the smoke has done its job. It's the tastiest part of any good smoked meat. Well, yours truly on his first effort had created a damn tasty bark. I shredded the cheeks and we all dived in. Tasty doesn't come close to it. These were off the scale! One issue though, they were a little too rich! You didn't need much of this 'eat with a spoon' luscious meat.
Well there you have it, my first adventure in 'Smoking' and I've got to say it was bloody good fun. I'm gagging to get out there again and smoke some more! But let's go bigger and better. There's a whole wide world of smoking I've yet to discover. Yes, I wanna do those ribs again, and those Ox Cheeks were to die for, but what about brisket, you can't beat a perfectly smoked bit of brisket, or pork butt? Pulled pork is a thing of beauty. And folks, that's what I'm doing next. This Saturday I'm getting myself a Boston Butt (pork shoulder to me and you!) and that will hit the smoker. Here's hoping it goes as well as my maiden adventure!!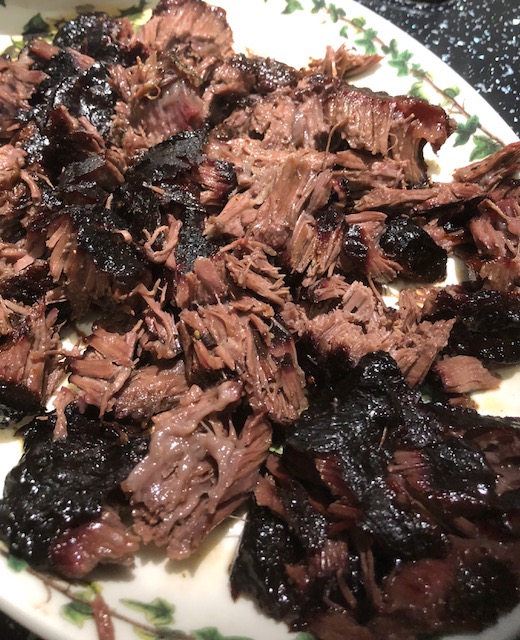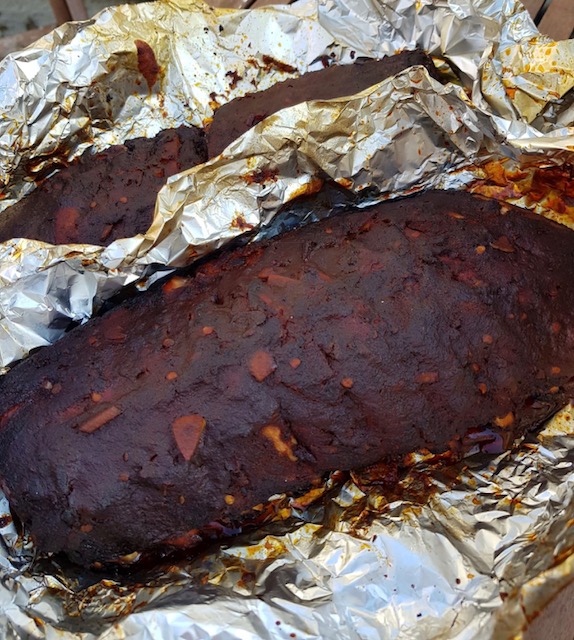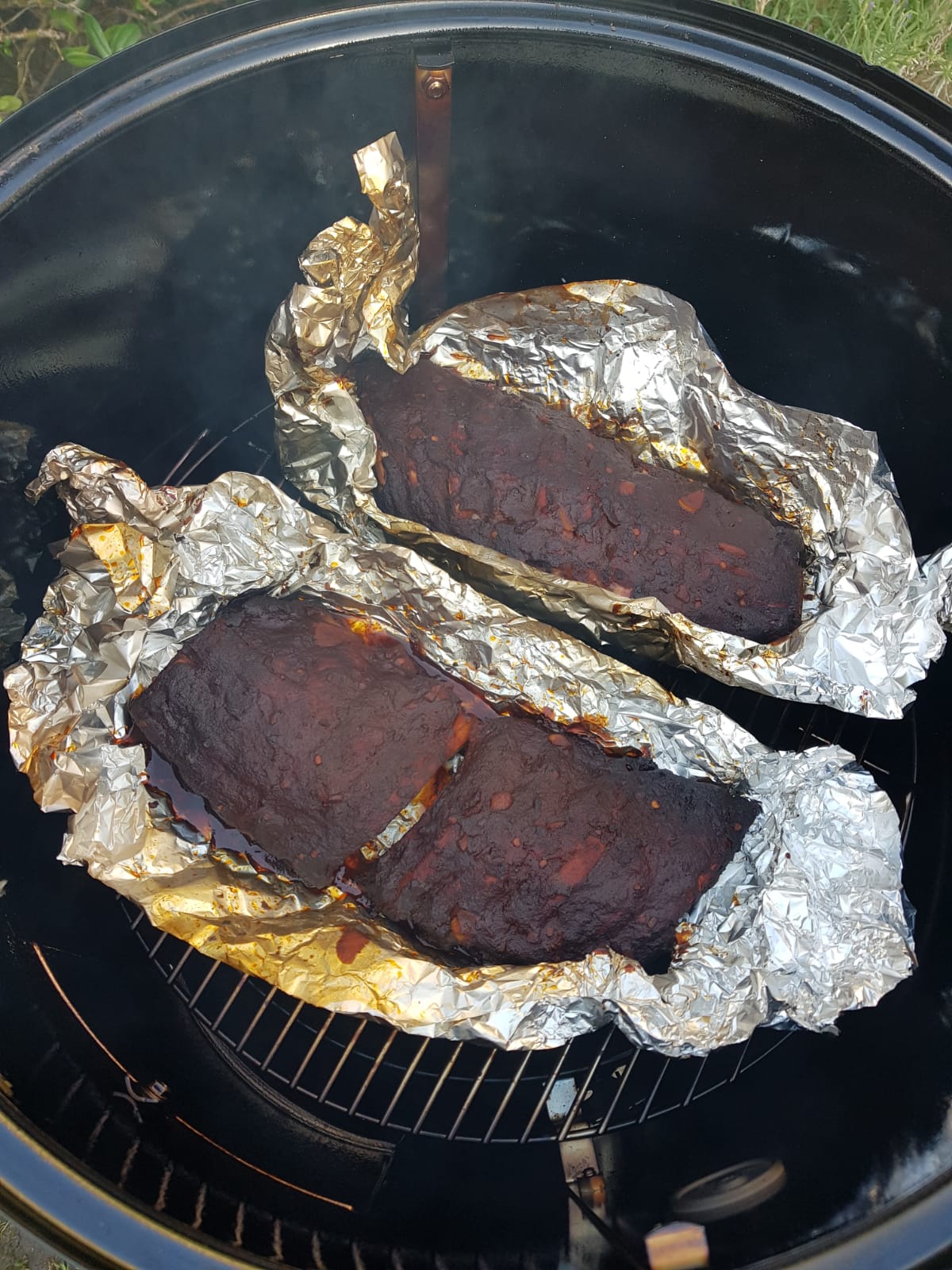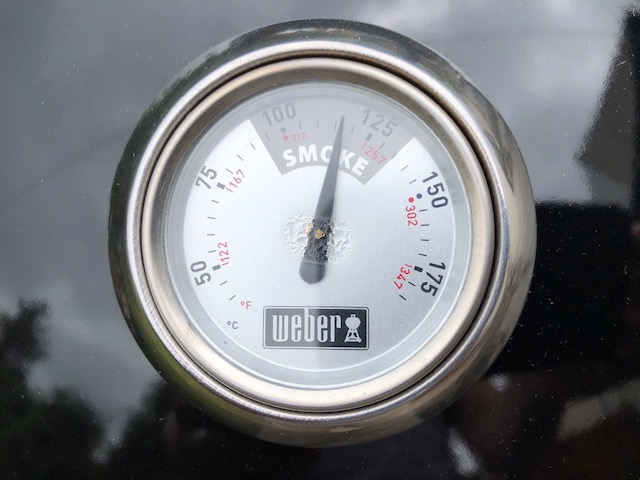 ---
ADD A COMMENT
Related Items
---