Ghee and Indian Cooking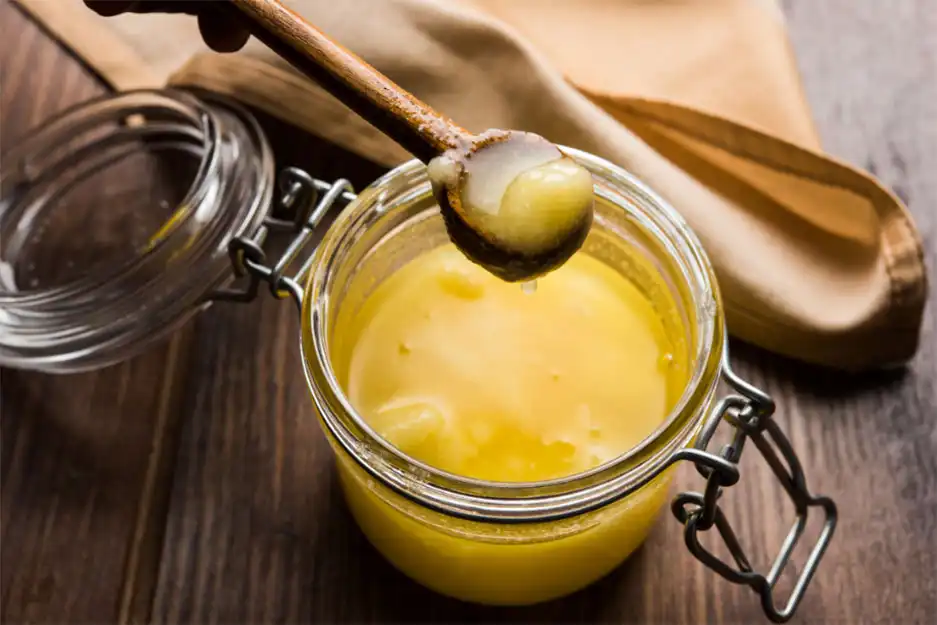 This month we're writing about ghee, how it's used and how you can use it in your own cooking.
Ghee is a type of clarified butter that is extremely popular in India as both an ingredient for cooking in and in a more spiritual sense; a way of purifying food and curing diseases.
Before we begin it's important to understand what ghee is and how it is different to clarified butter. Both ingredients are made from regular butter which is melted and boiled until the water content has evaporated off. Bacteria need water to grow so both types will last a very long time (roughly 6 months) either in or out of the fridge. This solution, if allowed to rest, will separate from the milk solids (lactose and casein) which can be strained-off leaving you with clarified butter. Ghee, on the other hand, is cooked until these milk solids are caramelised which gives it a noticeably nutty quality that is different to clarified butter.
Cooking with ghee (or clarified butter) is preferable to cooking with regular butter melted in the pan, the reason for this is that the protein in the butter burns at around 120C and, when it is removed, its smoke point increases by a lot.
When it comes to Indian cooking, ghee is used in a huge variety of dishes from meats to sweetmeats. Meat is often fried or basted with ghee while some Indian sweets use it as an active ingredient and some are simply cooked in it.
Ghee is used not just because it is a tasty and efficient cooking fat. Historically, food that is first cooked in ghee was believed to be purer than, say, a meal cooked in water such as rice or a dhal. It is also an important part of the ayurvedic system of health (which we have written about here) and is said to 'rejuvenates, is tasty, removes poisons, prolongs life, promotes growth, and destroys sins and poverty.' You can read more about food and Ayurveda in our previous article.
We hope you have found this interesting and will encourage you to use ghee in your own cooking.
---
This article features the following businesses: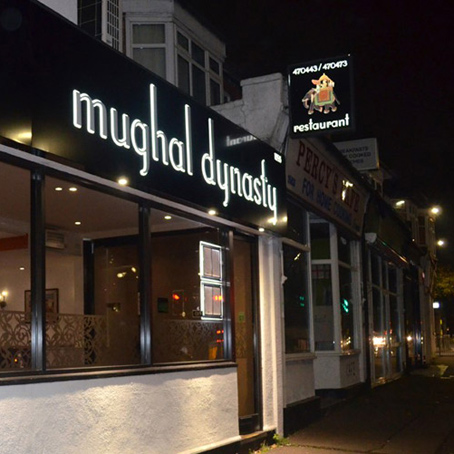 Mughal Dynasty
Classic Indian curries and tandoori dishes served in a smart, long-running restaurant and takeaway based in Leigh-on-sea.
MORE
---
ADD A COMMENT
Note: If comment section is not showing please log in to Facebook in another browser tab and refresh.
Related Items