Help keep Leigh Folk Festival free!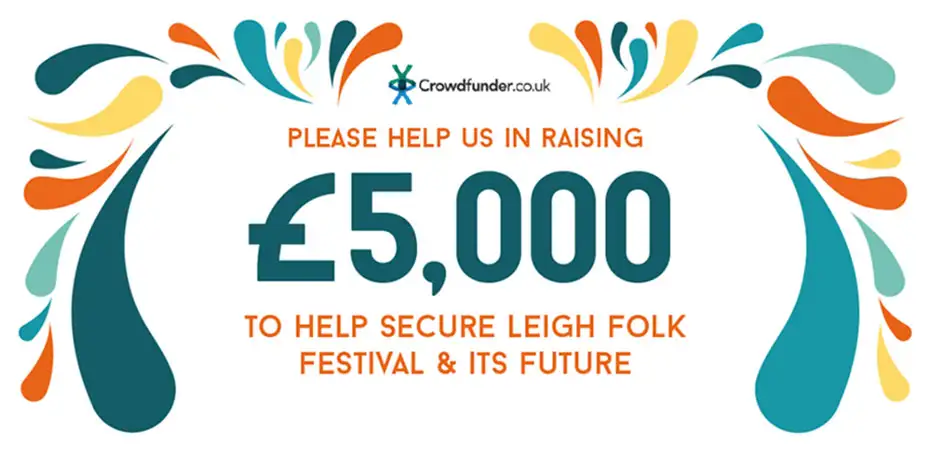 Help keep Leigh Folk Festival free!
You don't get much for free these days, do you?
Well, actually, you do. The Leigh Folk Festival, now in its 25th year, has always been a free music, dance, spoken word and community festival, which in a time of corporate commercial festivals, seems rare.
For a whole weekend, Leigh on Sea is taken over by swathes of musicians, folk dancers, poets, puppeteers, storytellers and songwriters, all performing for free. You can wander down the Broadway and into the Library Gardens on the Saturday and soak up music all day, before heading down to the Old Town on Saturday night and Sunday where you can do the same again with a fresh bill of acts (and a possible hangover).
For - yes, you've guessed it, free. But here's the rub. Leigh Folk Festival has always, and still is to this day, been run entirely by volunteers. There is a whole team of people behind it. From the Chairman and Artistic Director to the t-shirt sellers, stage organisers and sound techs, everyone does it for the love of the festival. It's pretty magical, but as I'm sure you can imagine, the festival costs a fair bit of dough to put on.
More than 20 venues, 200 acts and 20,000 people are welcomed to Leigh Folk Festival each year, so it works with a budget somewhere in the region of £15,000 to £20,000. Aka not free. The people behind the fest have launched a Crowdfunding campaign to raise £5,000 so that the festival can remain free and brilliant and everything that it always has been, and the money you contribute to the festival will help make sure there are enough funds for not only this year's festival, but will to help secure future events too.
The rewards range from t-shirts, limited edition 25th anniversary posters and vinyl to a private gig in your front room from incredible musician MG Boulter (omg!).
I really think it would be brilliant if you could spare a few quid - the cost of a round down the pub, or what you might spend on vinyl and t-shirts over the course of the weekend anyway - and help keep Leigh Folk Festival free and fantastic. It'll make you feel good, I promise.
Leigh Folk Festival takes place from 23-26 June. You can donate to the Crowdfunding scheme at http://www.crowdfunder.co.uk/leighfolkfestival

To read all of Ray's previous blogs please click the link https://www.leigh-on-sea.com/tag/listing/blog/ray-morgan


---
ADD A COMMENT
Note: If comment section is not showing please log in to Facebook in another browser tab and refresh.
Related Items