I love running… Anything to get 5 minutes away from the kids!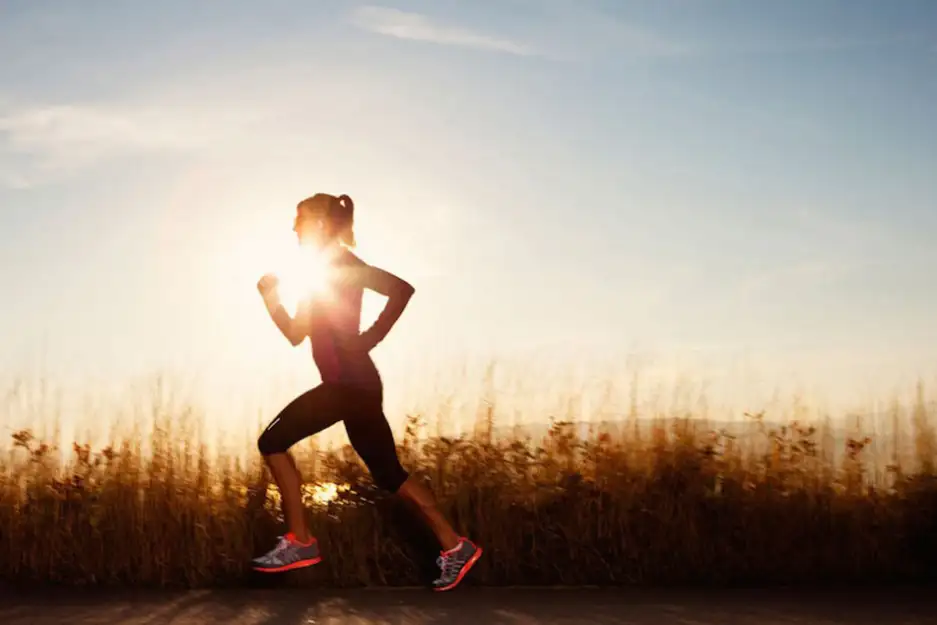 I love running… Anything to get 5 minutes away from the kids!
@50percentmum
It's Sunday morning and the children have been up since 6.00am. They want Weetabix, they demand TV, they are screaming for their iPads… My ears are ringing, my head is hurting and I feel trapped. Yes, I could reach for my third cup of coffee and a massive chocolate croissant (always tempting…) but, instead, I pull on my trainers and announce to my husband that I am "off for a run". My husband quietly admires my dedication, my kids see me being 'healthy', and me…? Well, quite honestly, I get an hour of peace and quiet! There is just something so surprisingly indulgent in running.
I had always been slightly overweight, and despite some half-hearted attempts at being a regular gym bunny, I had never been very fit. I had been slowly gaining weight since the birth of my two sons. Sleep deprivation, the relentlessness of motherhood and being at home full-time was taking its toll.
One day I decided to jog home from school drop off. It was barely 2kms and I walked a proportion of it but… it was a start. I could do this! I mean, I had to get home somehow, so why not jog? After a few weeks I started adding a km here and there. I added another road, or looped a bit wider. I was edging towards 5km, then 6km… It was an amazing sense of achievement. I had more energy and felt good about myself.
There are definitely benefits to running in Leigh. 1. You get to take the Cinder Path along the seafront where you can enjoy the view and breath in the sea air. 2. Once you are on the Cinder Path you can't really get it off it again, meaning you can't cheat and head back too early 3. You may have hurtled down the hill to the seafront but you also also need to heave yourself back up! Perfect hill training on every run. Just make sure you are ready to jump over dogs and weave between walkers.
The times when my motivation slips, I keep promising myself to try out Leigh On Sea Striders to maintain momentum. I hear they are a great running group, welcoming runners of all abilities. There is also the 5k park run at Hockley Woods on a Saturday morning at 9.00am. Everyone runs for fun although it's a good opportunity to improve your running pace each time you go. There really is no excuse to get lazy!
The truth is, I love the freedom. Time well spent. A solitude of music, podcasts or just the regular thud of my trainers on the pavement. The rain cools me down, the sun warms me up, the snow… OK, well I haven't had to contend with snow yet. No gym to drive to or class to wait for, I just step out my front door and start running. And I gradually became fitter, healthier and stronger then I had ever been. I completed my first half marathon in October. I didn't run it in a particularly fast time but that wasn't the point. My boys cheered me on at the side lines and I felt like I had accomplished something special for myself. And, another bonus was that I had 2 hours 20 minutes of peace and quiet before I was back on mum duty again!
To read all of @50percentmum's previous fabulously frank blogs, please click the link https://www.leigh-on-sea.com/blog/tag/parenting.html


---
ADD A COMMENT
Note: If comment section is not showing please log in to Facebook in another browser tab and refresh.
Related Items