If Sarah Beeny can do it, how hard can it be?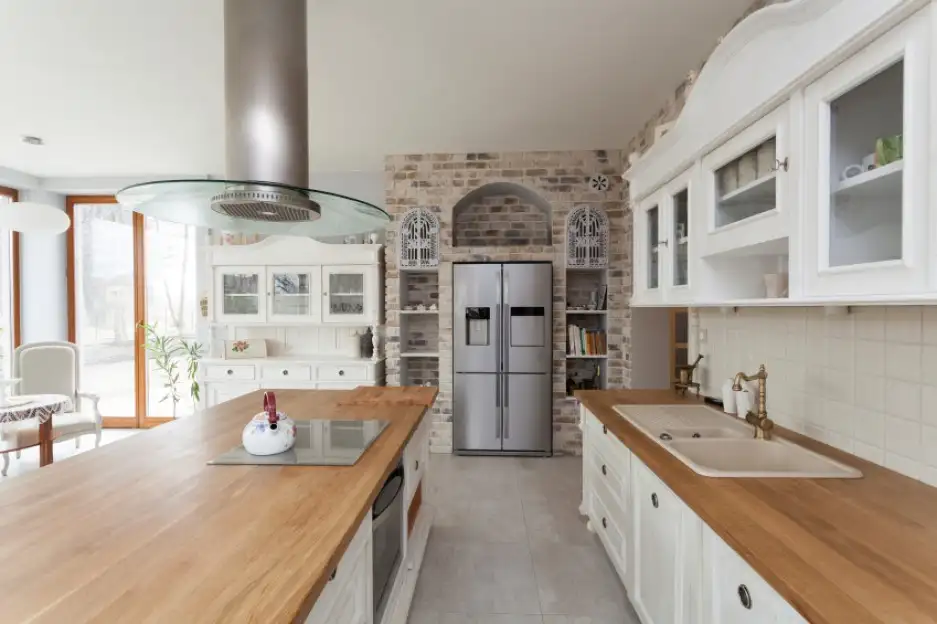 Over the years I have probably sold hundreds, if not thousands of properties that have needed work doing to them. From something quite simple like putting in a new kitchen or bathroom, to virtually derelict properties needing complete refurbishment and extensions, I have sold and seen the lot!
Whilst in the process of showing people around their potential new home, I constantly hear myself coming out with throw away comments like 'just knock this wall down and open it up', 'all it needs is a small extension and it would be perfect' or even 'why don't you convert the loft'….. some may see this as good, solid, creative advice, whilst others… well…. Lets just revert to where people deem estate agents to be in the pecking order and leave it at that!!!

So, although this creative advice may be something that Kirsty, Phil or I can offer, how easy is it really to do any sort of work to your house? Well I think I am about to find out…….
I live in a Victorian semi detached house on the Marine Estate in Leigh that used to be 2 flats. My wife and I did a basic conversion in the knowledge that eventually we would basically, change things completely! When I say completely, our plans included; extending the back of the house to achieve the big open plan kitchen/family room with concertina doors including separate utility room that everyone now craves. In addition, a small first floor extension was to be added, oh and unsurprisingly, a loft conversion!
That was 6 years ago and after constant nagging and ear bending I think she is edging closer to convincing me to get it done!
So , how hard can it be? I am supposed to be a property expert (allegedly)? Surely, I have enough contacts locally that I can call for every brick, window & door handle needed? And putting all of that aside.. I have watched Grand Designs & Sarah Beeny religiously for years so it should be easy shouldn't it?? Yeah right!

So, in addition to an informative, interesting weekly property blog (so im told by my groupies) I am also going to write an additional, bi-weekly blog to keep you honestly informed of my 'project' and the progress & pitfalls. Ill be telling you openly about the mistakes I am inevitably going to make, the sense of achievement I may feel at times and talk about the stresses & strains it will no doubt put on me and the family! Perhaps from this, in the future, I might learn not to be so flippant talking to purchasers about doing a little bit of work to their homes. Don't hold your breath on that last bit though!!!
The other bi-weekly slot, will be filled with a dear friend of mine who is part of this fabulous site leigh-on-sea.com, and her current quest in selling and buying a new family home…. !
Now, back to business and my build!!!
For those of you that know me, you will understand that for me to say im a little risk adverse and a huge worrier is a bit of an understatement. This is a huge decisions for me and my family to undertake, and my concerns mainly boil down to cost, as I am sure is the same for most other people about to undertake a project like this.
My biggest fear is that we start the project with a budget in mind but then costs spiral out of control and end up with a half finished house worse than we started off with. ….. and as much as I like and admire Nick Knowles (im an estate agent, apparently bending the truth is part of the job spec) I really don't and would'nt want to be the subject of DIY SOS.
I am sure that we will dissect the finances and specification thoroughly but, you only have to of watched one property development programme to know that everybody ends up going way over budget! So, when do you say enough is enough and reign back on the luxury items that you really want but just can't afford at the end?
My other fear is the upheaval and disruption. My daughter is nearly 2 and whilst I have no doubt she would love to play on a building site (hammers, saws, sand, gravel) , how safe is it really going to be living there whilst all this is going on? If we can afford / are able to budget the luxury, should we move into rented accommodation whilst it is going on? Lots of people tell me it makes the build quicker & cheaper but surely the rental costs are more expensive?
I think my wife is keen to stay. Of course, she assures me this has nothing to do with the idea of a group of muscly, charismatic builders, with their tops off adding to her day? That said, once shes been bellowed to make the 11th round of tea for the day, surely even she would have had enough!?
AND THE DUST! Nobody can prepare you for the dust and dirt of a project like this! When I took a small partition wall down previously in the house myself, the dust was absolutely everywhere; Clothes, settees, carpets even in the bathrooms!
Obviously, with a project of this scale, I am hoping we can seal off the building work to a certain extent enabling us some clean, livable family space, but inevitably, the dust will seep through! I am realistic, I know it will play havoc with my OCD (did I not mention that earlier??!!), ill be cleaning and hovering 24/7 but at least, that is something from the off, I am aware is going to be the case!
For more… read my new blog 'Robs Renovation'… part one!!!
---
ADD A COMMENT
Note: If comment section is not showing please log in to Facebook in another browser tab and refresh.
Related Items