My Leigh-on-Sea: Warburtons Russell Millard
Photo: shows the (almost invisible!) perspex screens fitted in-store
Warburtons the jewellers have reopened recently and have made a whole bunch of changes to help keep us all safe. We had a chat with Russ Millard about what he's done.
Hi Russ - how are things?
We are all good, we're ready to reopen with the challenges that are in front of us and have put in place all the necessary measures to ensure our customers and staff have a safe and clean environment to shop and work in.
For those who haven't been to Warburtons before, can you tell us a bit about the store?
Warburtons is a 50 year old family run contemporary jewellers. We sell branded and original, exclusive ranges of jewellery and watches and we have our own on-site workshops for all repairs, remodelling and manufacture of jewellery pieces. We specialise in preowned quality watches and offer a full repair and refurbishment service for all makes of watches and clocks.
Can you tell us a bit about your customers and how you normally interact with them? Given the nature of what you do it is difficult to keep safe social distancing
We are very lucky to have a loyal customer base, built up over many years and through generations of families and we have a very social and friendly feel to the store. We have invested in UVC sterilising equipment, we have hung protective shields at the counters and we are having to limit the numbers of customers in the shop at any one time. We have hand sanitiser stations and are utilising the latest cleaning materials to ensure a safe environment for everyone to continue as near as possible in store.
We see that you've been busy changing things in the store. Can you give us a bit more detail?
Our new opening hours are 10am till 4pm giving us time before we open to prepare, clean and sterilise to ensure that we are ready to greet our customers safely when we open. With some while-you-wait services such as battery replacements etc, customers will now be asked to call back a bit later allowing us time to prepare and do the job safely.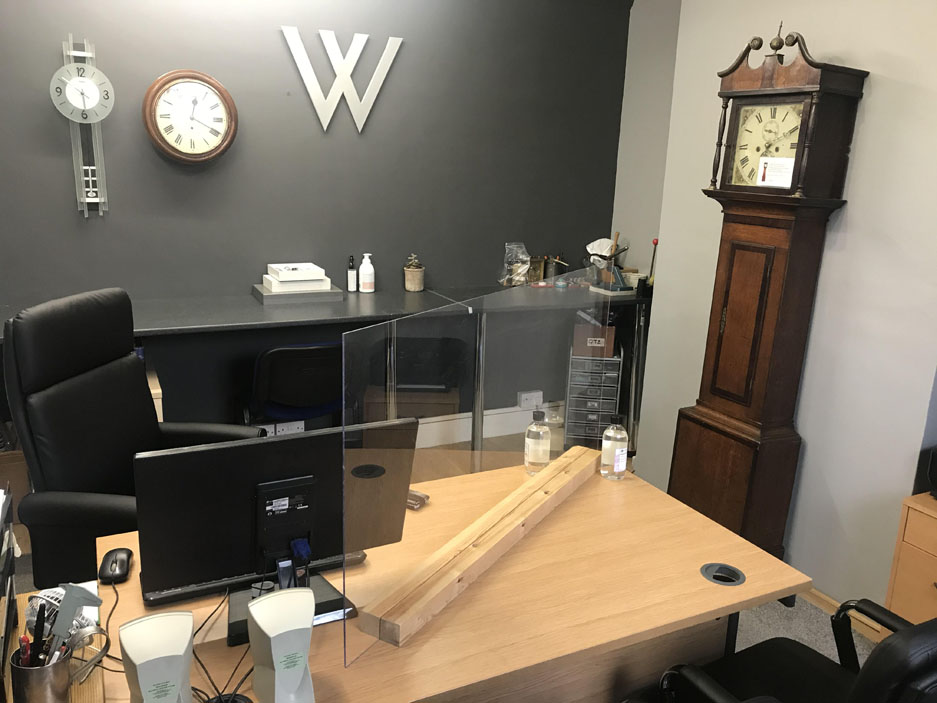 Photo: The new Warburtons Showroom
Can you tell us a bit about the new 'interview' room you have set up? This is not something your customers would have seen before
Because of the social distancing issues, we have introduced a new, appointment based on-site showroom for customers that need more time. This may be to design and consult about engagement or wedding rings, to try on and discuss your next watch or to bring to life any ideas you have had about redesigning or remodelling an existing piece of jewellery.
What sort of things are you planning to do for people who are not ready to come to the store?
With the ever changing times we want to make it as easy as possible for people to use Warburtons for their needs. We have made the store a very safe place to shop but, for those people who want to shop from home or can't get to us for whatever reason, we are soon releasing our brand new website for online purchasing with a free local delivery service. We are also offering a click and collect service. We can arrange through FaceTime and other media to walk you through the shop showing you stock items etc and we can also arrange collection of repairs with our customers delivery and payment options.
---
This article features the following businesses: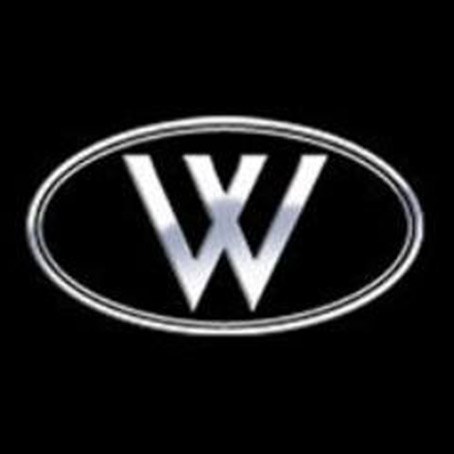 Warburtons Jewellers
Warburtons of Leigh is a long-established contemporary jeweller providing a full range of high quality products and services to the local community of Leigh-on-Sea and its surrounding areas.
MORE
---
ADD A COMMENT
Related Items