My Mortgage Angel: Mission and Purpose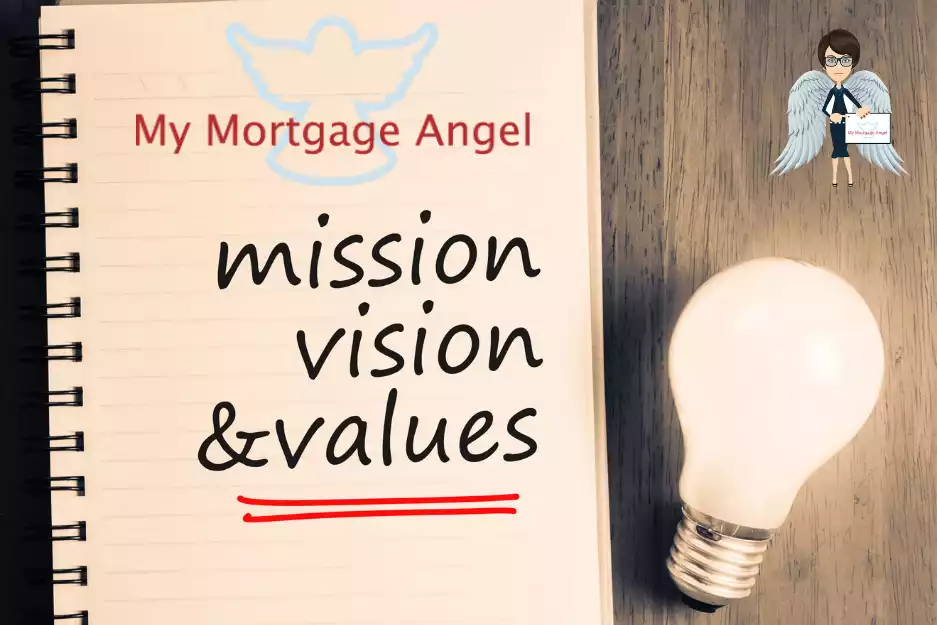 Recently My Mortgage Angel was shortlisted for the Castle Point Mayor's Award of 2022. We were one of just 20 shortlisted companies, which after five years in business, made me feel proud.
Part of the shortlisting process involved a visit from the mayor herself, Councillor Pat Haunts. I showed her around my office, and then, over coffee and biscuits, she asked me to tell her about my business.
It was a simple question, which I found hard to answer at first because there was so much to say! Yet the question also made me think about my original mission and purpose, and all the reasons why I decided to set up my own business.
Personal terms and values
Before I founded My Mortgage Angel, I had a job in London that I loved.
My early experiences of work had taught me the importance of finding a company that shared my personal values, so I worked for one that always over-delivered, and treated their clients as though they were family.
Along with flexibility, choice, and independence, these were values I wanted to emulate in my own business. My core purpose has always been to help people in the best way that I can.
An angel on your side
If you've read the 'About' page on my website, you'll know that I named my business My Mortgage Angel because of my beloved Nan (or 'Little Legs' as she was known by my family).
After I lost her, I felt that she was still around, guiding me towards the right life decisions. So I wanted to use Nan's influence to help others in the same way, guiding people towards the right mortgage decisions for them.
I didn't expect my clients to understand the significance of the word 'angel' to me, but it seems to speak to many of them, too. People often tell me that they got in touch because they felt comforted by the word 'angel', which makes me happy because that's exactly how I want them to feel.
Pleasure over profit
While I founded My Mortgage Angel to employ myself and support my family, I'm not just in this for the money.
Far from it!
For me, the best rewards come when a client has the keys to their dream home in their hand, or the shiny new kitchen* they've re-mortgaged their home for is finally finished.
(A client actually hugged me recently, because I helped her shave three years off her mortgage… meaning she could start planning her long-awaited retirement!)
Everything's on the table, including time
Above almost everything else, I wanted to challenge the myth that if you want to get a mortgage, you have to sit in a bank for hours on end, going through paperwork and feeling 'silly' for asking a question.
As an independent mortgage advisor I have access to the whole of the market, so not only do I do my best to make my clients feel comfortable, but they won't have to choose from a limited range of lending options.
Finally, I chose not to charge a fee for my advice, but that doesn't mean I'll be checking my watch after a set amount of time. I want you to ask as many questions as you need to feel fully informed and in control of the huge financial decision in front of you.
If you'd like to find out more about My Mortgage Angel, and how we could possibly help you with mortgage and protection advice, please get in touch.
*Think carefully before securing your debts against your home. Your home may be repossessed if you do not keep up repayments on your mortgage.
---
ADD A COMMENT
Note: If comment section is not showing please log in to Facebook in another browser tab and refresh.
Related Items