Night Must Fall Review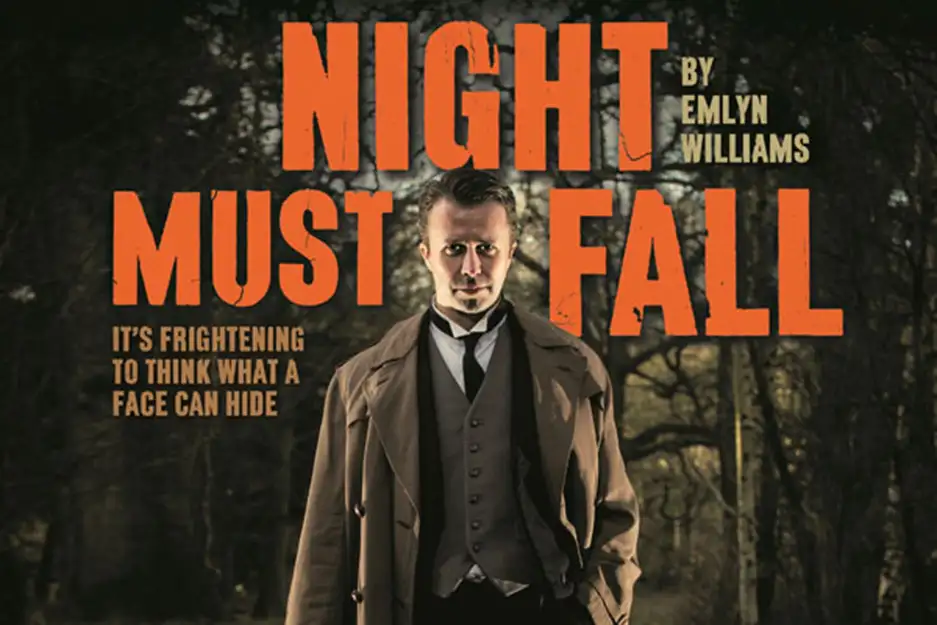 A bleak, foggy Halloween evening could not have been a more apt occasion to watch NIGHT MUST FALL at The Palace Theatre. The perfect back drop to a dark psychological thriller full of tension and intrigue.
The play, set in our own fine county of Essex, opens in old Mrs Bransom's remote woodland home where she lives with her pretty but subdued niece, Olivia (Niamh McGrady). Mrs Bransom, played wonderfully by Gwen Taylor, is the austere tyrant of yesteryear with a stern and bitter guise, barking orders at her long-suffering servants, Dora and Mrs Terence.
When Dora reveals she is pregnant, Mrs Bramson summons the father of Dora's unborn child to hold him accountable for his actions. Here we are introduced to the charming and smooth-talking Dan (Will Featherstone). With his intuitive and attentive charisma, it is not long before he ingratiates his way into Mrs Bransom's life and favour. But when Inspector Belsize (Daragh O'Malley) turns up investigating the disappearance of a local woman, suspicion and rumour among the household begins to unfurl.
Will Featherstone skilfully pins the play together, manipulating the jaded household and casting them all under his spell. Even the intelligent and enigmatic Olivia, played with great pragmatism by Niamh McGrady, is perplexed by this captivating stranger.
Among the bleak façade, the lightly comic touch of the hapless Hubert (Alasdair Buchan), Dora (Melissa Vaughan) and Mrs Terence (Mandi Symonds) ease the ever present tension. Gwen Taylor, in fine form as Mrs Bransom, gives an illustrious performance as the household tyrant, marvellously showing, on one hand, a ruthless, selfish and vain woman and on the other, a vulnerable and scared old lady.
It rattled around my head for some hours after. It's great when a play, albeit 77 years old, still has the power to entertain and enthral. I was enjoyably spooked by the whole affair. At the Palace Theatre until Saturday 5th Nov and great for a belated Halloween treat.
To book your tickets please click the link https://southendtheatres.org.uk/online/default.asp?doWork::WScontent::loadArticle=Load&BOparam::WScontent::loadArticle::article_id=B083B903-14C1-4975-BFE7-38C79D60464E
---
ADD A COMMENT
Related Items