Cocktail of the month: Ginter Warmer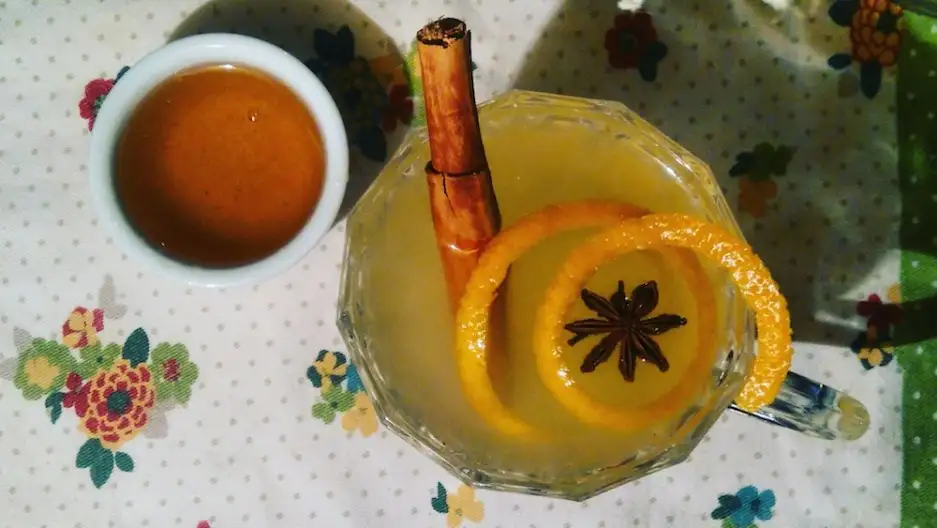 Cocktail of the month is - GINTER WARMER


With the cold nights now upon us, this gin hot toddy is the ultimate remedy to sip in front of the fire! I rustled it up using delicious cold filtered honey, made by Lodge Farm - a fantastic new producer based in Essex.
To make it, you'll need:
- 25ml Gin (I used Haymans Gin, an excellent local drop)
- 100ml hot water
- 1 tablespoon of Cold Filtered Honey
- The juice of a 1/4 Orange
- 2 cloves
- 4 cardamom pods
- A dash of Grapefruit Bitters
- Garnish - Orange twist, star anise & cinnamon stick
The method in the madness:
1. Combine ingredients in a jug, leaving the gin until last and stir.
2. Strain into a vessel of your choice and garnish with orange twist, star anise and cinnamon stick.
This recipe is by Dave at The Craft Drinks Company!
To see all Dave's previous cocktails please click the link
https://www.leigh-on-sea.com/tag/listing/blog/cocktail-recipes.html


Having a party? Fancy a pop up cocktail bar to make your event 'the' event that all your friends talk about? Call Dave on 07415 638 825
---
ADD A COMMENT
Related Items