Recipe of the Week - Frozen Strawberry Daiquiri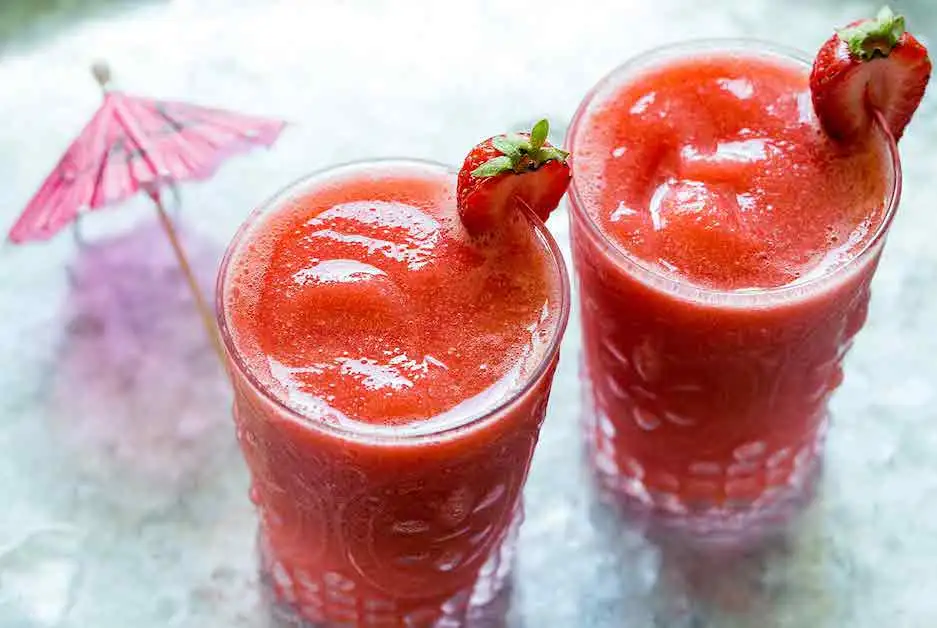 You can buy prepared simple syrup for this recipe, or make it yourself! Combine equal parts sugar and water in a small saucepan over medium heat (1/2 cup of each will make a good amount). Bring to a simmer and stir until the sugar is dissolved. Cool and refrigerate; it will keep for several weeks.
Ingredients
1 1/2 cups white rum
1/2 to 3/4 cup fresh-squeezed lime juice, from about 6 juicy limes
1/4 to 1/3 cup simple syrup, depending on your preferred sweetness
1 16-ounce package frozen strawberries
4 cups ice cubes
Strawberries, lime wheels, or little umbrellas for garnish (optional)
The method in the madness:
1 - Place the rum, 1/2 cup of the lime juice, 1/4 cup of the simple syrup, strawberries, and ice cubes into a blender and pulse until completely blended with a slushy consistency.
2 - Check the consistency and flavor. Add more lime juice for more tartness or more simple syrup to sweeten, if needed. You may also want more ice to make it slushier in consistency. A daiquiri is not an exact science, so adjust as you see fit.
3 - Divide the daiquiris between glasses. Garnish and serve.
---
ADD A COMMENT
Note: If comment section is not showing please log in to Facebook in another browser tab and refresh.
Related Items