South East Essex set to get the cold treatment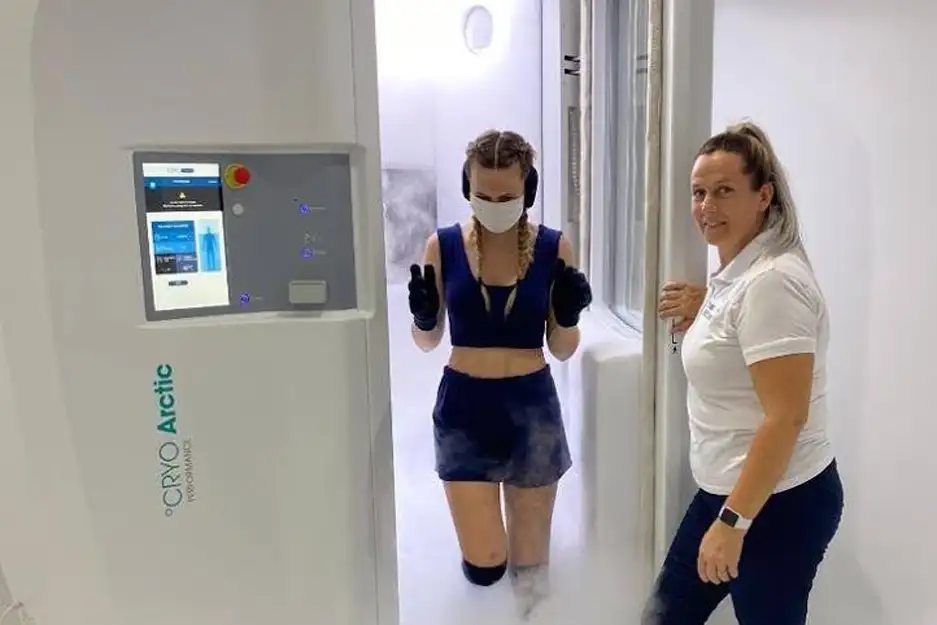 Temperatures across South East Essex are set to plummet as the new state of the art cryotherapy clinic opened its doors in Hadleigh on 22nd August. Ice Lab Essex Cryo are offering up to -140˚C, extreme cold treatment to stimulate multiple wellness benefits including sports performance & recovery, reducing pain & inflammation, anti-ageing & weight loss and improving wellbeing.
Ice Lab Essex Cryo is home to The Artic - a whole body cryotherapy chamber that will provide a three-minute treatment at -140˚C to reduce pain and inflammation, encourage better sports performance, increase immunity and improve sleep quality. A three-minute Cryo session will also increase your metabolic rate helping your body to burn more calories, as well as enabling the release of endorphins for a real feel good factor.
Ice Lab founder and owner, Katie Frost (yes really!) says "The benefits of extreme cold treatment are widely known, premier league football clubs, as well as a number of fitness focused celebrities, have been using Cryo chambers for a few years now to aid recovery, reduce muscle soreness and improve sleep. I'm really thrilled to now be able to offer the local community access to professional equivalent facilities that have been used at top level in many sports for a number of years" She adds: "As well as the whole body Cryo chamber Ice Lab will also offer a range of treatments including Cryo facials to boost collagen and body sculpting to help target fat.
It's been pretty challenging setting up a new business during the current economic downturn, but we've finally managed to get there and we're now really looking forward to welcoming customers."
For further details and to make enquiries visit www.icelab-essexcryo.book.app or call 01268 968803
HISTORY OF CRYOTHERAPY
Cryotherapy was introduced in Japan in the 1970's, it's the process of using extreme cold to accelerate healing and wellness within the body
The health benefits of cryotherapy include - speed up recovery from injury, pain reduction, reduce swelling and inflammation, encourage better sports performance, improved circulation, enhance muscle strength, support weight maintenance, improved sleep and combat premature ageing
Cryotherapy chambers are used by both premier league clubs and Rugby Union teams including Arsenal, Leicester, Manchester City and Saracens to improve player performance
Whole body cryotherapy is used at the BMI Private Hospital in Hendon, North London to treat a range of conditions including rheumatoid arthritis and osteoarthritis, frozen shoulder, fibromyalgia, tendonitis, muscle and ligament strains as well as skin conditions such as psoriasis and eczema.
---
ADD A COMMENT
Note: If comment section is not showing please log in to Facebook in another browser tab and refresh.
Related Items