Steel Magnolias review by Nina Jervis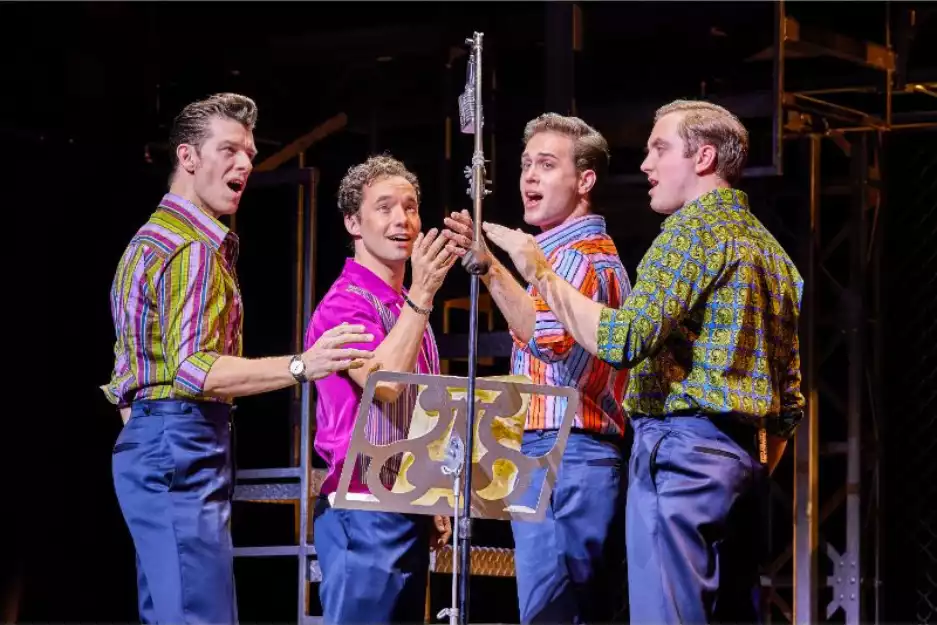 Thanks to Nina Jervis from www.ninathewriter.com for this review.

Matt, my friend and companion for Steel Magnolias, couldn't believe I'd never seen the 1989 film version before. "The cast is incredible!" he exclaimed. "Dolly Parton, Sally Field, Shirley MacLaine… oh, and Julia Roberts was nominated for an Oscar."
But somehow the film had passed me by, and I took my seat at the Palace Theatre knowing next to nothing about the story.
Set in early 80s Louisiana, we were taken straight to Truvy's, a popular hair and beauty parlour where a group of local women regularly gather. Along with Truvy herself, we meet shy apprentice Annelle, mother-and-daughter M'Lynn and Shelby, sarky battleaxe Ouiser and her best friend Clairee, who is the town's former first lady.
These women are the play's only cast members, and they narrate the story's unfolding events during their get-togethers at Truvy's, whose retro confines we never leave. A sense of time passing is evoked by Christmas decorations, subtly altered furniture, and different salon-photos of Dolly Parton (who played Truvy in the film.)
I appreciated the all-female casting and the obvious bond shared by the women, which develops and strengthens throughout the play to the point where 'Steel Magnolias' becomes less a title and more an attitude.
Unfortunately, I didn't feel as though I'd been deftly transported to another place and time. This might have been partly due to the play's Louisiana setting, which meant everybody had to speak in a thick Southern drawl throughout. Some accents were more on point than others, and this being an extremely dialogue-heavy play meant I had to fight a constant temptation to focus less on what was being said, and more on how.
I also found my mind drifting away at various points (though this might have been because I'd actually been to the hairdresser's that morning, and when I'm there I like to get lost in a book rather than chat!)
The performances were all accomplished, though I didn't feel that anybody truly embodied their character. Lucy Speed was very Dolly Parton-esque in the role of Truvy, but to the point where it felt more like an impersonation. For me, Diana Vickers gave the strongest performance as the vulnerable, pink-loving Shelby – closely followed by Laura Main as M'Lynn, who steals the play's second half.
Whether or not you've seen the film may well affect your view of this particular version of Steel Magnolias. While it made next to no impression on me, my friend Matt thoroughly enjoyed it, viewing the performance with a lot of affection. "I really appreciated how they brought some of the smaller elements of the film to life," he said.
Some of the audience took to their feet to applaud the cast at the end, clearly having enjoyed it as much as Matt did.
As for me, I think I'll just have to watch the film.
---
ADD A COMMENT
Note: If comment section is not showing please log in to Facebook in another browser tab and refresh.
Related Items