Foodie Rich: The Turk Grill House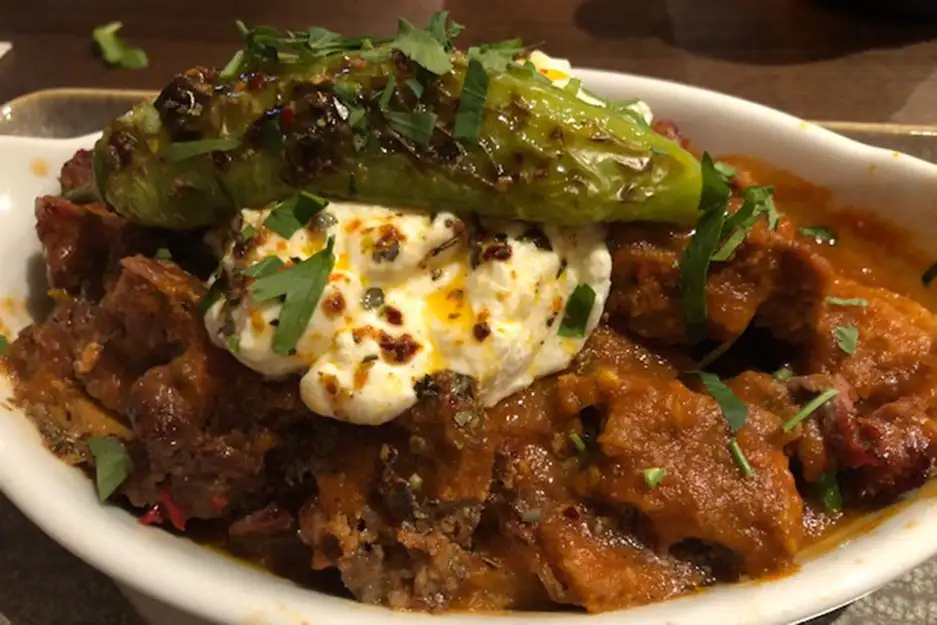 I only mentioned a couple of weeks ago, I have a secret love affair with kebabs! It was time to confess. I needed to get that guilty pleasure out in the open. However, in the same blog I made comment that kebabs are no longer late night dirty drunk food. Yes, you can still grab yourself a dirty doner at 2am after copious amounts of lager, and there is still a certain charm in doing so. It's the king the of late night drunken food in my view. But, there's a revolution in full swing. We can't all fail to have noticed the rise in what I describe as posh kebab shops? Damak and Enfes Mangal in Leigh, Shish in Chalkwell, Istanbul in Westcliff and Southend, The Terrace in Southend, I could go on here! Even my beloved Legend Deli have started the 'Alternative Kebab Association'. Yep, there's certainly been a rise in 'new wave' kebab joints. These places aren't serving up greasy late-night food. Oh no, this is almost healthy! Skewers of lean meat, fish and vegetables are grilled over open charcoal fires; not a slowly rotating elephants leg in sight! This kebab revolution is growing at a rate of knots. Its moved so fast I didn't see it coming. I've been saying for years; fried chicken will be the next big thing. And it has taken off somewhat, but these new, socially acceptable, kebab joints have taken over. And I love em!
Naturally, I was intrigued when some friends of ours invited Lou and I over to Rayleigh to try out a new Turkish joint. A year or so ago we visited Bogaz over in Rayleigh, and I was impressed. These chaps were serving up some amazing food. I'm not a regular to Rayleigh. Not sure really? I'll travel to London regularly to eat, and of course around Leigh, Westcliff and Southend, but I never make more of an effort than that. like most, my early memories of Rayleigh consisted of drinks in the Paul Pry, then off to the 'Pink Toothbrush'. Oh boy, what a place. When I think back, what was the attraction? It stunk, the toilets were awful, we drank cans of red stripe, and what about that legendary carpet! Yep, the carpet you'd get stuck to, messing up your brand new sparkly white kicks. In simple terms, it was a shit hole! But it's part of our history and should be celebrated. The place is legendary, and in years gone by has played host to many industry icons such as Radiohead and Blur. Maybe the brush will soon become a UNESCO world heritage site, who knows! Although the Brush is still going strong, Rayleigh has changed, and for the good. They've got a 'Spoons', perfect for alcohol pre-loading, and countless new restaurants and cafes; it's rather nice.
Anyway, back to that new Turkish. It's called The Turk Grill House, just off the high street along Eastwood Road. Straight away I was impressed. To the rear, there's an open kitchen with a real open charcoal grill where skewers of meat sizzle and smoke, filling the place with an irresistible aroma. Sat at our table, an Efes beer was delivered, together with some complimentary dips and pitta; nice touch! Not sure what they all were, but there was definitely roasted and smashed up aubergine, together with various yoghurt based offerings.
Next up, I just couldn't resist some Sucuk. Being a big fan of chorizo, Turkish Sucuk is just as good, and fast becoming my favourite Turkish starter. Served hot and fresh from the grill, Sucuk is firm and meaty, enough to satisfy any spicy sausage lover! There was also Sigara Boregi. Chinese spring roll like in appearance, this long thin filo parcel is packed with cheese and herbs, then deep fried. Anything deep fried is good, and this was no exception. Crunchy, with a kinda Feta'ish sheep's cheese inside, it was good. Alongside that, we just had to have some Tarama. Whipped up cod roe, this was soooo creamy, and perfect with a warm pitta. You can't come to a Turkish and not have Tarama, can you?


On to those Kebabs! The girls stuck to the classics with a Chicken Shish and a Lamb Combo Kebab. Yes, they played it a little safe, but that didn't matter, as the kebabs were spot on. Chunks of wonderfully cooked chicken, piled on to a grilled pitta with rice, simple but oh so tasty. The Lamb Combo was equally good. One Skewer of lamb kofte and another of lamb shish, served on a warm pitta with rice, it was damn fine. Us lads were a little more adventurous with the Iskender Kebab. Proudly paraded in to the restaurant, still sizzling hot from the kitchen, boy oh boy what a beautiful sight this was. But what exactly is Iskender Kebab? Let me explain. Grilled pitta is placed at the bottom of a terracotta bowl and topped with Halep sauce. I'm not entirely certain what Halep sauce is, but it tastes like a tomato sauce packed with herbs and spices. Next, they add a skewer of lamb shish together with one of Adana Kofte. Finally, this bowl of Turkish goodness is topped with natural yoghurt and melted butter. Once the dish is built its oven baked till piping hot, then rushed to your table! It was bloody good. The sauce, the yoghurt and the meat all went together to make one hell of a kebab. But, what really stood out was the bread!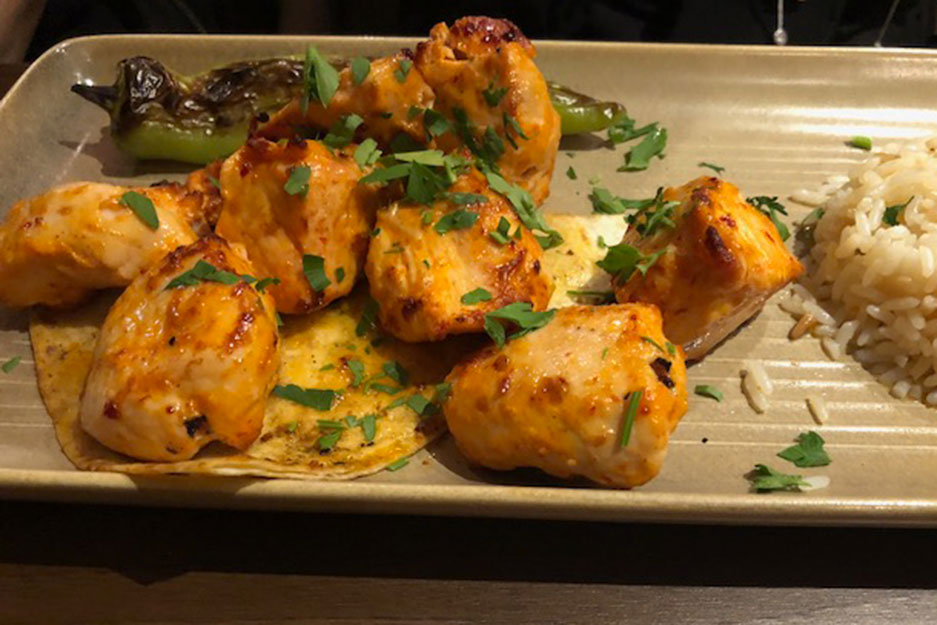 Yeah, I know, how can a simple pitta impress? That humble pitta is positioned at the bottom of the dish. Surely with all that sauce and juicy meat on top, the bread would end up as a rather un-appetising mush. A bit like that soggy sponge in a trifle; I hate that. Another food nemesis of mine. I don't have many, I like all food, but that soggy sponge in a trifle is horrible. It's the texture, I just don't get it. And, that was my concern with the pitta, it would be texturally bloody awful. To my surprise it wasn't! Yes, it had sat at the bottom, soaking up the sauce and other tasty flavours, but it still had a certain bite to it; it was good, not a soggy mush as I'd feared! Oh, and the chilli sauce. I love anything spicy. When I see a dish on a menu advertised as spicy, it needs to be just that. So often I'm disappointed when the dish arrives, and the chef has been too shy with the spice. Only last week I popped in to my local curry house. They know me well in there, and I made a bit of a mistake. I asked the chef to 'pep up my dish' a little. Well, he did, and then some! It blew my socks off! Was the chef taking the piss I thought? I wasn't going to let them have the last laugh, I pushed on, and with beads of sweat trickling down my forehead, and blood shocked eyes, I completed this challenge! Well anyway back to the chilli sauce at The Turk Grill House. Again, I made a big point to the waitress 'I want lots of chilli sauce; and make it hot'! it was! Drizzled over the kebab, this chilli sauce certainly hit the spot!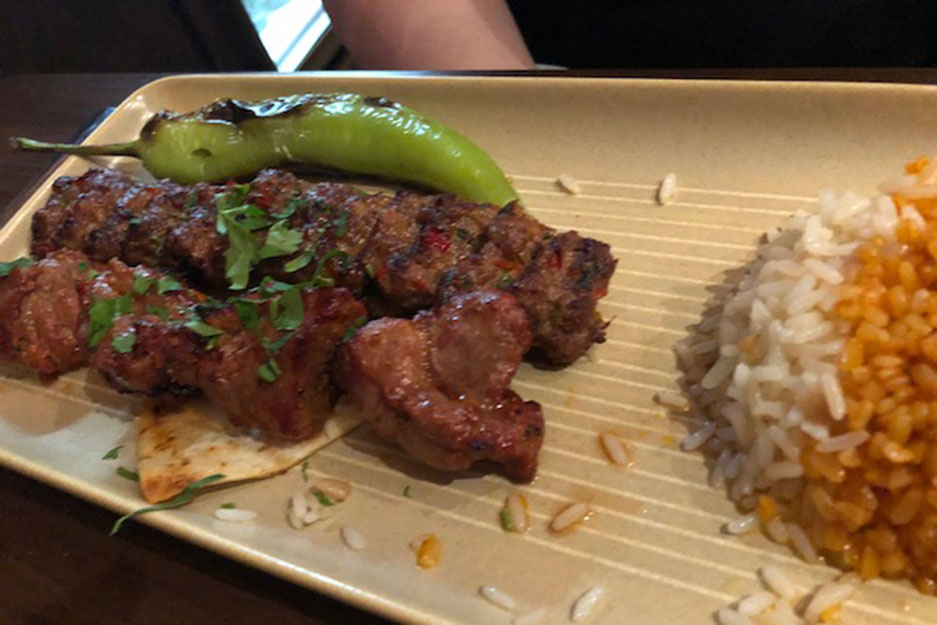 Well I've got to say Rayleigh you're certainly stamping your authority on our local gourmet scene. Once only really famous for the 'Brush' you're now blessed with a number of good restaurants and bars; The Turk Grill House included. My measure of a good restaurant is, would I go again, it's that simple. But the measure of a bloody good restaurant is, when would you go back again? Well, I would go back here tomorrow, it was that tasty. I encourage you all, step out of SS9, and make the short journey up the A127 to Rayleigh, there's some good things happening there!
---
ADD A COMMENT
Note: If comment section is not showing please log in to Facebook in another browser tab and refresh.
Related Items