Will Young 20 Years Tour review by Nina Jervis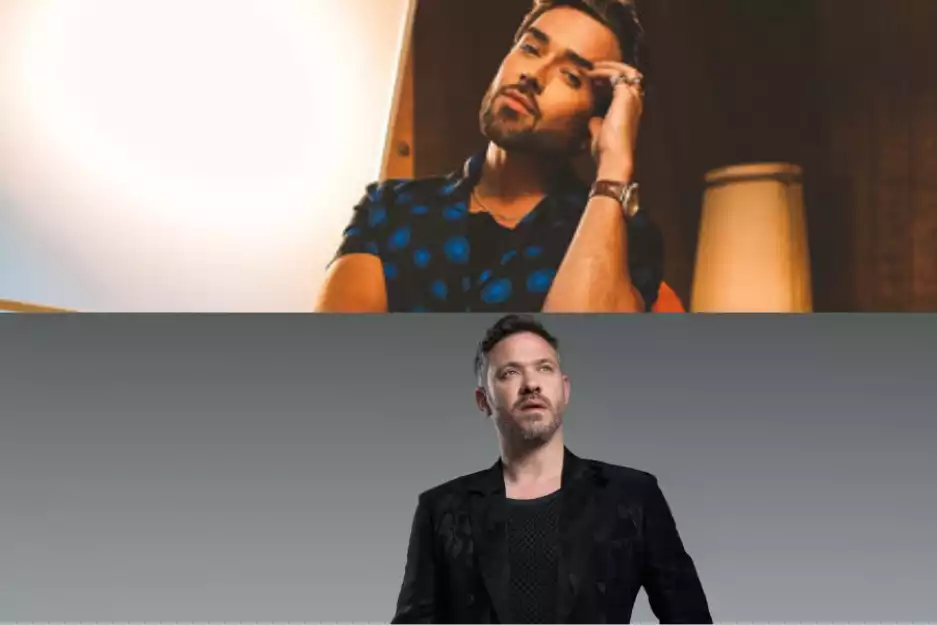 Back in 2011, I wrote a Will Young concert review at the Cliffs that mentioned how little Will had interacted with the audience. There was a level of intensity to his performance that made it feel like he was the only person in the room.
His voice was as goose-bumpingly brilliant as it always has been, and the setlist was packed with hits. But I was left wondering how much Will had enjoyed the show himself.
Happily, there were no such concerns on Saturday night, when a jubilant Will returned to the Cliffs for a sold-out performance of his 20 Years Tour. (Yes, it really has been 20 years since he won Pop Idol. I was one of the many Will fans voting for him to win, which I did via my home's trusty dial telephone. There weren't many mobiles around in those days, kids!)
We were nicely warmed up by Will's talented supporting artist, Kris James. He seemed genuinely excited to be performing at the Cliffs, and struck up an immediate rapport. Not only did Kris declare us his "loudest crowd yet", but the end of his set saw a sea of lit-up phones enthusiastically waving along to his latest single, Home. Deafening cheers then greeted a closed-curtain recording of Will's famous "distinctly average" exchange with Simon Cowell (if you know, you know), before the man himself appeared on stage, in a dazzling all-white suit.
Beginning with his winner's single, Evergreen, the entire show was jam-packed with warm, nostalgic moments and an easy sense of fun throughout.
We were encouraged to get on our feet for upbeat classics like Your Game and I Just Want a Lover, while in-between songs we were treated to some hilarious, "couldn't make it up" tales from Will's past.
("Do you want to know how I lost my licence?" started one such story… with the rest taking us from a drunken quest for a kebab, to Will's mugshot being used nationally as a 'how not to take a photo' training session for the police).
Later on, Will threw the floor open for us to ask him any questions we liked – as long as they weren't boring! One question drew an anecdote about Will's idol Annie Lennox, of whom he was so in awe that when she invited him out for lunch, he nervously turned her down flat.
Meanwhile, the setlist was well-chosen and far-reaching, evoking more than a few fond personal memories. And of course, Will's distinctive voice was completely mesmerising throughout. "He still sings like magic, doesn't he?" my friend Matt whispered from the seat next to mine, during All Time Love.
But this show felt like it was more than just a performance of favourite songs. There was a welcoming feel to it; as though we were warmly-invited guests.
And as Will pointed his microphone into the crowd for us to sing along to his closing hit, Leave Right Now, I can't have been the only one hoping for a repeat invitation sometime soon.
---
ADD A COMMENT
Note: If comment section is not showing please log in to Facebook in another browser tab and refresh.
Related Items