Cocktail of the month - Andean Passion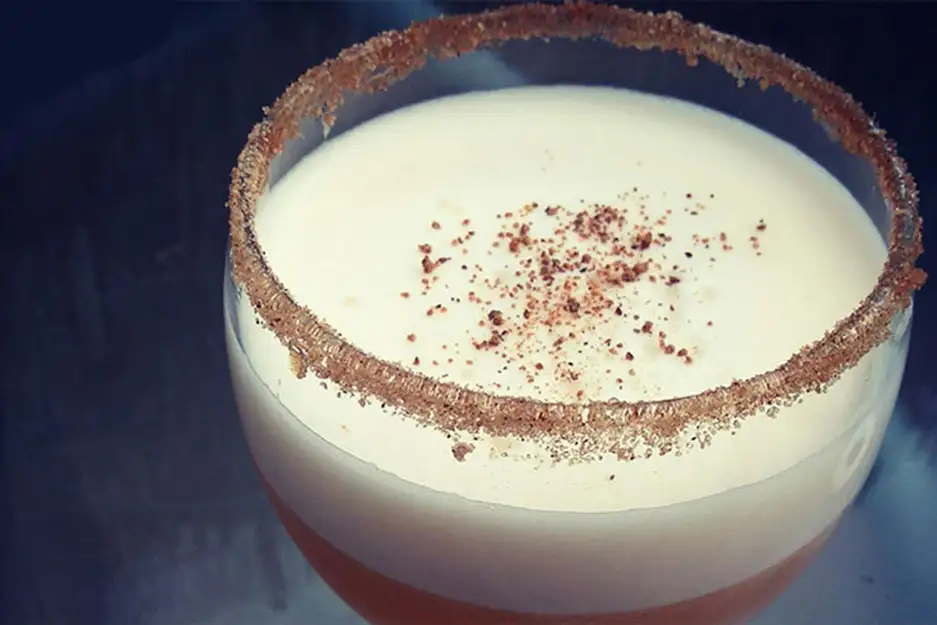 Cocktail of the month - Andean Passion
I've made this month's cocktail using Maracuya - a fruit native to Colombia that grows in the Andes mountains. I've combined it with spiced rum, grapefruit liqueur, honey, lime and nutmeg, which all compliment it's sweet passion fruit flavour.
Fruto del espiritu is a UK based company that imports the fruit & sells the juices on the UK market. The money generated helps support the local fruit farmers of the area, creating a sustainable income for them and helping rebuild local communities after decades of war.
Check out fruto.co.uk or grab a bottle from Tesoro café on Leigh Road.
You'll need:
30ml Spiced Rum
20ml Grapefruit Liqueur
50ml Fruto del espiritu Apple & Maracuya Juice
A dash of Angostura Bitters
The juice of half a lime
25ml Egg White
A splash of Honey
Garnish - Cinnamon Sugar Rim and ground nutmeg on top
The Method:
Run a lime wedge around the edge of your glass then dip the glass in cinnamon sugar.
Fill your shaker with ice, combine all ingredients and shake hard.
Double strain into your glass and dust with ground nutmeg.

This recipe is by Dave at The Craft Drinks Company! To see all Dave's previous cocktails please click the link https://www.leigh-on-sea.com/tag/listing/blog/cocktail-of-the-week
Having a party? Fancy a pop up cocktail bar to make your event 'the' event that all your friends talk about? Call Dave on 07415 638 825
---
ADD A COMMENT
Note: If comment section is not showing please log in to Facebook in another browser tab and refresh.
Related Items