Cocktail of the Month: Raindrop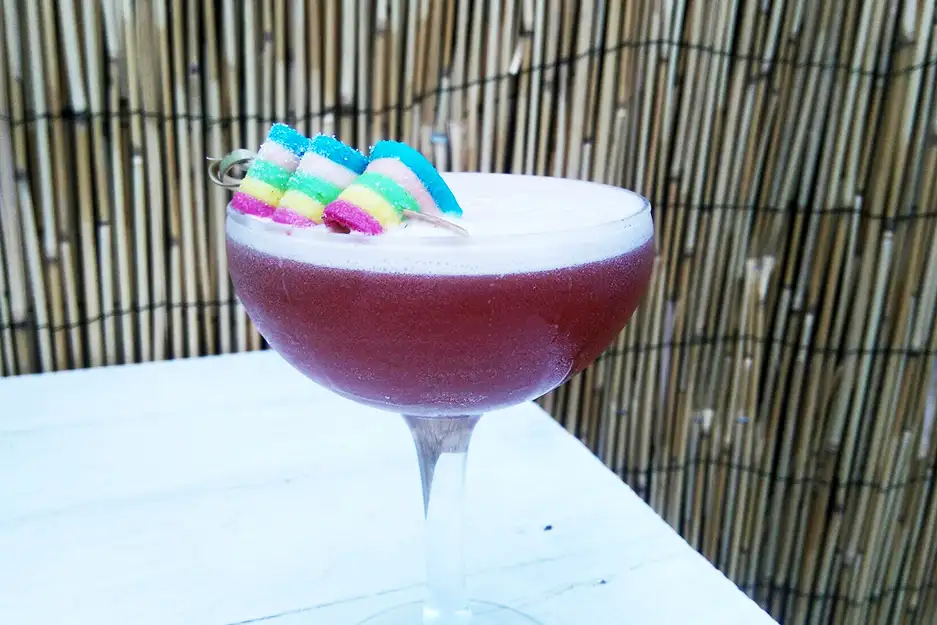 Cocktail of the month - Raindrop
I don't know about you but I'm definitely in need of this after all this hot weather! I've garnished it with Rainbow Laces, from our local sweetie shop Mr Simms!
You'll need:
25ml Vodka
15ml Passoa
15ml Cherry Liqueur
25ml Cranberry Juice
50ml Pineapple Juice
A dash of Angostura Bitters
1. Add all ingredients to a cocktail shaker and shake with ice.
2. Strain into a champagne coupé or martini glass and garnish with Rainbow Laces on a skewer.
Cheers!
Dave x
---
ADD A COMMENT
Related Items