Battle of The Burgers Round 7: 'My Kitchen'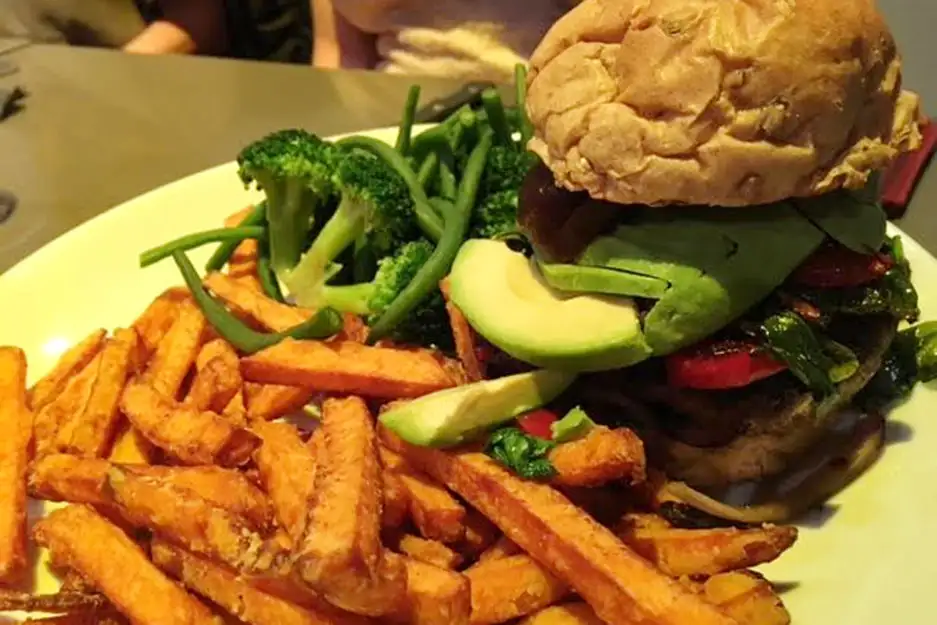 Think of health food and you don't normally think of burgers? Quinoa salads, lean protein and fresh veg yes, but a burger? They couldn't be farther away from what we consider health food. Normally a good burger is sandwiched between a brioche bun, now that's not healthy for a start. That glistening tower of meat and bun is topped with all manner of calorific, but delicious additions. Bacon, cheese, maybe pulled pork or how about a deep-fried onion ring or two? It all goes together to make that glorious burger one hell of a tasty and hugely calorific treat. And that's just it, a 'Treat'. If you ate like this every day you'd double in size in no time. So, is there such a thing as a healthy burger? Ive seen some burger joints attempt this, and fail miserably. Why don't you replace the bun with a couple of lettuce leaves? Seriously, I've witnessed that! Or just forget the bun all together? Well that's just plain stupid, you can't call that a burger, it's just a patty of ground beef. You need the bun. But before we rule out the term' healthy' being used to describe a burger, I think I may have found something, and I need to share this.
Last week I stumbled across something by pure chance. Lou and I have just had a new kitchen fitted, its lovely now its finished, but as you can imagine the upheaval was a real pain in the arse. We didn't have a fully functional kitchen for about three weeks. Yep, we couldn't cook at home for most of that time. I did get pretty inventive on our panini press though; you can cook all sorts on that, it kinda doubled up as George Foreman grill! Anyway, not far from were I live, we've got Hamlet Court Road, a little bit gritty and unkempt these days, but home to a few acceptable restaurants. Curry, Chinese, Japanese, all the way to a particular favourite of mine, a Portuguese café. I love this place, just perfect for a strong coffee and Pastel De Nata (custard tart), or maybe a bottle of Super Bock whilst watching the comings and goings along Hamlet Court Road. They've even got a Portuguese deli at the rear, where you can score all sorts of Portuguese and Madeiran delights. Seriously, this place is a real hidden gem.
Anyway, we hadn't a kitchen, so having a few eateries on our door step helped. We decided to pop in to 'My Kitchen' opposite Tesco's on Hamlet Court Road. They advertised gourmet nutrition? I wanted to eat something healthy as I do try to be good during the week; well normally till Thursday! I'd eaten here before, but that was a few years ago. So, on this particular Tuesday evening we decided to get down there for some gourmet nutrition!
As I'm sure you can guess, seeing as I have filed this write up under 'Battle of The Burgers' I had a burger! However, it was a 'Super Food' burger! Yeah, I know, a super food burger? My Kitchen is often frequented by gym goers and those body builder types, all looking for their fix of protein pancakes and avocado on toast. That wasn't the reason I was here, I just wanted something a little healthy for dinner, so the super food burger it had to be. Well, as a healthy nutritious burger I was suitably impressed; it was huge! Sandwiched between a wholemeal bun, was a thick and juicy patty, topped with beetroot, avocado, red pepper, spinach and red onion. This burger contains your five a day, now surely that's gotta be good for you? I chose sweet potato fries on the side and they weren't too bad at all. Although this is a 'Battle of The Burgers' episode, Lou's dish was equally tasty and generous. Just a simple pile of steak, and it was a pile! Wholemeal pitta and fresh creamy tzatziki. I loved it!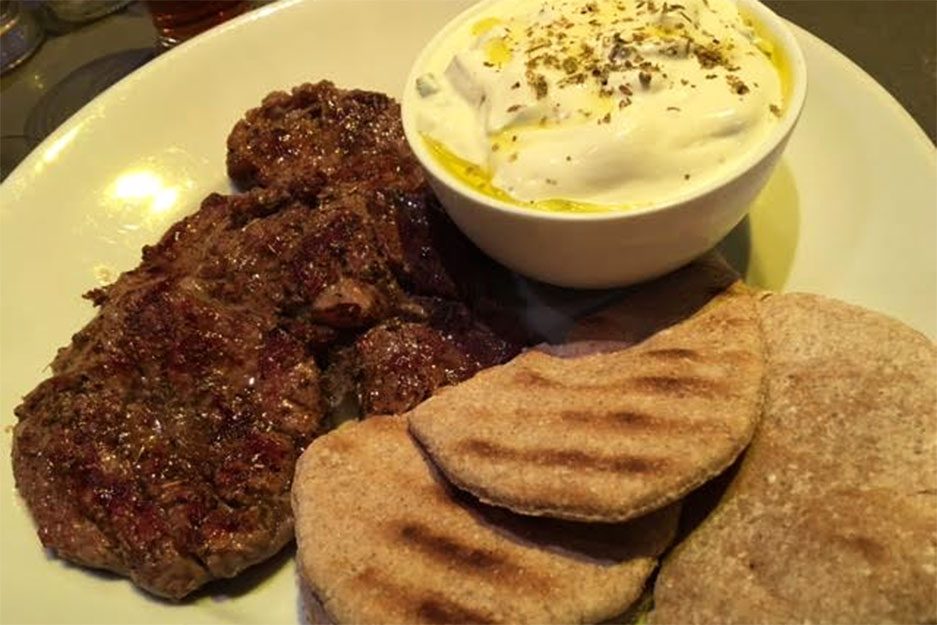 Yep simple, just pitta and steak, but it was damn good, and healthy too! Both dishes were perfect for a cheeky mid week dinner. I say midweek as you don't wanna watch the calories at the weekend, do you? I know I don't, it's all about enjoying yourself and just letting go. But, although the burger at My Kitchen was healthy, it certainly didn't taste like health food, it was bloody good.
So, to summarise, I liked My Kitchen, both the burger and Lou's steak tzatziki were generous and delicious. Will I return? Hell yeah! But back to the matter in hand, this is all about 'Battle Of The Burgers', not health food. So, let's cut to the chase, is this superfood burger a serious contender? Probably not. Maybe I need to introduce categories? If I did, this would win the 'healthy option' hands down. But I'm not, I need to keep my quest for the perfect burger simple. So, I can't see the My Kitchen 'Super food Burger' beating Henry's or Legend Deli. That's no reflection on the taste though, it was damn fine. So, if you're after a healthy alternative give it a go, you won't be disappointed.
---
ADD A COMMENT
Note: If comment section is not showing please log in to Facebook in another browser tab and refresh.
Related Items