Get booked up – be a Library Volunteer!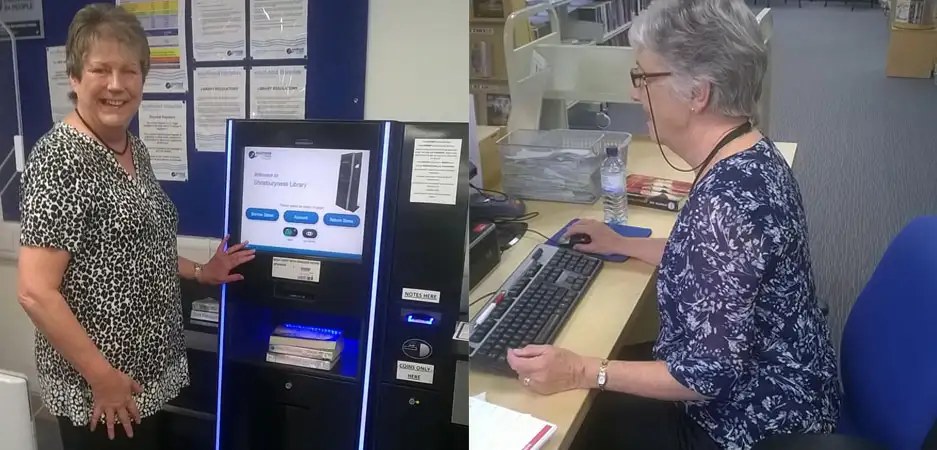 Get booked up – be a Library Volunteer!
Thursday 26th May 2016
Scores of Southend people have found a novel way to help people start new chapters, turn over new leaves and find useful information.
These are the 100 indefatigable library and museum volunteers who are being specially honoured at an afternoon tea party in Westcliff Library, London Road, Westcliff, on Wednesday 1st June.
Between them they assist on the frontline in the borough's branch libraries and museums, help take books round to the housebound, or lead Storyrhyme sessions.
At the branch libraries, their duties include shelving books, handling book requests, updating library tickets, dealing with enquiries, and generally helping library users.
Retired Junior School Teacher, Heather Lee, 69, who volunteers at Westcliff Library said: "This is my ideal voluntary job – I really enjoy it.
"I'm learning quite a few new skills, especially on the computer, and have been on courses. You're also meeting people, helping them and learning a lot more about books and authors.
"As a child, I always loved libraries and couldn't wait until I was 14 to join the adult library.
"Our family has always done some kind of voluntary work – it's a way of giving back to the community."
Meanwhile, Pat Fitch, 68, who used to work for the University of Essex in Southend, has just begun volunteering at Shoeburyness Library in Delaware Road, Shoeburyness.
She said: "I can't remember a time when I didn't use a library. It's really important to pass on this knowledge.
"It's also a two-way thing. As much as I'm helping people, I'm also being taught. Sometimes when people bring a book back by an author I've not met before, they'll tell me what a good read it is – so they've introduced me to something new.
he joins Ann Root, 72, who has been volunteering at Shoeburyness library for more than a year.
Ann, who previously undertook secretarial work in school offices said: "I've always thought this was something I might like to do and I really am enjoying it. I've learned to use the computer system, so I can help when people are looking for things.
"You do find yourself on your knees a bit, because the book you want always seems to be on the bottom shelf!"
Council Leader, Councillor John Lamb said: "We are very grateful indeed to our volunteers who help out in our libraries and museums with such infectious enthusiasm.
"We have arranged this tea party during National Volunteers Week to publicly thank them and celebrate their tremendous efforts.
"We warmly invite anyone else who would like to volunteer and join this exceptional team, to contact our Volunteer Support Officer, Toni Mair, on 01702 534668 or tonimair@southend.gov.uk"
---
ADD A COMMENT
Note: If comment section is not showing please log in to Facebook in another browser tab and refresh.
Related Items