Beer Of The Week - Spill The Beans Coffee Porter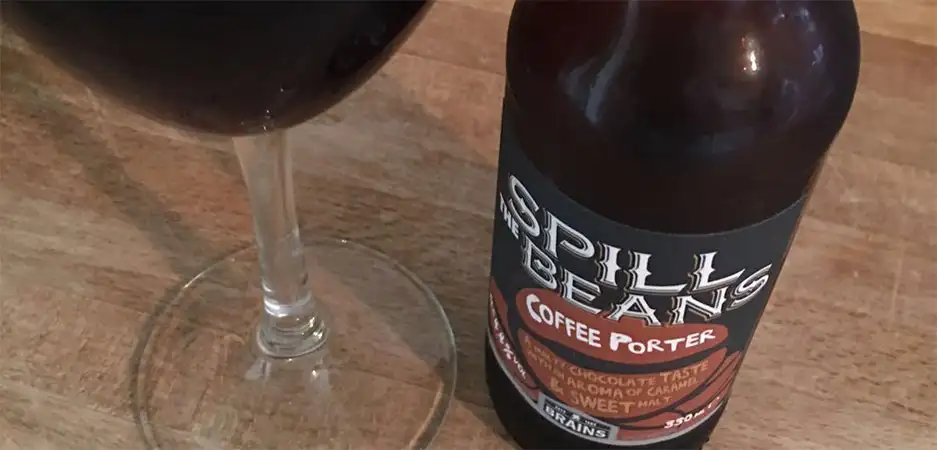 Beer Of The Week - Spill The Beans Coffee Porter
What does £1.09 get you these days? Not much really, a bar of chocolate possibly? Perhaps a loaf of bread or a pint of milk? You'll be hard pushed to buy a bag of cheese and onion in some places I reckon! So, all agreed, £1.09 doesn't get you that much. However, what I do know is, you can pick up with your hard earned £1.09 a bottle of 'Spill The Beans' coffee porter. One word; BARGAIN.
Those German, bargain basement supermarket pioneers, are now leading the way with rather interesting craft beer, all at rock bottom prices. Now, I cant say I've seen that in any other well known supermarket? Needless to say, I filled my boots during my last trip to Aldi. £1.09 is all well and good, but if it tastes crap, what's the point? Trust me, this porter is by no means crap. When poured, straight away you can see this is a rich, dark brew with a wonderful creamy head. Its aroma took me straight back to sipping Espresso Martini's late on a Saturday night, yes this is almost the beer equivalent of my favourite cocktail. The all important taste? Well, have you ever tried Guinness and Tia Maria? Sounds a little odd, but its well worth a go. That Paddy's day beverage of choice is transformed to an almost smoky, fairly sweet, coffee delight. Hold that thought; take a large sip of Aldi's Spill The Beans, and boom, its Guinness and Tia Maria! This beer is great, I could sink quite a few of these quite easily, and at only 4.4%ABV it's a perfect session beer. Fancy drinking it with food? Try paring it with something sweet and chocolaty I reckon, or how about dunking your chocolate Hob Nob in a glass full, it'll be a great alternative to a cup of tea!!
Aldi have definitely stepped up to the mark with this porter. For the money you cant go wrong. They've also got a few other craft beers on offer too, including an American style IPA, and as I said earlier, all priced at £1.09. Get in there quick people, at that price they'll be flying off the shelves, probably in to my fridge!!
---
ADD A COMMENT
Note: If comment section is not showing please log in to Facebook in another browser tab and refresh.
Related Items