Billericay Brewing Company – Beer Festival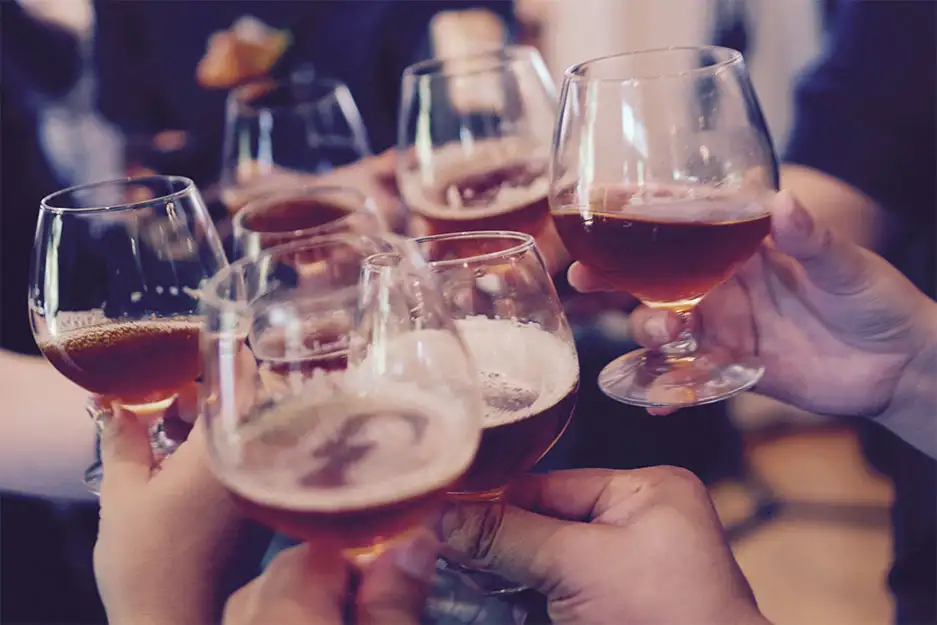 Billericay Brewing Company – Beer Festival
Although I've titled this article as 'beer of the week', it's a bit more than that. I normally just praise one brewer and one beer. But this week I'm praising several beers from a single brewer; let me explain. The other week I noticed on social media, the Billericay Brewing Company were hosting a summer beer festival. This small brewery is one of my local favourites, so I needed to get involved in that! What was better, the fest was to be held in their brewery premises. Excellent, I get to sample the best ale that Billericay has to offer, whilst having a little nose around the brewery itself. This is in the same league as eating cockles whilst sitting outside the Billet in old Leigh; it just makes perfect sense and tastes so much better. Imagine, sipping a brew that was handmade with love and care in the very same building, surely that's got to add to the enjoyment?
So a couple of weeks ago, Lou and I made the short train ride from Southend Vic to Billericay. Just a stones throw from the station is The Billericay Brewery. It literally comprises of a small shop, and next door, what is almost like a converted garage with fermenting bins, and other brewery paraphernalia. The shop was great, not only did they sell bottled beer from their own brewery, but others too, from all over the world, I was impressed. The festival itself spanned across the shop and the brewery area next door. I'm not going to give a run down of all the beers they had on offer, for two reasons. One, this little beer feature would read like War and Peace, the other, if I had to try all the beer on offer, quite simply, I'd never make it home. I'd be staggering all over the place, not a pretty sight. I thought we'd best whittle the list down to my top 3. So in no particular order here goes:
Mayflower Gold Vintage
Whoa, this is a real bruiser! At 7.5% abv no less, this must be treated with respect! A great brew to start the afternoon though. Really rich, caramelly, and a little hoppy. I'm not entirely sure what vintage this was as they brew one every year, I'm guessing its 2016. Just half a pint of this heavy weight was enough, but I loved every drop. This is a serious food beer, I'd like to give it a go with a Ploughman's, it would certainly hold its own against a strong West Country cheddar!
Billericay Chilli Porter
I do love chilli! Lou thinks I'm a little odd in that respect; but what's wrong with chilli on my eggs at breakfast? I can't get enough of it! I just new this chilli beer would be right up my alley, and it was! A dark beer, as a porter should be, smoky and chocolaty, but with the added subtle hit of chilli at the back of the throat. Another fairly strong ale at 5.9% but it didn't taste like it. It was surprisingly quaffable!!
Billericay Dark Vanilla Mild
Long gone are the days of mild being un-interesting, weak insipid beer. Mild used to be the sort of beer your grandad would sip at the workingmen's club whilst playing dominos and smoking a pipe! Modern brewers have brought mild bang up to date, and this is a fine example. First off its 5.5%. Yeah ok, alcohol volume isn't everything, but that's the reason we drink beer, right? To make this unique beer, the switched on brewers at Billericay added real vanilla pods to the brewing process. This tastes like no mild I've ever had, silky smooth, with subtle vanilla, could this be the beer of the fest?
Well that's my top 3. But, I was also pleased to see a nice little selection of foodie treats to enjoy whilst sampling these interesting brews! Homemade pork pies, some with a Stilton crust, perfect beer food. But I was drawn towards the scotch eggs, they looked great! Yep, I had to give one a go! Beer in one hand, Scotch egg in the other, standing in a brewery, does life get much better? The Scotch egg was great, a real homemade rustic ball of goodness, wonderful! Certainly made a pleasant change to a bag of dry roasted!
After we'd spent a few hours guzzling our way through the festivals finest, it was time to head off, but not before a little sweep of the shop. I had to get a few bottles to take home. I could've spent a fortune, these guys fill their shelves with some damn fine craft beers, I had to exercise restraint! Laden down with bottles, we clanked our way back to the station. This was my first visit to the Billericay Brewery, and it certainly wont be my last, the brewers here are doing some wonderful things with beer. All I'd say is, keep your eyes peeled on social media for news of their next little festival, its well worth the trip.

This article is by Rich our resident foodie and beer reviewer.

To read all of Rich's food review's please click the link https://www.leigh-on-sea.com/blog/tag/restaurant-review


---
ADD A COMMENT
Note: If comment section is not showing please log in to Facebook in another browser tab and refresh.
Related Items