Cocktail of the week - CHRISTMAS IN CANCUN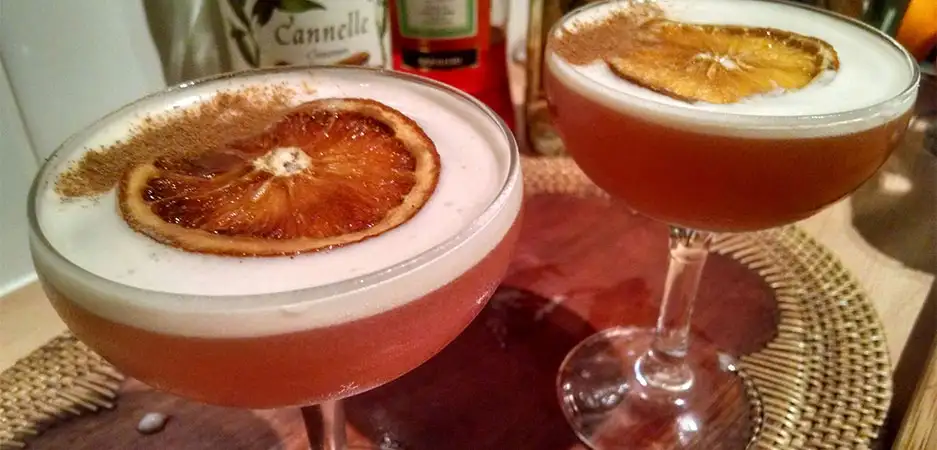 Cocktail of the week - CHRISTMAS IN CANCUN
Carrying on with my festive themed cocktails, here's a seasonal variation of a tequila sour! It's easy to make, so surprise your party guests with this delicious drink!
Ingredients:
35ml Tequila
15ml Aperol
25ml Blood Orange Juice
A shot of Egg White
1 Lemon Wedge
2 Lime Wedges
Angostura Bitters
20ml Cinnamon Syrup
Garnish - Dehydrated Orange Wheel
The Method:
To make the dehydrated orange wheel, cut an orange into thin slices, sprinkle with brown sugar and place on the wire rack of a baking tray in the oven for an hour at 100 degrees.
Fill your shaker with ice & add 35ml Tequila & 15ml Aperol.
Squeeze in the citrus then add a dash of bitters, a shot of egg white, a shot of Blood Orange Juice & 20ml Cinnamon Syrup.
Shake hard, double strain into your glass, then garnish with the orange wheel.
---
ADD A COMMENT
Related Items