Cocktail of the week - GRASSHOPPER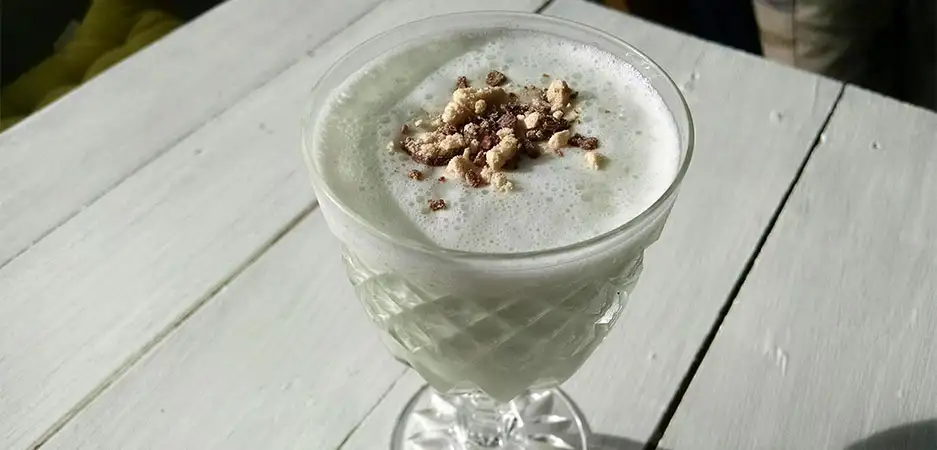 Cocktail of the week - GRASSHOPPER
This week i'm keeping it classic with the legendary Grasshopper cocktail. Timeless, sweet & refreshing, it's a classic for a reason! I've added Chocolate Bitters & some crushed Maltesers to put my Craft Drinks stamp on it! Its so simple to make, so give it a bash!
You'll need:
25ml Crème de menthe
25ml Crème de cacao
25ml Double Cream
25ml Egg White
A splash of sugar syrup
A dash of Chocolate Bitters
Crushed Maltesers for garnish
The Method:
Fill your shaker with ice & add crème de menthe, crème de cacao, double cream, egg white, syrup & bitters.
Shake hard & strain into your glass.
Crush some maltesers & sprinkle some on the top.
---
ADD A COMMENT
Related Items