Foodie Rich: Battle of The Burgers – Round 5: Henry Burgers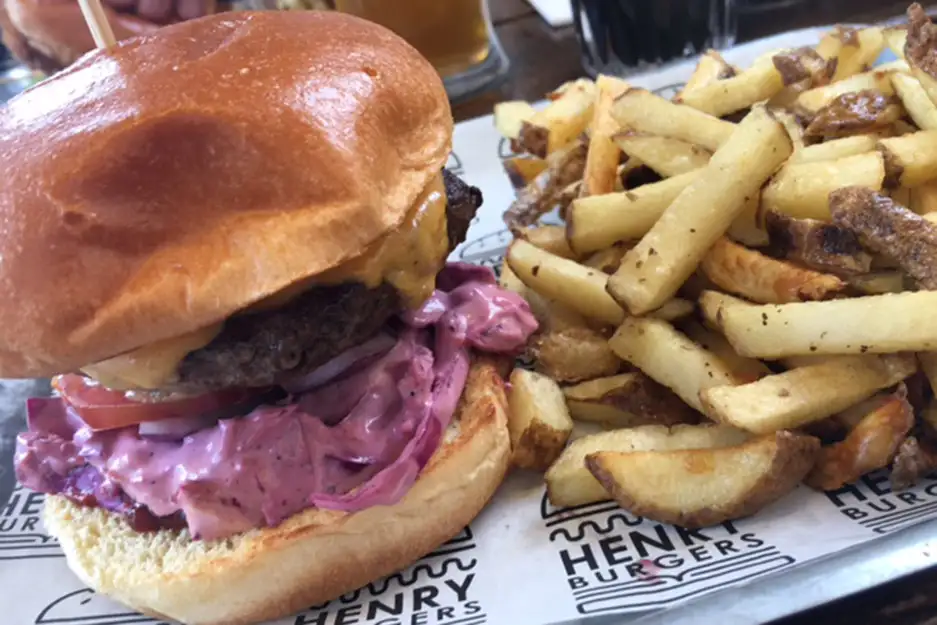 So after last week's dull and un-interesting Burger experience I needed to find somewhere a little more inspiring. I'd been grumpy all week as a result of that lack lustre burger. I'd thought long and hard about where I should go, it's gotta be somewhere not just good, it's gotta be top drawer, but where? I didn't want to risk another mediocre experience; so do I just head back to legend Deli? After all, their Burgers are amazing, not to mention that fried chicken! I could just drown my burger sorrows in one of their epic creations. No, I can't, it's gotta be a new contender, I've got to pick myself up and move on. So then I thought, let's just go back to where it all started. Yes, the place where I had my first bite of a real burger. The founding father of the local gourmet burger scene, the guy who stepped up to the mark, stuck two fingers up at that annoying clown Ronald and saved us from their mass produced soggy excuse for burgers. Yes, it's just got to be the god father, the burger meister himself, none other than good old Henry. Yep, this week folks we scoffed our faces at Henry Burgers in Leigh.
Gosh, I've been eating and drinking at Henrys for years. Back in the early years I spent far too much time sitting at the bar, working my way through their superb collection of craft beer. That's right, not only did Henry bring the true gourmet burger to Southend, he brought craft beer too, and I love craft beer. Well, the original venue, located in Southends very own 'Shoreditch Quarter' is now shut. Henry decided to migrate to a larger and more prominent premises in Leigh. I'm pretty certain we all know where? You can hardly miss it to be honest! Since moving, the burgers have got better, and the beer too. What other local bars or restaurants are serving up Beavertown beer? Probably one of my favourite London craft beer brewers, Beavertown can't put a foot wrong. Good beer and good burgers just go hand in hand.
Here at Henrys it's just burgers and dogs. That's it, oh, and just a few tasty sounding sides. Quite a gang of us rocked up at Henrys last Saturday, six of us to be precise and a couple of kids. How would the waiting staff cope? Would the food come out on time, and at the same time? What about the kids, would they enjoy the burgers? Kids are the worst critics after all! I needn't have worried. Our orders were taken promptly, our glasses refilled, just as soon as only one gulp was left, and our food arrived quickly and piping hot. What was even better, this week we had the theatre and a sense of occasion which was so lacking last week! Just as each burger was ceremoniously presented to the table, there were gasps of 'wow' and 'gosh'. These were burgers as gourmet burgers should be. Not ridiculously big, but just big enough to create conversation and laughter at the table! My eyes lit up when my 'Hot Work' burger arrived. For that split second moment I gazed in perfect silence at this perfect looking burger. Nothing else mattered in the world! I just grinned, and quietly thought to myself, YES! All memories of last week were erased; I couldn't wait to sink my chops in to this thing of beauty. So, without hesitation I dived in, I was like a pig in shit! The spicy slaw, American cheese and chipotle ketchup slowly started to drip down my chin and hands, thankfully avoiding my t shirt! All the components of this spicy marvel made for a damn tasty burger. I looked around the table, everybody was in burger euphoria, even the kids! They loved their burgers. What about the chips? Henrys chips are perfect. Skin on rustic fries, that's it, but that's all you need with a good burger. A few sides made their way to the table. Deep fried pickles, mac and cheese, chicken wings and beef and bone marrow chilli. For me, the chilli won the day here. Quite simply, it was delicious, and great when eaten with your fries! Oh I nearly forgot, Bloody Mary ketchup! Oh yes, ketchup with vodka, I know! Alcoholic ketchup, wey hey, now that's my kinda ketchup.
My faith had been restored. After last week I was almost ready just to call it day, but in the interests of my 'Battle of The Burgers' series, I needed to soldier on, and I'm glad I did. Henry is the founding father of the Southend burger revolution. He led the way, and he still does. It's a risky business when you open a restaurant just doing one thing, it needs to be bloody good. That's exactly what Henry is doing; creating phenomenal burgers to be remembered, not just scoffed down and forgotten. So to summarise, Henry's done a good job here. Great burgers, in relaxed surroundings with a beer list like no other in the local area. Oh, and I haven't mentioned cocktails, these guys can mix up some killer cocktails. So if it's a cheeky mid-week lunch, or a full on Saturday night out, Henry's got you covered!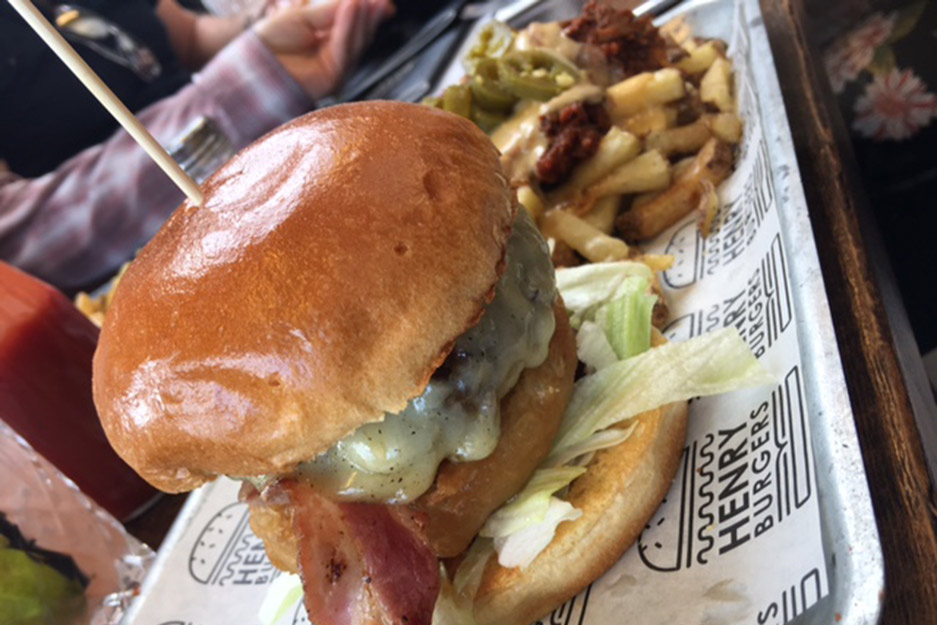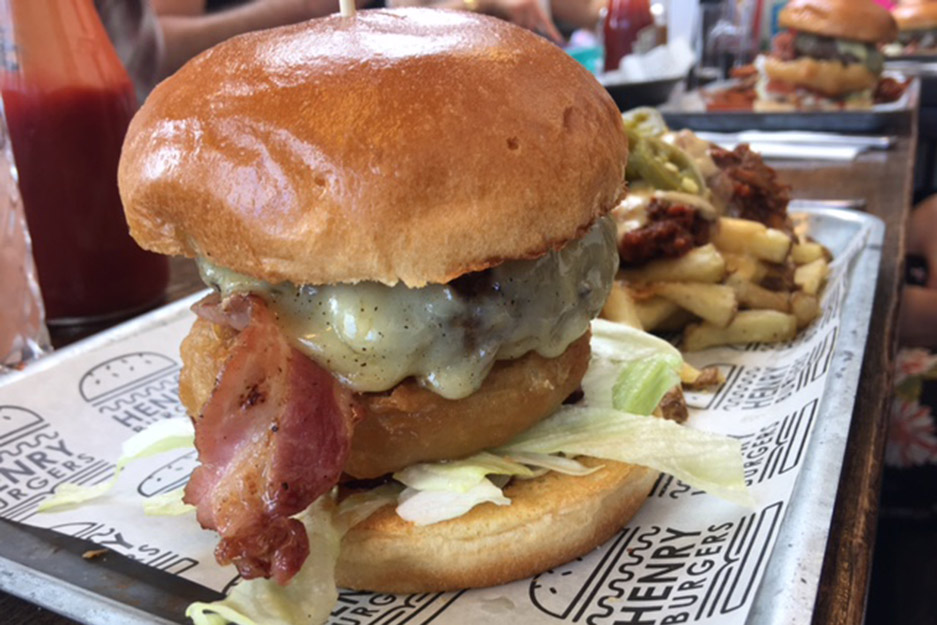 ---
ADD A COMMENT
Note: If comment section is not showing please log in to Facebook in another browser tab and refresh.
Related Items