Estuary Deli Review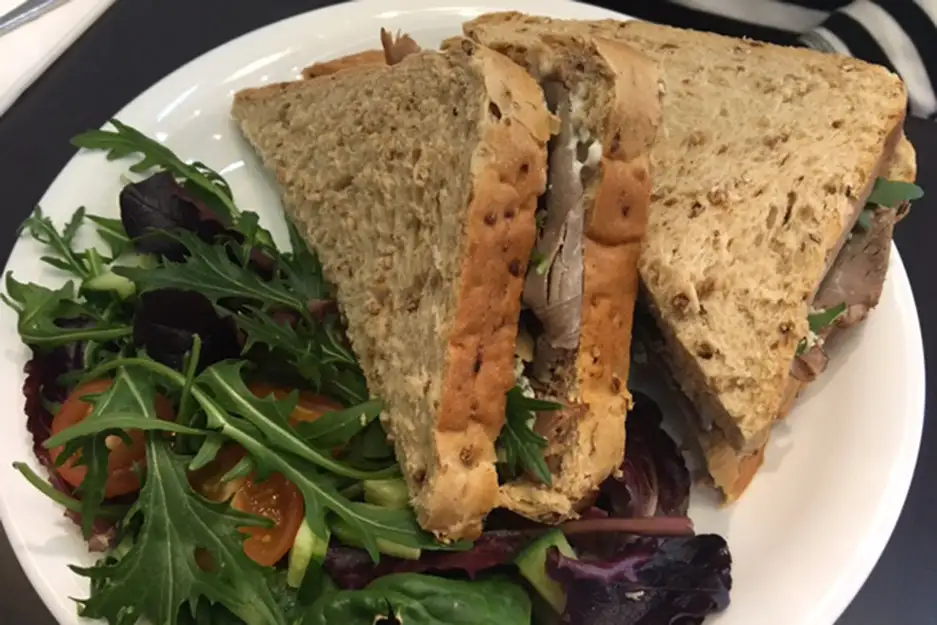 We all love a good delicatessen don't we? There so much better than your average supermarket, where around every corner they remind us we can 'Live well for less' or that 'Every Little Helps'. So, traipsing around your run of the mill supermarket can be a little boring. In fairness to them, most of the big players will have what they call a 'speciality section'. Here you will normally find some fairly interesting produce, which can be a welcome relief from the aisle after aisle of mundane food. But let's not forget, large supermarkets do serve a very good purpose. Where else can shop for fruit and veg alongside more electrical items than you'd find in Dixon's? Or maybe pick up a three-piece suit, a new bike for the kids or a brand spanking new strimmer, all under one roof? And after all that, feeling a little peckish? Why not grab a shepherd's pie and chips from their 'restaurant'? Well, I say restaurant in the loosest of terms! These in house eateries do remind me somewhat of queuing for school dinners; and the quality isn't much better! But let's stop waffling on about spiritless supermarkets; this week's foodie instalment isn't about that, let's throw in some excitement!
Delicatessen's! That's where true foodies can lose themselves exploring the packed shelves of unusual produce. Now these places put the excitement back in to food. In a way, it's like going back in time. I'm not that old, well some of you may disagree, however, back in the 'olden days' all food shopping would've been done at your local grocers. You'd walk in, be on first name terms with the shopkeeper and you'd pick up your weekly, or even daily supplies. It was a personal and friendly shopping experience. This has been lost with the rise of the supermarket. But panic ye not. Your local delicatessen is your saviour! They're almost bringing back the glory days of food shopping. But do we have enough of these little independent grocers? In my view, no. Whilst writing this I was trying to think of good local deli's. There's plenty of butchers, a few bakers, a couple of fishmongers. But where do you go for that true deli experience to pick up some plump olives? Maybe a few slices of ham or a good homemade scotch egg or pork pie? I struggled to think of anywhere in Southend, Westcliff or Leigh? I did review 'Went to Market' last year, and very good it was too, they ticked all the boxes, but I want more! Then it hit me; The Estuary Deli of course!
We all know the Estuary don't we? They started with a quant and cosy restaurant along the Arches on Westcliff Seafront. With this restaurant still doing well, a larger rowdier restaurant opened on the Broadway. I'm pretty certain most of us living in the local area would've had breakfast lunch or dinner in one of the two venues? Anyway, on the back of these two successful eateries, the Estuary Deli was born. Now, this is where you can pick up real foodie treats. A gourmet sandwich for lunch, some ham and cheese to eat on the beach with a glass of vino, or those all important ingredients for that special dinner party; yep, they've got it all here. I had a tip off last week; they've added a few tables and chairs I was told. You can now have breakfast and lunch to eat in. I've shopped in the deli for years, and have always raved over the quality and selection of goodies on offer, so lunch in here was high on the hit list.


So, last Sunday, after the obligatory lunchtime ale or two in the Mayflower, Lou and I climbed the cobbled hill up to the Estuary Deli. First impressions where good, it looked like a proper little café and deli! The menu? A nice selection of wraps, flat breads and salads, with inventive fillings such as chilli beef and guacamole or lamb kofta with feta and tzatziki. If you're after a more substantial feed, why not go for a bowl of good old spaghetti and meatballs? Or why not try the rather tasty chicken tagine or half a spit roast chicken? I'm sure all would satisfy your larger appetite. I decided on a flatbread with chicken tikka skewers, cumin slaw, mango chutney and yoghurt. When it arrived at the table it looked a picture! Two hefty chicken skewers, and I mean hefty? I reckon almost two chicken breasts must have gone in to this! underneath these mammoth skewers I found the flatbread! Together with mango chutney and yoghurt it was bloody good eating. BUT, add the fresh crunchy slaw in to the mix and this dish was a winner (winner winner chicken tikka dinner!). Lou chose the Roast beef sandwich. Layers of thinly sliced beef with stilton, watercress and horseradish mayo, it was a damn fine gourmet sandwich. I will own up here; today was Sunday; England had been playing rugby the day before, and doing rather well at that. I love the Six Nations, so, what better excuse to sink a few cold ones, and have the first bbq of the season……yes BBQ! It always happens this time of year, I start to miss summer. Added to which, we hadn't been back from Australia that long, so I dusted down my trusty Weber, raided my stash of charcoal, and slow cooked some ribs! I luurve ribs, and they were good, it was also great to be back on the BBQ. Yeah ok, I agree, maybe I am a little strange, but why not? Anyway, back to the matter in hand. I had over done it a little on Saturday, so I was feeling somewhat delicate on Sunday. The Estuary Deli cured all. I walked out of there with a spring in my step, and ready to take on the world again! And at £18 for some real deli treats I couldn't complain.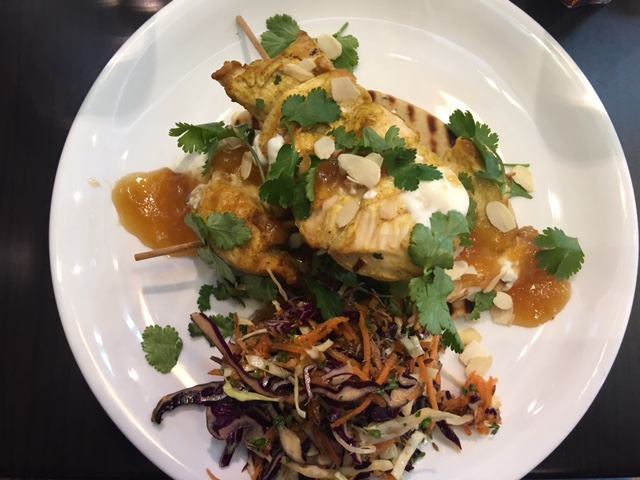 We are not short of cafes and restaurants along the Broadway. I reckon I've eaten in most of them, all the way from Wimpy to Cucina!! Where you decide to go of course is dependent on the occasion. However, I can certainly say the addition of a few tables and chairs in the Deli have given the place a real cosy café feel, with a menu to match. So if you're after a break from a little shopping along the Broadway, be it a quick sandwich or a heartier Moroccan chicken tagine, the new Estuary Deli Café is there for your every need. Plus, you can pick up a bit of cheese and ham afterwards, not forgetting a classic scotch egg; delicious!
---
ADD A COMMENT
Note: If comment section is not showing please log in to Facebook in another browser tab and refresh.
Related Items