Foodie Rich European Tour Part 2
Here it is! Part two of my European tour! Lou and I are in Italy, Rome to be precise, and what a chic place it is. I'm sure we all have that preconception of Italians; whatever the occasion they just look extremely stylish. Gents wearing razor sharp suits, ladies in glamorous outfits, smart shoes, oh and always wearing sunglasses. Yeah, they always wear sunglasses for some reason. I work in London, and you can spot an Italian tourist on the tube a mile off. Normally wearing what I describe as the 'European puffer jacket, always in bright orange or some other garish colour. A scarf and trainers by Gucci, together with the obligatory sunglasses finish the look! Yep, a look I couldn't pull off (or really wouldn't choose to), but Italians just do it with ease. And no more so than in Rome. Sat in every coffee bar, restaurant or even McDonalds, the Italian male, looking sharp as ever, just makes us English guys look like Worzel Gummidge. So, my first impressions of Italy, was a sleek and stylish place full of beautiful people dressed perfectly. And they know a thing or two about food. Naturally, I thought this would be same nationwide. How wrong could I be; our next stop was Naples. Let me explain.
A brief 1 hour ten minute train ride separates Rome from Naples. I just had to visit Naples. This city is the birth place of Pizza, and who doesn't like Pizza. There's other stuff too, like Pompeii, and more ancient ruins, but this part of the trip was a foodie pilgrimage to the birth place of this global foodie phenomenon. Yep, another foodie first to tick off the bucket list. We arrived at Naples train station mid-afternoon. Jeez, how different was this place to Rome! Before we ventured on this trip, friends and colleagues would say to me, watch yourself in Naples. I would just nod my head and say yeah. But, I wasn't sure what they really meant? This is Italy, surely, it's not that bad? I've travelled quite a bit, so, I'm pretty savvy when it comes to safety. Well, as we walked out of the station, Lou and I stood there; I could see Lou thinking WTF? Honestly it was like we'd arrived in Mumbai! It was busy, noisy, and littered with a few undesirables! How could two cities in the same country be so different! But, let's turn this on its head. Think Shoreditch. Your average tourist to London would probably spend most of their time in the West End; shopping on Regents Street, lunching at Covent Garden, then taking in a show. Take them away from that, throw them bang in the middle of Shoreditch and I'm sure they would think the same; WTF! But, I love Shoreditch, it's the best part of town, and where you can score some of the best street food in the UK. So, Naples has got to be the same, right? Only one way to find out, let's get stuck in to the thick of this Pizza capital of the world.
Neapolitans are pretty protective over their foodie offering to the world. They actually have a regulating body called 'Associazione Verace Pizza Napoletana'. These guys lay down a strict set of guidelines detailing what the true Neapolitan pizza should be, in terms of crust size and ingredients. Some may think this is over kill, but I say no. like in France and many other European countries, their local dishes are held in high regard and celebrated. Something us Brits just haven't grasped. I think we should have a festival celebrating jellied eels and cockles. Or even introduce and 'Appellation d'origine contrôlée' to regulate the recipe of those glorious jellied eels! So, as you'd expect, in a city famed for pizza, around virtually every corner you'll find Pizza, and it's something they are clearly proud of. Just as back home, cab drivers in Naples are pretty opinionated over certain subjects; here it's all about Pizza. In our cab from the station to our Hotel, the driver wouldn't shut up. Clearly, he was very passionate about Pizza! He then proceeded to take us on a magical mystery tour of the town, pointing out the best Pizza joints. I couldn't get a word in edge ways! Admitting defeat, we just let him get on with it. He then told me Naples makes the best Pizza in the world because of the water. According to our new best friend and pizza aficionado, it's all in the water? Sorry?? It's nothing to do with the glorious tomatoes they grow in Italy, nor the creamy and uber delicious fresh buffalo mozzarella. Nope it's the water. They use tap water to make the pizza dough! I dunno, maybe he was right, after all who am I to question this apparent pizza expert, he should know shouldn't he? But I had my doubts!
Our first Pizza was at Antica Pizzeria Port'Alba, a little place at the top of a rather uninviting alley way, but I had it on good authority it was good. I'm a purist when it comes to pizza, and thankfully that's the traditional Neapolitan way. I had the classic, simply cheese tomato and basil; seriously you don't need anymore. There is a particular way to eat this; but first the hardest part. This pizza has arrived fresh out of a searingly hot oven, you don't wanna dive straight in; it needs to rest for a few minutes. Now I was starving, so with this wonderful looking pizza sitting in front of me, I sipped on my Peroni, and chatted to Lou. This was difficult, I was starving; no, correction, I was HANGRY. Lou hates it when I'm hangry, I get moody; I mean proper moody. We made small talk, but my mind was on that pizza. The obligatory resting time was up, so time to get stuck in! Now back to that particular way of eating this. Simply cut it in to four, pick up a slice, fold in the ends, and stuff it in your face! Wowzers, this was a damn tasty pizza; I can see why the locals hold it in such high regard. Back home I rarely eat my pizza crust. I find it a little un-interesting. But, I scoffed down the crust on this one. Slightly charred from the wood fired oven, and with a smoky taste it kind of complimented the rest of this glorious Neapolitan classic! So, this was to be the first of many! Lou and I ate pizza every day; yeah that's right EVERY DAY, and sometimes more than one! But, there is more to food here than just pizza.
Whilst meandering through the narrow streets, I'd noticed a few tiny 'hole in the wall' takeaway joints. They'd serve up apparent deep-fried offerings in a paper cone. Upon closer inspection, this turned out to be squid and prawns. lightly tossed in seasoned flour, then deep fried, sounds good to me! Of course, along with Pizza, the seafood here is some of the best on the planet. Let's get involved. Anything deep fried is good right? And this was no exception. The prawns tasted of, well, prawns. You may think a strange thing to say, but so often prawns are a disappointment. No need to peel or de-head these, just pick up the whole crustacea and munch away! The squid too. Lovely crunchy tentacles, this was a cone of true seafood goodness.
On a mission to get involved with more seafood, we ventured to a restaurant famed for just that. Mimi alla Ferrovia is Italian old skool to the max. The décor is classic and fits the ambience perfectly; all the way down to the dicky bowed waiters. Wonderfully fresh seafood took pride of place displayed for all to see in a chilled cabinet. Apparently, this restaurant has been frequented by many a celebratory in the past. Faded pictures cover the walls of famous visitors throughout the years. So, who's been here? I scoured the pictures and can honestly say I recognised no one! There must have been over a hundred pictures proudly displayed, but who the hell are these people?? Then like a vision I saw it, with his trade mark clock around his neck, none other than Falvor Flav. Well, if it's good enough for the 80's Public Enemy legend, its good enough for me! So, what do we eat? Well as I said this restaurant is as classically Italian as you can get, so it just had to be Spaghetti Vongole, an equally classic Italian dish. And, I did spy the clams in their seafood cabinet on the way in, and they looked as fresh as you like. It didn't disappoint. Something I've discovered in Italy; they know how to cook pasta. Yeah, I know I'm stating the obvious here, I mean if an Italian chef can't get that right he should be deported! But they just get it spot on every time. The spaghetti was al dente with just a little 'bite'. The perfect amount of tomato, garlic and just a tad of chilli bought this dish together. And those clams; boy oh boy, they were sweet, the meat firm and hands down some of the best clams I've had the pleasure of eating in a long time. Yep, I can see why Flavor Flav had to visit, clearly, he's a rapper who knows he's food!
We arrived in Naples wondering where the hell we'd come? The place seemed uninviting, dirty, loud, busy with undesirable characters skulking around every corner. But don't be fooled by first impressions. I said at the beginning of this blog, it's not dissimilar to Shoreditch; a place I love. I love its alternative vibe, it doesn't conform to the norm, its gritty, a little grubby, frayed around the edges and home to some of London's most eccentric characters. Oh, and the food, surely the best food in London is found in Shoreditch. Well, that could sum up Naples too. Forget those first impressions, just throw yourself in to the Naples way of life, and you'll have one heck of a time. I mean how could you fail not to love a city where pizza is the local delicacy? They like to drink (a lot!) too, and the seafood is just uber fresh. Yep, Naples you're my kinda town.
Oh just one other thing, this was meant to be a 2 part series, but I haven't got out of Italy yet! I've still got to tell you all about Berlin (Sausage, Sausage and more Sausage!) and back to Amsterdam. So, I apologise in advance, I will get back on the local food scene just as soon as, but I've got share the rest of my trip with you….Part 3 next week folks!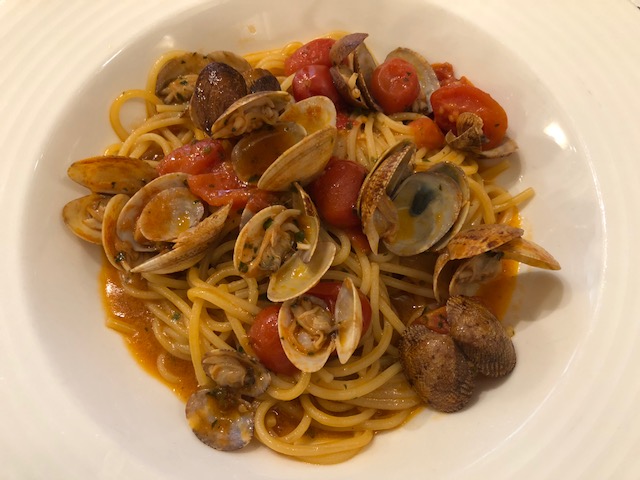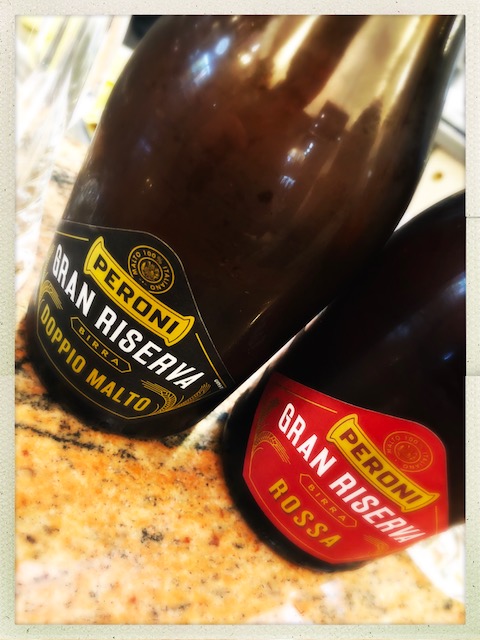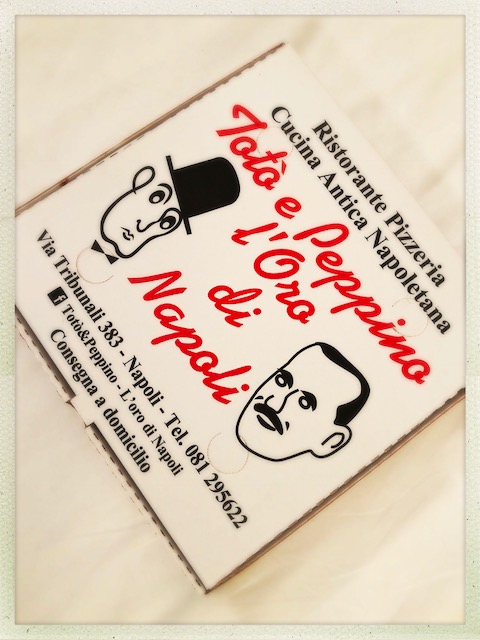 ---
ADD A COMMENT
Related Items
---