Foodie Rich: Padrino Italian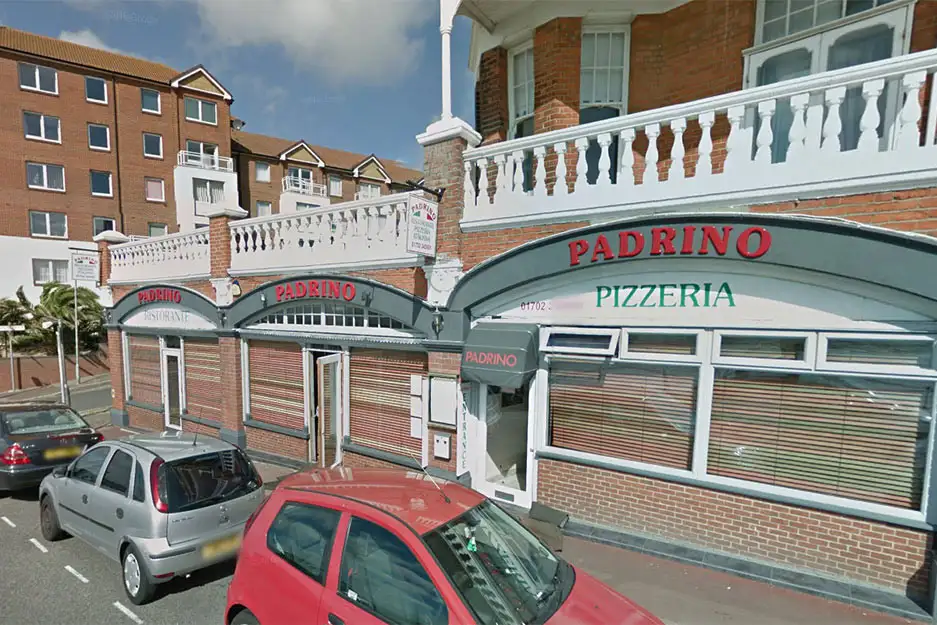 We're not short of Italian restaurants in the local area, I'm sure most of us have a favourite place to chow down on a bowl of pasta or pizza. In my time writing for leigh-on-sea.com I reckon I've covered quite a few. Probably some of the most established restaurants in our corner of Essex are Italian; they've been around for years. Gosh, come to think of it, my early clubbing days often involved lining our stomachs with some carb laden pasta before the alcohol onslaught! Those were good days, who remembers Thursday party night at Tots? We'd never miss it! The tradition was always the £7.99 'Pasta and Pizza Special' at Spaghetti Junction, before heading off to Tots! Always before 10pm though; as it was free! Blimey just writing this is bringing back some memories; some disturbing, but most are good! Who remembers their legendary laser light show? Yep those were happy days. I must get on to Tots though, I don't get my free birthday tickets anymore, I haven't for years, I used to love that free bottle of bubbly at midnight!!
But back to those Italian restaurants. We've certainly got quite a few to choose from, and even our very own little Italy, as I call it. Just above the arches, there's been a row of Italian eateries for as long as I can remember, and I've eaten in them all. I'm going to be honest here, I've always favoured Piccolo or Flying Pasta. Both have always been pretty constant. The one exception is the restaurant at the end; the one on the corner. I'm sure it used to be Mumma Mia's years ago and it was good, but it since changed hands? Last time I went in there, which was a good few years ago, it was pretty un-inspiring. No atmosphere, harsh lighting, mediocre food, even the service needed a rocket up its arse. I hadn't been back since. I think I've told you of Lou's obsession with TripAdvisor, she loves it. Always trawling through the hundreds of good and bad reviews. Often she gives me advise on new restaurants and bars we need to visit. Well, over the past few months she'd seen a growing number of good and excellent reviews for Padrino, the very same restaurant where I'd had my previous bad experience. From what we could make out, there had been a change in ownership, and they were getting it right. Time to give them another chance I thought.
A very warm greeting the moment we walked through the door, we were shown quickly to our table, handed a menu and our drinks order taken; WELL DONE! They've ticked all the boxes so far. I've said this once and I'll say it again, why do some restaurants not offer a drink when you are sat down? They're missing a trick. They even went one better here, a little pre starter of tomato and chilli garlic bread accompanied our drinks.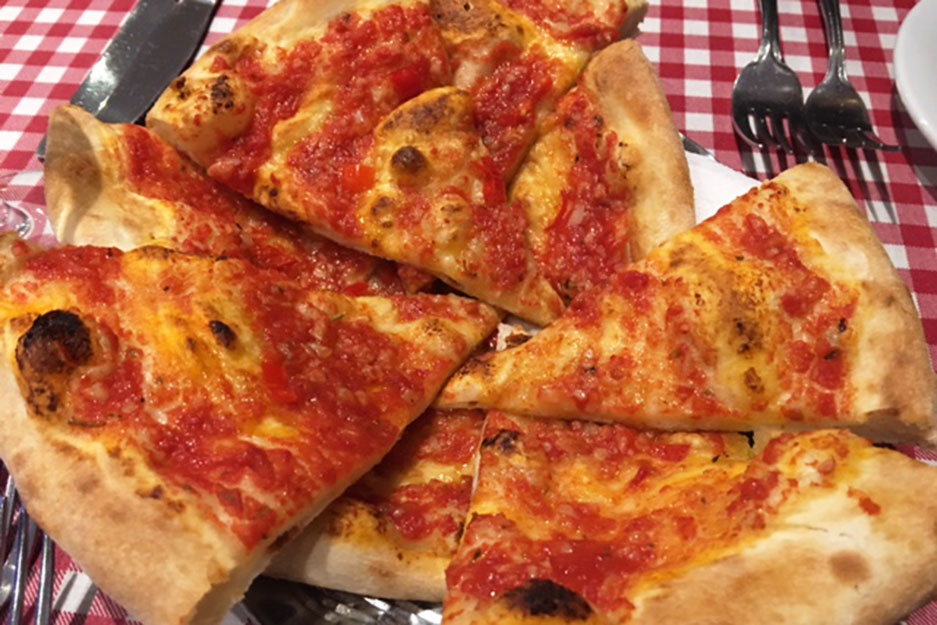 Very nice whilst I supped at my Peroni thumbing through the menu. The menu read well too; as you'd expect lots of pasta's risotto's and pizza's. But I'm a sucker for a specials board, they always grab my attention, and it was no different here. The specials sounded great; fresh mussels, scallops, crab I could've eaten any of that. However, I chose the wild boar ravioli, and I'm glad I did! A generous plate of plump homemade 'Ravs' topped with tomato, sage, parmesan and a drizzle of good olive oil, I was impressed.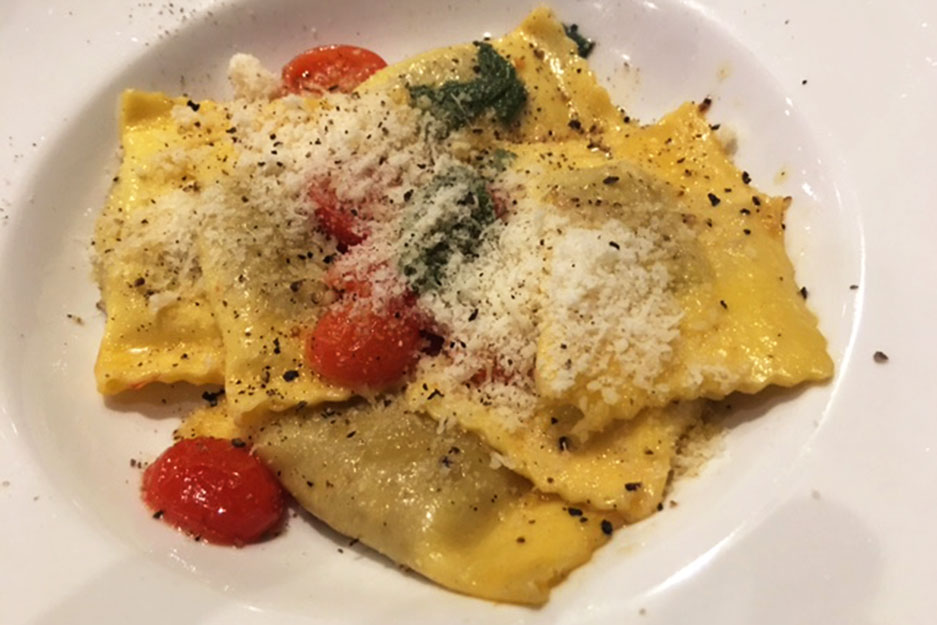 Lou went for chargrilled squid, which was exactly that. Just a plate of tender squid and crispy tentacles, simply sprinkled with sea salt and a drizzle of olive oil. With seafood as fresh as this you don't need elaborate sauces and garnishes; Padrino got this simple starter spot on. So far so good!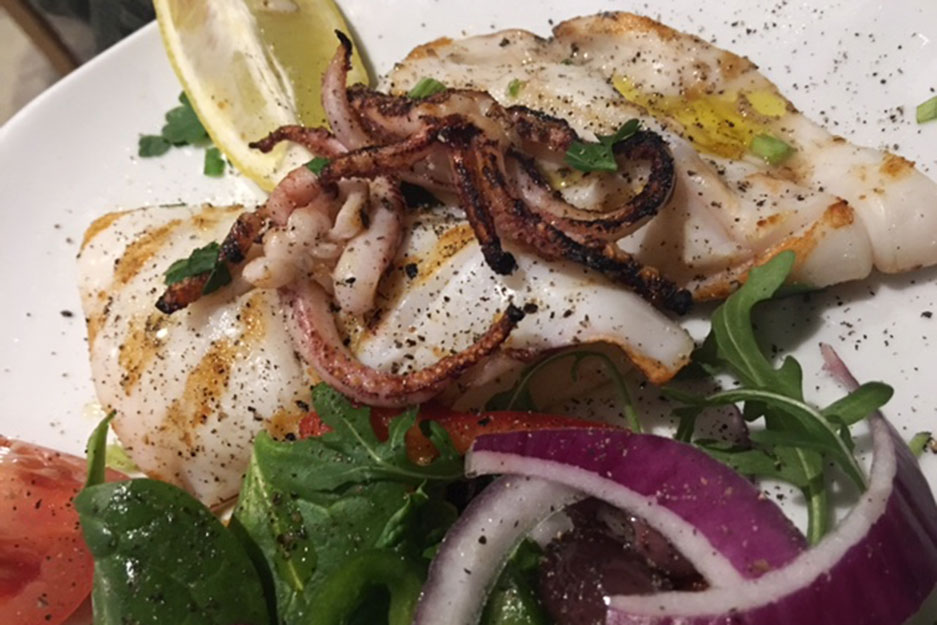 The mains were soon at our table, again we'd both ordered from the specials board. A good old classic for me, skate with black butter. Oh boy, a piping hot skate wing, with nutty black butter, and just enough bite from the capers, this was a perfect example of an absolute classic fish dish. Lou was presented with a huge 'T' Bone of Veal. Topped with crispy fried sage leaves, simple greens and sauté potatoes. This juicy piece of veal was generous to say the least, and a real treat for the carnivores amongst us.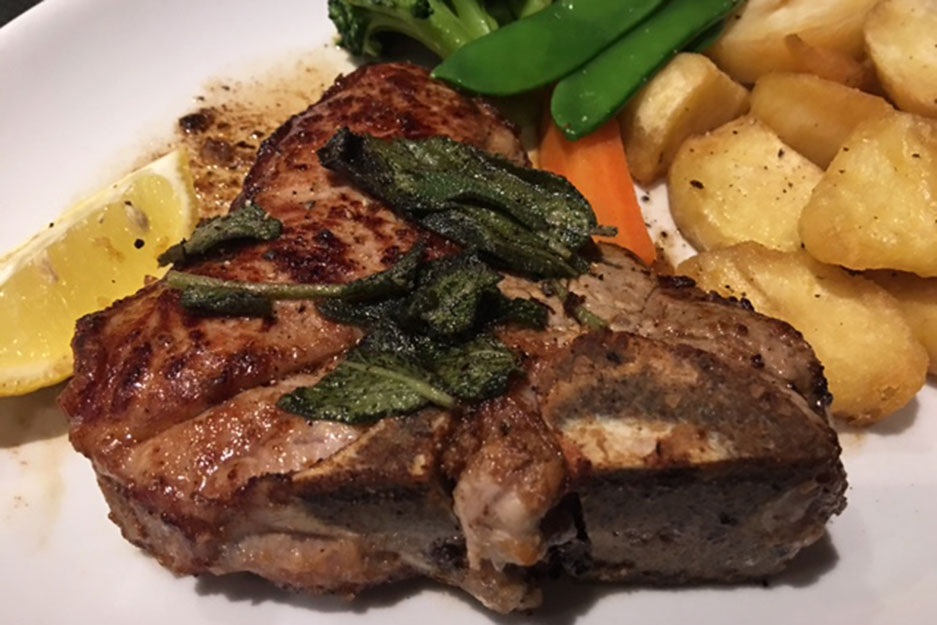 It was pudding time! Crème brulee and a chocolate fondant was tempting me from the specials board, but I just couldn't find room, we'd already had three courses if you include that marvellous tomato and chilli garlic bread! I just couldn't fit any more in! so we finished with a little complimentary limoncello. I love a limoncello, it's almost a desert in a glass!
What can I say, my faith had been restored. Padrino are doing some great things. It's not fancy nor pretentious, they are Just serving up classic Italian food as it should be. Not to mention the service. The front of house team here gets full marks. A far cry from my previous visit. I'm not a big fan of TripAdvisor, I reckon I could write a whole 1500 word feature about it, in simple terms I just don't find it that helpful. Having said that, if it wasn't for my less than favourite website, I wouldn't have made a second visit to Padrino. I would even go as far as saying the food here is some of the best Italian grub I've eaten for a long time. Maybe I've just found my new favourite Italian restaurant? Possibly; we've so many Italians to choose from, competition is high, but Padrino is certainly up there as a contender. Oh and don't forget those lovely views! You can watch the comings and goings along the Thames Riviera whilst chomping on your pizza. Well done Padrino, you've made this foodie very happy!!

To read all of @ Foodie Rich's previous reviews, please click the link https://www.leigh-on-sea.com/blog/tag/restaurant-review
You can follow Foodie Rich on Twitter @FoodieRich



---
ADD A COMMENT
Note: If comment section is not showing please log in to Facebook in another browser tab and refresh.
Related Items