Foodie Rich: SoPa Thai Review
I'm conscious I have yet to review any of the grand new openings in SS9. Still haven't done Navana Lounge. That's been there for ages now. What about the Brunch Co, loving the look of that place. Nor have I been to the Corner Club, Toppers and Toast, not even the new Acorn veggie deli! Yeah yeah, the list goes on I know. Trust me, I will get around to these smart and rather swanky looking places soon, as I've been neglecting SS9? I guess I've been playing it safe and just sticking to my favourites. Take last weekend for example. Yes, I was in SS9 which is a good start. I was sipping a few craft beers in Henry Burgers, then snacking on fried chicken in Ugo's. And that's all damn fine, but in the interests of food journalism, I do need to get more involved with the new kids on the block.
With all that said, where am I writing about this week; a restaurant in Westcliff! Oh, shut up, I couldn't resist this one it sounded great, and it's a little more than just a restaurant. If you are sitting comfortably I will explain.
Along London road, number 330 to be precise, a small Thai restaurant has been resident for a number of years. Formally the Golden Leaf, I ate here a few times. And yeah, it was a Thai restaurant, so no complaints this end, but that's it. Nothing really worth writing home about. However, I met with a fellow foodie a few weeks ago. And after a few drinks and with a burst of enthusiasm, he explained this little restaurant was in new hands, and I needed to go. Yes, still a Thai, but a Thai market too. Mmm, a Thai market eh? I was intrigued? I love Thai food, it's vibrancy and freshness are something I never tire of. I love cooking it at home too. But, obtaining the authentic ingredients can be a bitch. I had to see for myself, what the new SoPa Thai restaurant and market was all about.
To the front, a relaxed and informal eatery, here you can score all the Thai classics. Be it a quick lunch, or a full-on evening banquet, these guys have got your back. But how about something a little more left field? Just go all out and try something you wouldn't normally see on a 'run of the mill' Thai menu? Challenge the chef I say! Maybe you had a fantastic fish dish on the beaches of Ko Samui? Or what about those fond memories of Bangkok Street food? Now that has got to be some of the best street food in the world; it's like nothing else on the planet. As I said, give the chef a little challenge, I'm damn certain the staff at Sopa will know exactly what you're talking about and recreate those happy memories. Lou and I have a real love affair with the Thai classic, Papaya Salad. We first ate this in Bangkok and it blew us away. Its texture, together with the freshest ingredients, just combine to make one hell of a salad. Add in copious amounts of chilli, and this dish has got to be one of my all-time favourites. Yep, you heard me right, a salad is up there in my top 5 best dishes ever!
We've eaten this back home in restaurants, but it's never been replicated. I'm never immediately teleported straight back to those amazing street vendors in Bangkok. Well guess what, after chatting to the good people at SoPa, they're on my wave length, and they WILL knock me up a true Bangkok street food style papaya salad! I even saw a Thai expat on social media ask them for 'Son in Law Eggs'; WTF? I'd never heard of this Thai delicacy, but the excellent chef at SoPa had no trouble with this. They were more than happy to help out and give this Thai foodie a taste of the motherland. So, the restaurant? It gets a big thumbs up from me.
But what about that market? Yep, as I was told, to the rear is a fully stocked Thai deli. My search was over. I can now cook authentic Thai at home. Wanna knock up a quick and healthy green curry? No problem, all the ingredients are at your fingertips. Just perusing the shelves inspired me to cook. A recipe I knew from old needed coriander root, for that authentic home cooked flavour. Have I ever been able to get hold of this? Simple answer no. I'm guessing most commercial growers of coriander would just throw the root away; sacrilege I say. But here at SoPa they had coriander root in the fridge. It has such a distinctive flavour, quite different from leaves of the plant. It took my Thai cooking to a different level. Seriously guys, you'll find everything here for you to cook bloody good Thai food at home, there's no excuse. They've fresh ingredients I wouldn't have a clue what to do with, but why not experiment? And that's the wonderful thing about this little Thai gem. They are oh so willing to help out and give you little tips and pointers.
As you can imagine, I was like a kid in sweet shop. With my smile from ear to ear, I just had to know what everything was. Chef decided to knock up a little snack for me whilst I perused the shelves. I'm not entirely certain what it was! A platter came to the table with a few small ramekin size pots of Thai goodies. There was roasted coconut, ginger, shallots, diced lime, peanuts, chilli, dried shrimp and a sweet tamarind sauce; oh, and a pile of small leaves. The idea here being, you grab a leaf, and roll a little of the other ingredients inside the leaf and chuck it down the hatch. Boy oh boy, what a little livener! This was a real Thai slap in the chops; I loved it! It had all the classic Thai flavour elements in a small leafy parcel. I've never had that before, but what a great little snack; uber healthy too. I spent a little too much time and money here, but it was well worth it. My cupboards are now stocked with lemon grass, kaffir lime leaves, galangal, coriander root, fish sauce, shrimp paste, palm sugar, and loads of other sauces and dips.
I remember it was Rick Stein who said if you find a good fishmonger, butcher or baker, look after them. The same could be said for restaurants. Little independent businesses such as SoPa need the support of chefs, restaurant goers, and foodies alike. Places such as these are rare, and quite a find. So fellow foodies and budding Thai chefs PLEASE give SoPa your support. The owner, waiting staff and chefs can't do enough for you. It's a fun and friendly place just waiting to be discovered.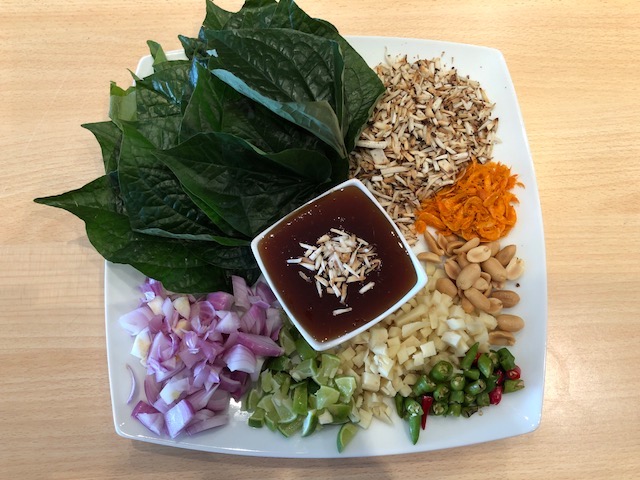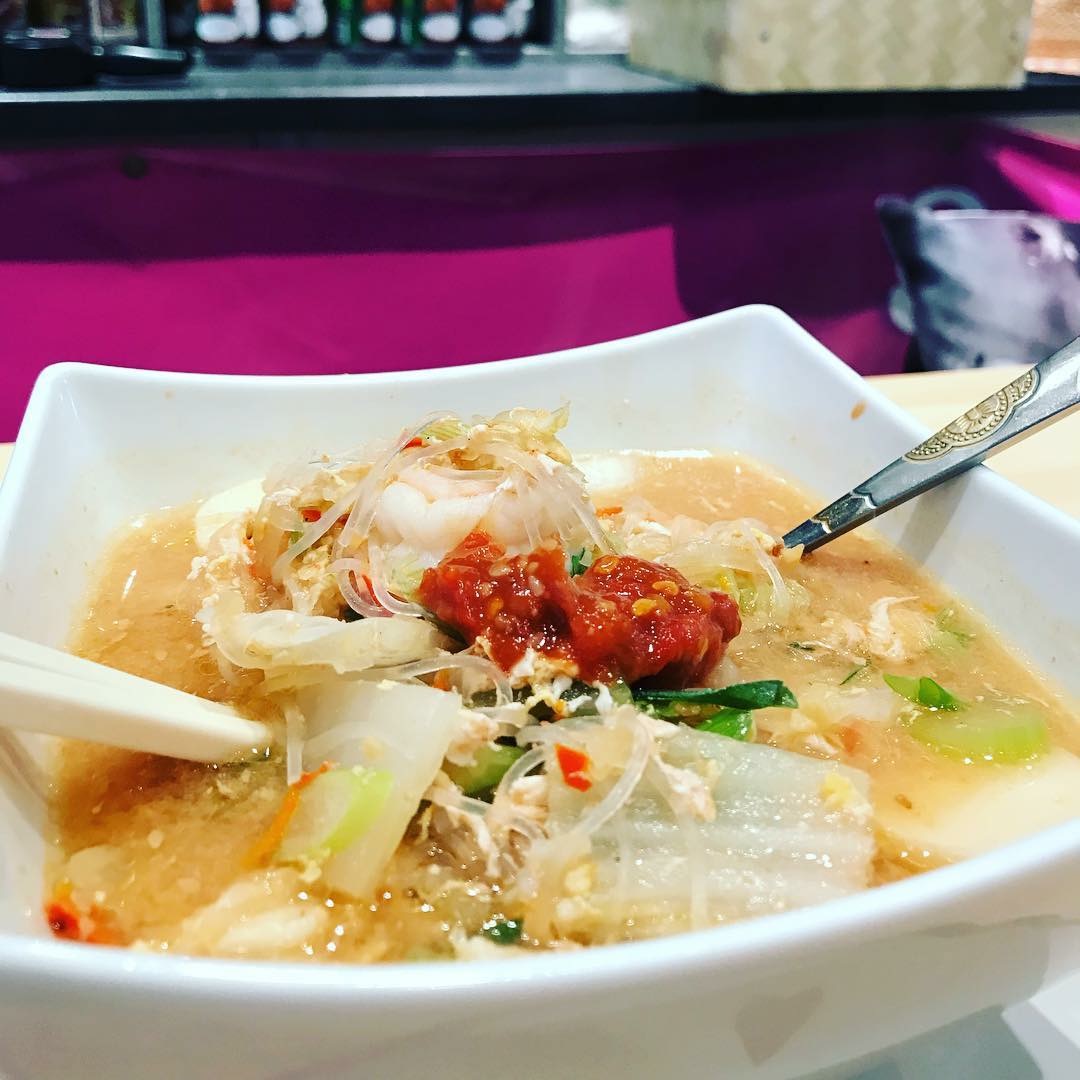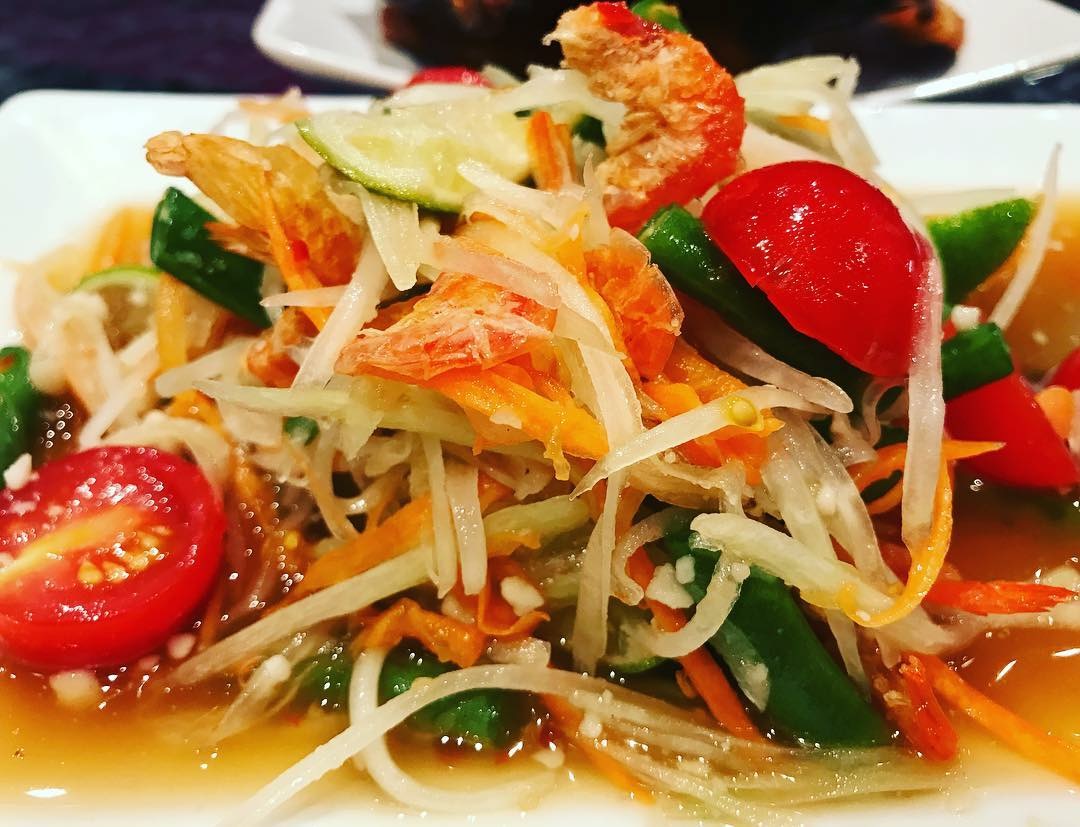 ---
ADD A COMMENT
Related Items
---