Foodie Rich: The Grove, Italian Night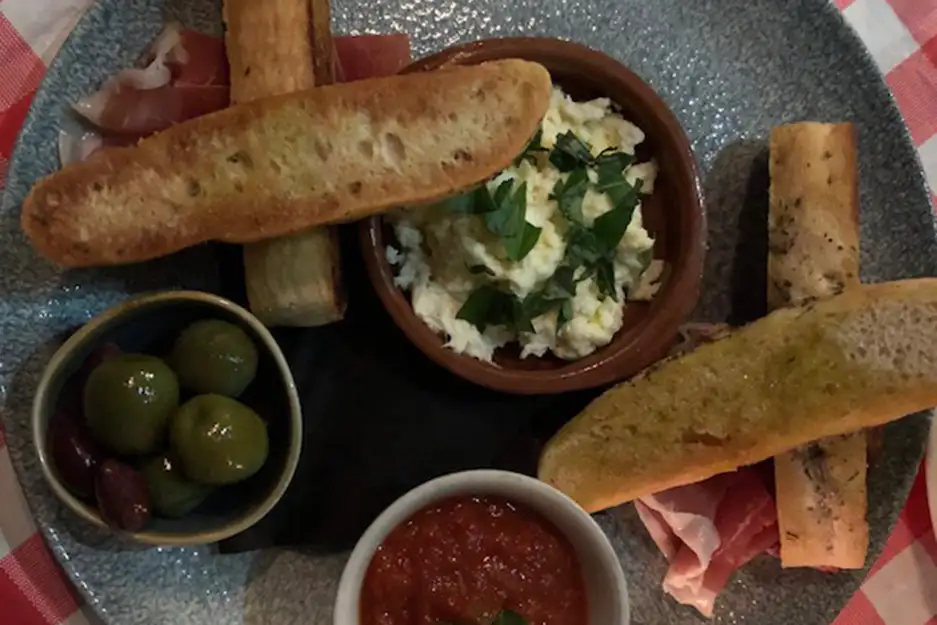 I've long been a fan of the Grove. This quaint little restaurant perched at the top of Belton Way East has surely one of the best vantage points in Leigh. With its truly enviable location, grab a seat in their garden and you'll be spoilt with a beautiful vista across, what I like to describe as, the Thames Riviera. But, I don't spend enough time in here. I know they've got a wonderful alfresco dining location, but the whole summer has passed us now, and I haven't visited once! Yeah, I know, what a fine example I am of embracing our local hidden gems! And that's exactly what the Grove is, it's a true hidden gem. Those not in the know would stick to eateries along Leigh road or the Broadway. Very nice most of them are too, but trust me, carry on walking, and you will be rewarded. My lack of commitment to the Grove does deserve a little apology. I follow them on all social media platforms, liking, retweeting and sharing most of their posts. And, I've always looked at the picture perfect food and thought, yeah, I must get down there soon. But I haven't. Everything from burgers to their legendary breakfasts look great. Perfect for a rather fuzzy Sunday morning; that's most Sunday mornings in my case! So yeah, a visit was long overdue.
last week it happened, Lou and I ventured down for one of their themed nights. The Grove host a number of these special events throughout the year. Everything from French to American evenings had already passed me by. However, there was no way I was letting their next one slip through the foodie net. Next up was The Grove Italian night! For three nights only, the Grove will be turning all Italian. Belissimo!
This Italian night was gonna be a little different. Think Italian, and your thoughts turn to pasta and pizza. Not tonight though. We were going to eat Cicchetti style, what the hell is that? We're all familiar with Spanish tapa's, right? This is pretty much the same, but obviously Italian. I love this, small plates are the way forward. I say it time and time again, it's the most social way of eating. The Grove were going to treat us to 6 different main courses no less. Along with an antipasti board to start and pudding. Jeez, that's a lot of food, but hey I wasn't complaining! The Antipasti board had warm focaccia, fresh mozzarella with basil oil, glorious prosciutto, and a rich slow roasted tomato dip. What a start this was! Dip that focaccia in the rich tomato dip, top it with mozzarella and you've got yourself something quite special. Add some prosciutto in the mix and it was next level! Oh, and I nearly forgot, we had a little bowl of lovely plump olives too. Yep, this simple yet flavour packed starter left me wanting more; as any good starter should!
Next up, those 6 main courses. We had, Calamari Fritta Salsa Verde, Pork & Fennel Meatballs, Chicken Cacciatore, Braised lamb on risotto Milanese, sea salt and rosemary roasted potatoes and Orzo Puttanesca. This was no ordinary Italian feast. Each dish was fairly unusual, this was the sort of stuff you'd struggle to find in most Italian restaurants. If the Grove decided to dish up pedestrian 'run of the mill' food, it would've been a mistake. Can you imagine if they'd served Italian food you'd find in such places as Bella Italia? Don't get me started on Bella Italia, one word 'crap' but that's another story. I love Italian food, and I love a plate of pasta. Cooked well, it's something quite special. Spaghetti with a simple tomato, caper and basil sauce is a personal favourite, but when I want that I'd head down to Padrino for example. It proved to me the Grove had really given this menu some thought. They'd gone out on a limb and created an unusual mix of dishes. That speaks volumes in my book.
I'm not gonna run through each dish in detail, it would take far too long. I'm hoping you can judge for yourselves, from my tone so far, I liked it! so let's keep things simple, I'll pick one stand out dish as my favourite. That's one dish out of six. Oh, sod it, forget that, I'll pick two! The meatballs were a marvel. Pork and fennel were combined to make a truly amazing meatball. Served in a rich sauce, made with the legendary San Marzano tomato, I could've just eaten a plate of these alone with a glass of red! The lamb too. It just fell apart, forget a knife and fork, a spoon would've sufficed. Combined with the risotto Milanese, it was true comfort food. The rest of the dishes were great, but those two were really up my alley! If I had to be critical, we didn't need the potatoes. I'm really struggling to find something to criticise here, but it was a potato too far. Saying that though, I'd have only moaned if didn't have enough food! To finish this Italian 'festa' a duo of Italian cheese appeared; Dolcelatte and Parmigiana. Lovely to nibble whilst sipping a glass of red.
Why have I left it this long to get back to the Grove? I really don't know, I should've got back in there months ago. And why have I left it so long to give one of their themed nights a go? Again, I've no idea, I should've done this far sooner. Shame on me! The good people at the Grove clearly have a passion. They have a passion for good food, cooked with love and care. They don't want us to eat crap. They want us to enjoy hearty, no nonsense home cooking, and in the case of this Italian night 'like mama used to cook'. They nailed it. it was unusual but in a bloody good way. I ate Italian food that night which I've never had anywhere else. I will be returning soon, I need to get stuck in to the main menu, or one of their wonderful sounding burgers. Yeah, Thursday night is burger night at the Grove, I've gotta get involved with some of that! That reminds me, I must resurrect battle of the burgers, I'm not finished with that by a long shot!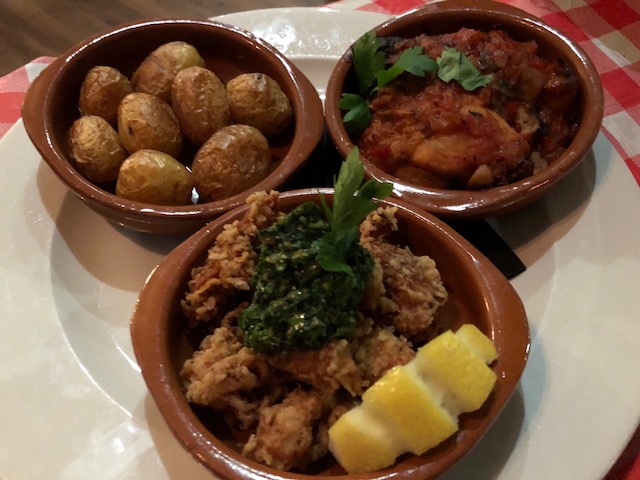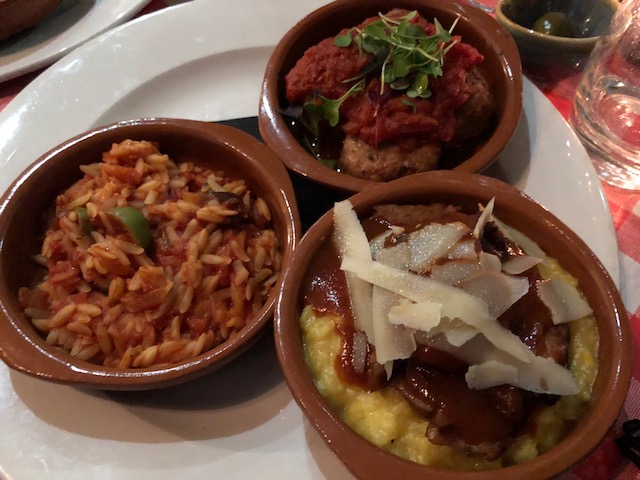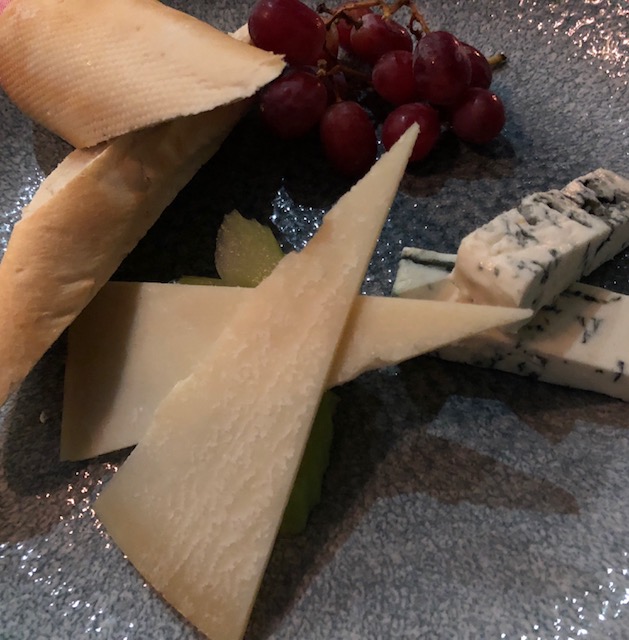 ---
ADD A COMMENT
Note: If comment section is not showing please log in to Facebook in another browser tab and refresh.
Related Items