Your New Health, Nutrition & Wellness Guru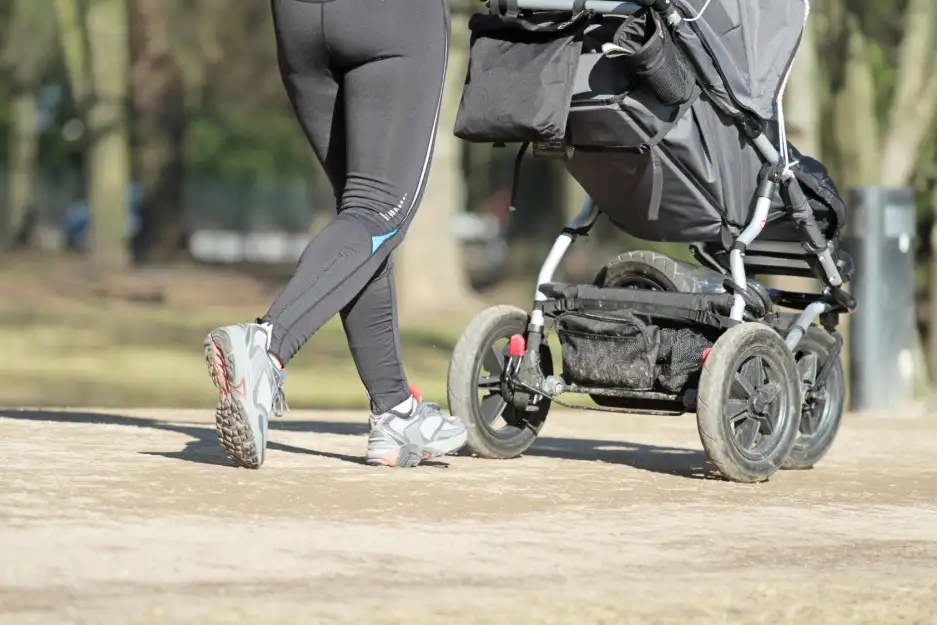 I'm so excited to be joining the fantastic team of writers here at LeighOnSea.com as your Health, Nutrition & Wellness Fitmum.
For my first blog I thought I'd give you a little bit about me and my background.
I am a new mum of a lovely 9month old baby girl Silva and I also run my own fitness company Reward Fitness providing fitness for women by women.
I absolutely love my job as I get to do something I love everyday, and I hope I inspire people to get fit, healthy and have fun at the same time. But I'm not gonna lie it's not always easy and especially with a new baby. I'm really fortunate she's a good baby (although is now crawling) but I always feel I'm failing at something. I'm either not getting all my admin done, the house is a mess or I'm not spending enough time playing with Silva. Why do we put so much pressure on ourselves? I feel as I mainly work from home I shouldn't get childcare but am starting to feel that I need to, even if it's just 1 or 2 afternoons a week to catch up on everything that needs doing. It'll give me some time to myself and I know it will be good for her to to mix with other babies, people etc but I can't help but feel a bit guilty. I honestly don't know how Mum's who go to work 9-5pm 5 days a week do it.
I suppose I've been quite lucky I've been inspired by my Mum. She is a dance teacher, has her own business and always supported me and my sister while still being a stay at home Mum to do the things like take us to school etc so had the best of both worlds. She does a job she loves and always encouraged me to do something I enjoyed and can make a living from. I have had normal jobs in the past but I love working for myself, my time, my choices and especially with having a baby it fits in so well with my life.
I have danced all my life at my Mum's school Emery Stage School and at 16 went to full time theatre school at Italia Conti Academy of Theatre Arts in London. I danced, sang and acted everyday and rubbed shoulders with some now very famous people. I loved college. Then you graduate and get into the real world of a dancer and it's a lot harder. It's a dog eat dog world. It's more who you know and what you look like than how talented you are, and I was never as skinny as all the other girls. I've always been athletic. Back then I thought I was fat. Now post pregnancy, I'd give anything to look like that again. I worked professionally for 2 years across the UK and the world before landing a job with Cirque Du Soleil (I was very flexible). I was due to fly to Singapore for rehearsals and got a part time job in a bar to get some extra money when I had an accident. A really stupid accident carrying something too heavy, injured my back and couldn't go. I didn't know what to do. What was I gonna do for work now? All I knew was dance.
I heard a radio ad for a Government funded fitness course so I thought I'd apply. I did GCSE PE at school. I got offered a place for a Level 2 Gym Instructor course then started working at David Lloyd in Gidea Park. That was 7 years ago now. I then did further training, became a Personal Trainer, Studio Co-ordinator and then a Master Trainer for David Lloyd HQ & Reebok as well as a Bokwa Education Specialist Trainer. I have presented at some the biggest fitness conventions in the UK, worldwide and presented on Channel 4's Sunday Brunch and last year taught a Stiletto class on our one and only TOWIE for International Women's Day.
I now run successful classes and events across Essex, mainly Clubbercise and Pramtastic, work with a fantastic team of instructors and have a lovely bunch of participants. I help new mums recover from birth safely and work with them to get back in shape and am looking forward to bringing you some health and nutrition advice, recipes and hot topics in my upcoming blogs.
Feel free to send me your questions or topics to info@rewardfitness.co.uk
Dannielle #fitmumleigh
www.rewardfitness.co.uk
---
ADD A COMMENT
Note: If comment section is not showing please log in to Facebook in another browser tab and refresh.
Related Items