LOS interviews local singer songwriter Glenn Godfrey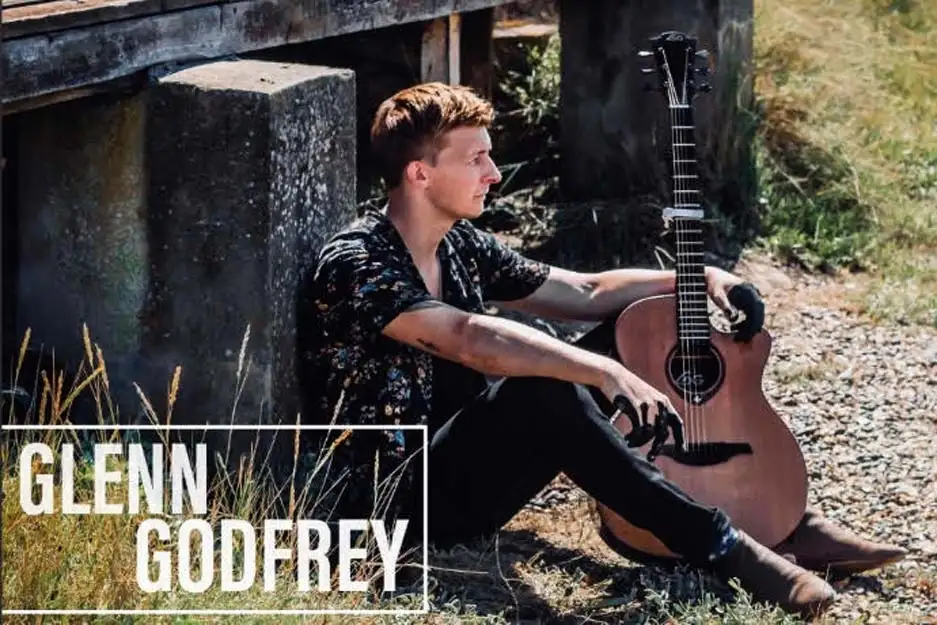 Tell us a little bit about yourself:
Well firstly let me start by saying thank you for this interview, it's a pleasure to be speaking with you!
My name is Glenn Godfrey, I am a Singer/Songwriter and have been doing music since I can remember but I would say 4/5 years as an actual serious career. 2 of these years were unfortunately a recovery stage, due to a throat condition that stopped me from being able to sing at all. During that recovery time I focused on learning to play guitar and since healed I have been working triple as hard to make up for any lost time! I have been lucky enough to have had the privilege of performing alongside some great artists such as, Tom Odell, Professor Green, Devlin, Mark Ronson and The Fratellis and in 2019 I opened up an acoustic stage for a music festival, which was amazing! I also recently made it to the Semi-Finals of a songwriting competition held by local group SoSlam. My latest song titled; YOU, has now over 54K+ streams!
What inspired you to write your new EP?
I was inspired by many things to make an EP, as I have always just recorded singles and released them. I'm glad I've waited until now to do an EP however, purley because I feel you grow and find yourself as an artist the more songs you write. I've used the EP as a way to release songs that have been weighing on my heart from past events in the last few years and tried to let this emotion shine through, without holding anything back. The second reason to do an EP is because I lost my Dad suddenly to an unknown heart condition 4 years ago this year with each year not feeling like it's easier to deal with. I haven't really opened up about it before and he always wanted me to do an album when he was here. Due to the COVID pandemic, I decided to release my EP track by Track and it felt only right that the first song to be released was about him, titled "I WISH", due out on 30-09- 2020.
You have worked with all the top names in the music industry. Do you have any stories you can share with us?
All I can say is that the musicians that I have met and performed alongside have always been so friendly and humble, for instance, meeting Devlin for the first time backstage, he asked when I was due to play so he could watch and was asking for information about how long I've been doing music. I wasn't expecting any interest given to me, as to him I wasn't anyone. While backstage with these artists they are all such a laugh and raising a glass or two was done with ease! ;)
When you fancy a pint where do you go in Leigh?
This is an easy one because it's got to be The Peterboat! Especially if the Leigh Folk Fest is on and the sun is shining!
Where is the best place you have played?
The best place I have played would be "Brownstock Festival", which unfortunately is not running anymore. It was such a great festival and I'll never forget the people screaming the words to my songs back to me and then waiting to meet me when I'd finished my set. Was very surreal and something I'll cherish forever!
Where is the best place to find your music (facebook etc)?
The best place to find my music would be Spotify, Apple Music and any other streaming platform you can think of. My social media or website are the best to hear about new releases and news about current projects and live performances. Which are:
www.facebook.com/glenngodfreyofficial
www.instagram.com/glenngodfreyofficial
www.glenngodfreyofficial.com
---
ADD A COMMENT
Note: If comment section is not showing please log in to Facebook in another browser tab and refresh.
Related Items