Ancient chest of 'white witch' goes on display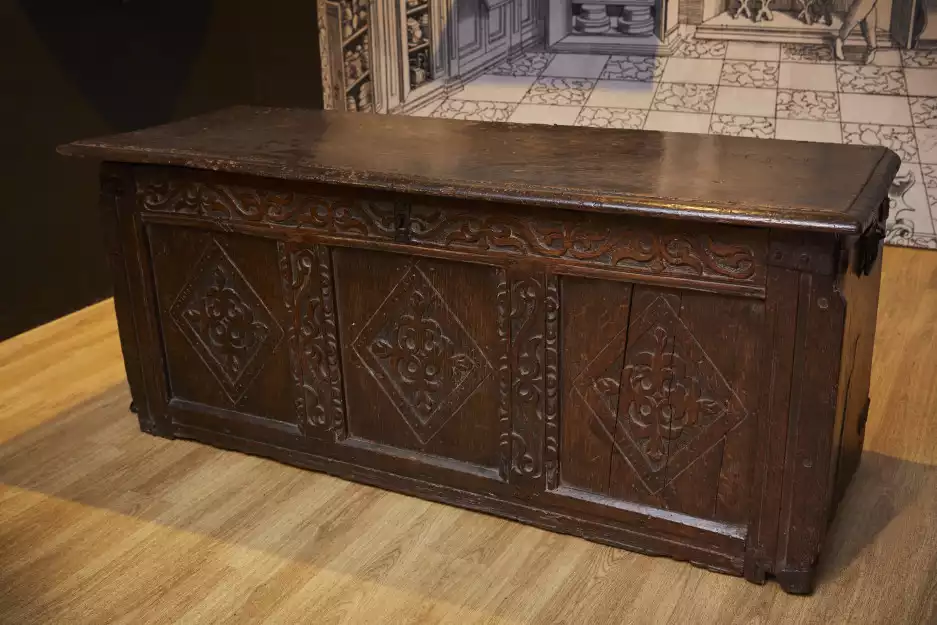 Mysterious chest once belonging to Hadleigh's infamous 'white witch' goes on display for limited time only
'Wunderkammer: Southend's Cabinet of Curiosity' has been intriguing visitors of all ages since opening last October at Southend Central Museum.
The exhibition celebrates humanity's timeless desire to collect and view curiosities featuring an eclectic mix of objects from the museum's collections that are rarely on display to the public.
One of the latest mysterious items to be exhibited is the original chest once belonging to Cunning Murrell (c. 1781 - 1860), an infamous white witch known for his herbal remedies, healing abilities, psychic powers, and casting and breaking spells.
Born in Rochford around 1781, Murrell eventually relocated to Hadleigh with his family where he was active until his death in 1860. His chest was then buried containing his books and notes but was later recovered and is now on display for all to see at Southend Central Museum.
Cllr Carole Mulroney, Cabinet Member for Environment, Culture, Tourism and Planning, said: "The exhibition is a rare opportunity for visitors to view stunning artefacts that have never been presented to the public until now and Murrell's mysterious chest is a fabulous addition that has to be seen in person and will only be on display for a limited time."
Whilst this immersive exhibition will provide fun and engagement for our younger visitors, it will also consider a more critical view of the history of collecting. The exhibition acknowledges and explores the impact of colonialism and instances of exoticism, providing an introspective look at museums and their collections.
Wunderkammer features an eclectic mix of objects from the museum's collections including uranium glassware and a full-length replica of the Bayeux Tapestry.
Wunderkammer: Southend's Cabinet of Curiosity is on display at Southend Central Museum, Victoria Avenue until Sunday 2 October 2022. Opening hours are 11am to 5pm, Wednesday to Sunday.
Visit www.southendmuseums.co.uk/ for more information.
---
ADD A COMMENT
Note: If comment section is not showing please log in to Facebook in another browser tab and refresh.
Related Items