Rochford Beer Festival….Steeped in Tradition!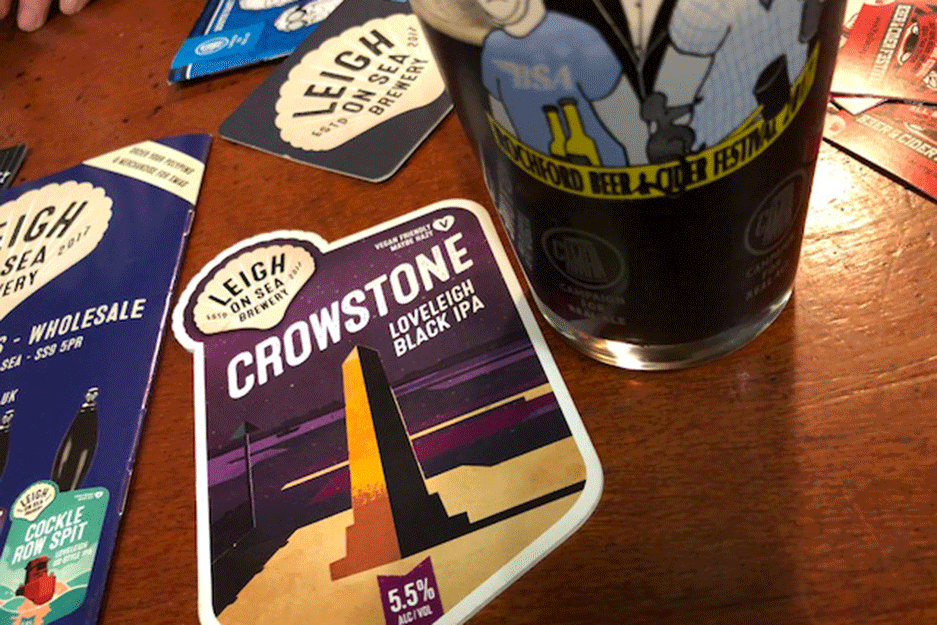 Family Traditions, we all have them, right? Lou and I certainly do. Take Royal Ascot for example. Every year we chuck on our glad rags and watch the ponies. We don't actually go to Ascot, forget that! Been there done that, it's far too busy; and they don't call it 'Chavscot' for nothing! I'm only going again when Queenie invites me. Nah, we load up our paddy power account, crack open a bottle of champers, sit in the garden with the iPad and watch the racing from our very own enclosure! The Grand National too! It's our tradition to make a whole day of this one! Over breakfast we study the form, and read the racing post from cover to cover. After a rather boozy lunch, a visit to the bookies is in order to place our bets. Then, all back to ours for Champagne and the race! Oh, but my favourite tradition in our household is Last Night of The Proms! Pomp and ceremony! We deck the lounge with Union Jack bunting, don hats, and wave flags. Drinking nothing other than English fizz, our lounge for one night only becomes the Royal Albert Hall. Strangely, that's the only night of the year my surround sound system isn't loud enough; why can't it go to 11! However, there is one tradition in my household which lasts for a whole week, not just a few hours. We've been doing this for 20 years at least, and has been handed down from generation to generation; what can this be? The annual pilgrimage to the Rochford Beer Festival.
Yep, once a year, the freight house in Rochford becomes a beer hall. It's got to be the largest beer festival in the area; you'd need days here to sample all the ales and ciders on offer. Every year I give it my best shot to try as many different beers as possible, but I fail miserably, I barely scratch the surface. For us, this annual tradition nearly always starts on a Wednesday. It's such a big deal, Lou takes time of work to volunteer! Yep, she works behind the bar filling the glasses of thirsty festival goers. It has obvious benefits when your wife is pulling pints behind the bar. I never have to wait long to get served! Lou's sister also gets involved, and the two blonde beer siblings make quite a formidable team. Treat them nicely and they'll be your friend. But piss them off and you'll regret it. Remember that classic Peggy Mitchel line? 'Get out of my pub!!' You get what I mean!
Another great thing about the fest is the clientele. The same old faces seem to appear out of the woodwork every year. Old school friends and other long-lost acquaintances, I've no idea where the hell they go for the other 11 months, but on que they answer the call of the fest. The place gets packed, and I mean packed, but you'll never see any trouble. Arrive here after 6.30 on a Friday and it's already heaving and often 1 in 1 out. But, even with a packed venue, and the odd elbow nudge in the ribs, everyone takes it in good humour; it's all part of the fun. It attracts all ages too. Yes, you get the older chaps who take their beer incredibly Seriously, tasting the brew like it's a fine and rare Bordeaux. But the fest attracts a younger and dare I say more 'hipster' crowd too!
It's time to get critical, and I'm not going to hold back. The food is shit. Sorry, but it is. If a mystery meat burger, drab hot dog or greasy chip is your thing then you're well catered for; but that's not my idea of good beer food. Last week I was lucky enough to be invited to a private event hosted by the Brisket Tin. These guys serve up smoked, low and slow roasted meats; it's good, very good. I would urge the organisers of the beer fest to let these guys have a little pop up next year, it would be awesome, it's the sort of food beer needs. It would also keep people in the fest, buying beer for longer; perfect commercial sense surely? They've got one thing right on the food front though. Well it's more of a snack really. Every year The Pipers Crisp man sets up a tasting area, and he does very well. On a long table he keeps bowls of gourmet crisps topped up encouraging addicts like myself to have a taste. I just couldn't resist, It was like a crisp buffet! I spent a lot of time here, working my way along the different and unusual flavours. To put it simply, they were very good. Clearly, I'm not the only one, as It's not uncommon to see people leave the fest laden down with large bags of these crisps. It's a pretty poor show if the best food on offer is a crisp! so we did what most people do on the other side of a few bevvies; head the curry house!
After a few pints of the weird and the wonderful we headed to the Taste of Raj near Rochford Square. The place was packed with tipsy festival revellers, in need of sustenance. The food here is perfect. We had poppadum's coming out of our ears to start, followed by curries perfect for our pissed state of mind. Oh, and they serve 'King Cobra' here too! We all know Cobra, that pretty standard lager which seems to go so well with a Vindaloo on a Friday night. Well for the more discerning piss head, a stronger more flavourful Cobra is on offer. At £10 a bottle it aint cheap, but have one to share on the table, and its just like having the perfect wine for your curry! Because, contrary to belief, and I know I will annoy my wine friends, wine does not go with curry. Its beer all the way.
But back to the fest, and a more serious note, all the beers are judged, and a winning brew is crowned. Below are the top three winners:
3rd – 'SS9' from Leigh on Sea Brewery
2nd – Genesis Pale Ale from Fable Brewery
1st – 'Crowstone' from Leigh on Sea Brewery
Look at that people, two beers from our very own Leigh on Sea brewery! And I can vouch, the 'Crowstone' is a cracker! A black IPA, its pretty strong at 5.5%, but perfect for the colder weather. Imagine settling down in a cosy local pub, in front of the fire, sipping on this rich, dark and hearty brew, life doesn't get much better!
Well there you go, I just wanted to share with you some of the strange, and rather wonderful traditions in my family. If you've never been to the Rochford Beer Festival you'll have to wait till next year now, but I would encourage you to give it a go, it really is a blinding night! Oh, and just to note, if you wanna try some of the award winning Leigh on Sea Brewery beers, you'll find them in a few pubs around leigh and Westcliff. To keep a track, just do as I do, keep an eye on their Facebook and Twitter pages for regular updates. Even better though, opening on Friday, you can actually visit the brewery and have a few pints from their very own tap room. Located on Progress Road, that's soon to be one of my new favourite places!
---
ADD A COMMENT
Related Items
---