The Foodie Bucket List – Sweetings London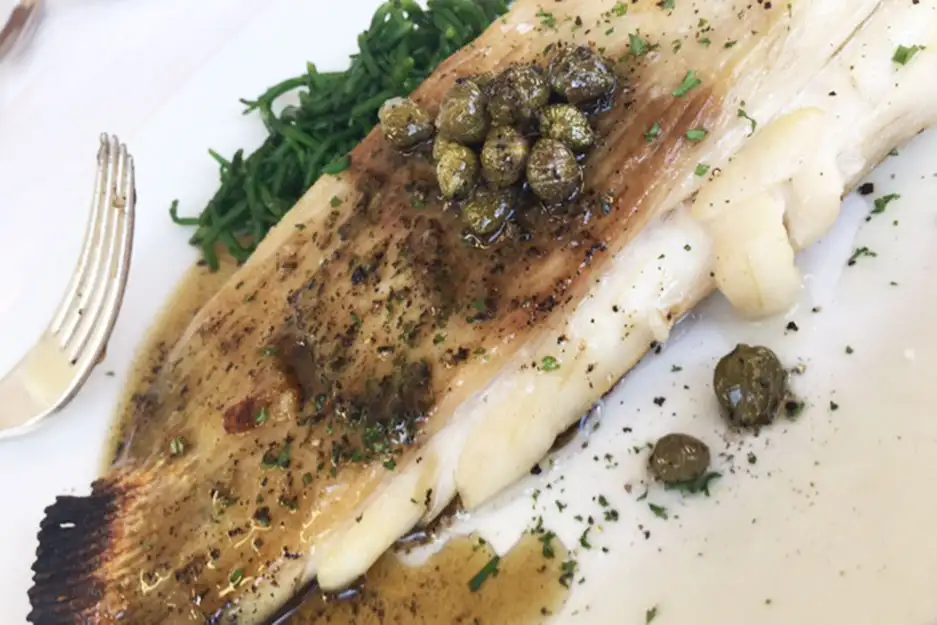 We've all got a bucket list, right? All those must do things before you pop your clogs. Swim with dolphins, wing walk, fly in a hot air balloon, and all those sorts of things. Yes, I do have a bucket list but an alternative one. It's a foodie bucket list. It's an ever-growing list of food I must eat; things like Abalone or black truffles from Périgord, but also foodie destinations. Before I die I need to visit San Sebastian for its tapas, or Marseille for the ultimate Bouillabaisse, or what about a chicken Kiev in erm Kiev? Maybe not! There's loads of restaurants I need to visit too. I need to go to Le Tour D'argent in Paris for Canard a la Presse. La Tupina in Bordeaux serve up the ultimate steak with duck fat fried potatoes all cooked on an open fire! Noma in Copenhagen is a must! Rene Redzepi is creating food not seen anywhere else on the planet!
But let's not forget our own fair shores. Do you know I've never been to one of the Roux's restaurants? Yeah, call myself a foodie, but I've never dined in a restaurant run by the most influential gastronomic family in the world. Well, all that is going to change this weekend. Yep, Lou and I are off to the legendary three Michelin starred Waterside Inn. Non-other than Alain Roux will be knocking up a bit of dinner for us. This my friends is a massive one to tick off the foodie bucket list. Fear not, I will be scribbling down my experience for you all to drool over! But back to that bucket list, what else is on there? A lot to be precise and not all fancy Michelin starred restaurants, oh no. I wanna eat kebabs at the Lahore kebab house in Whitechapel. Or how about pie, mash and eels at Manze's in London, and I've just gotta get my arse down to Brick Lane on a Sunday and get stuck in to a rib meat roll from the legendary 'Rib Man'.
There's been somewhere on my hit list for years. I work in London, and for the past 8 years I've wandered past this place more often than I can remember. Every time, I press my nose up against the window, and admire the seafood display in the window, not to mention the bucket of chilled crisp white wine and champagne. Anthony Bourdain, who is absolutely legendary, and one of my favourite food writers, visited this restaurant a couple of years ago. He was filming over here, and Fergus Henderson, owner of another awesome restaurant, took Bourdain for lunch here. After I saw that episode that was it, I HAD to get in there. So where am I talking about? Sweetings in London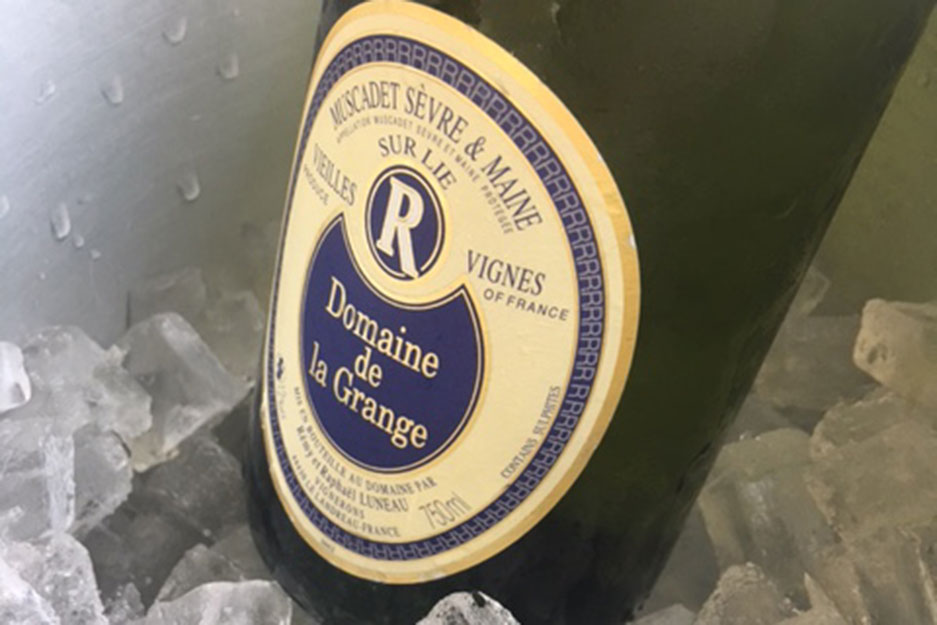 The main reason I have never managed to get in here is down to their opening times; Monday to Friday, lunch only. So, there was no chance of me popping in for a lazy boozy lunch at the weekend. I would have to take a day off specifically to visit this place. Last week, Lou and I had Friday off, so we decided to go 'up town' and have lunch in Sweetings. Oh, and they don't take reservations either. So, we needed to be there at opening time to secure our spot.We arrived at 12.15pm and it was already filling up fast. This restaurant has been in existence for over 100 years, and I doubt much has changed. Black and white tiled floors, pictures of bygone years hang from the wall, simple wooden table and chairs, and a bar to sit at! I love eating at a bar, it's just seems more sociable and relaxed. Added to which you naturally interact with the waiting staff in a more informal manner. So, you guessed it, we sat at the bar. This is a fish restaurant, there is no meat, or even a vegetarian option. Its fish all the way, and why not, it's what they do best. So, if you don't eat fish, stay away this place aint for you. The menu is not a menu either! Oh no, in keeping with their historical past, they call it a 'Bill of Fare'. A drink to start? Of course! There's one drink you must have at Sweetings, one that they are almost famous for, a Black Velvet. That's Guinness and Champagne. But not served in a flute. No, this is Sweetings! They serve this in a small silver tankard. So, with tankard in hand we perused the 'Bill of Fare'.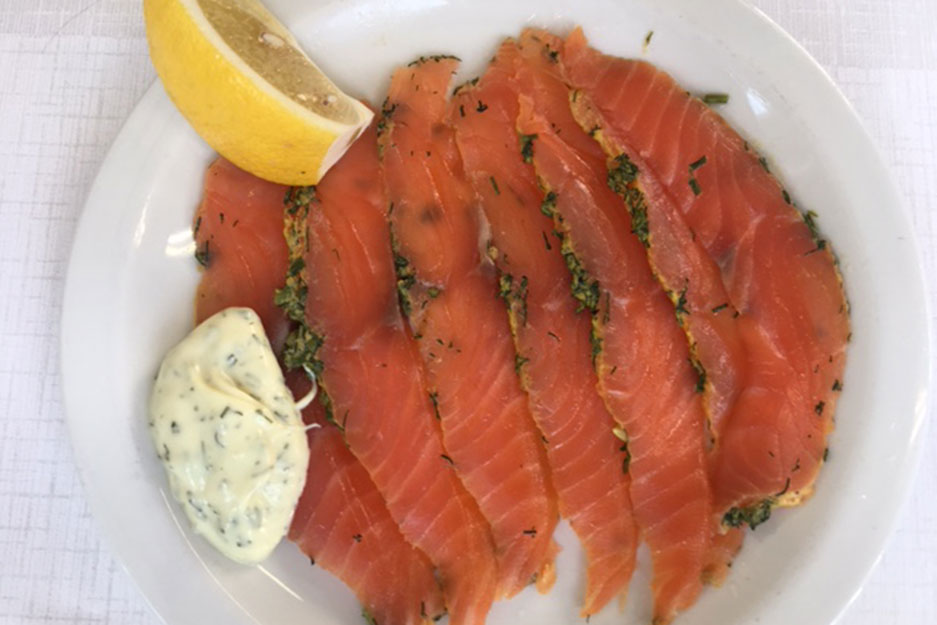 As I said, its fish fish fish and more fish here, but I had an inkling this is gonna be some of the best fish I'm ever going to eat. I'm a fan of eels. Some people can't stand the thought of eating one of those slippery little buggers, but I love em. Jellied, stewed or in a Chinese stir-fry, they can't be beaten. Sweetings serve up smoked eel, well, I just had to try that. Presented on a clean white plate, fillets of smoky eel with lemon and horseradish really hit the spot. The homemade Gravadlax for Lou. As with the eel, just slices of glorious gravadlax on a simple white plate, with a dill and herb sauce. This food is simple, but as it should be. Not messed around with, just good food on a plate! A good old classic for me to follow; skate with black butter. Again, no messing, a thick piece of middle skate, grilled and served with a rich black butter and caper sauce. You really don't get more classic than this folks. Fish Pie for Lou. Yep a Sweetings staple, this fish pie was packed full of smoked and fresh fish. With its crunchy topping over creamy mash, this was comfort food at its best.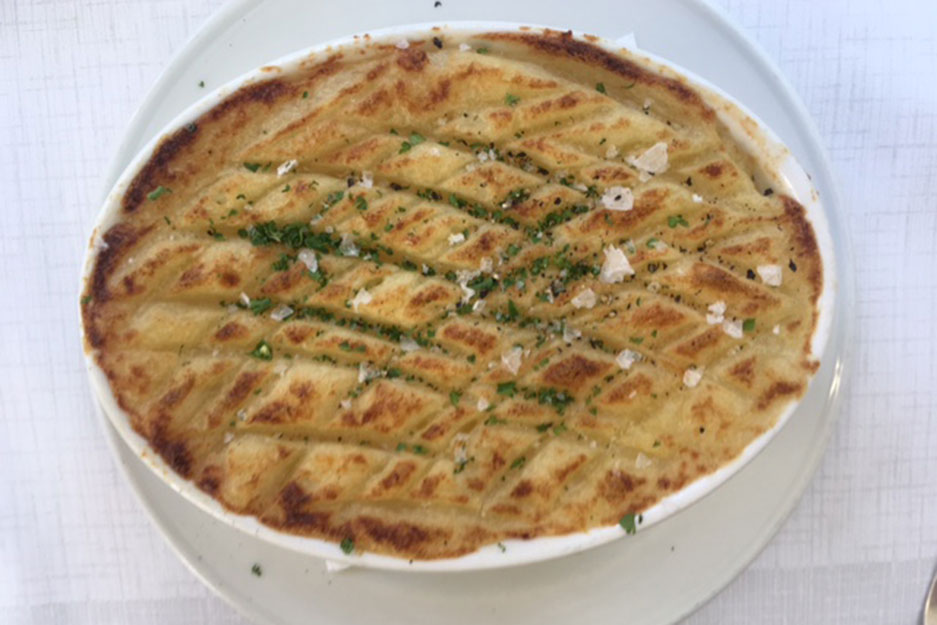 Going back to one of my foodie icons, Anthony Bourdain. When he visited Sweetings, he commented 'its like being back at boarding school'. And I can see why, just look at the homemade puddings on offer; everyone straight out of an old English cook book. Steamed jam sponge, fruit crumble and steamed syrup pudding to name just a few. These just reminded me of my school dinners!
I'm going back to Sweetings, definitely. I don't know when, but I'm certainly going to make the effort. This is the sort of restaurant I long to stumble across locally, but rarely find it. Yes, it's all fish, and I love fish, so straight away it's a big thumbs up. But it's also the no nonsense attitude of the whole place, from the menu to the waiting staff, its direct and straight to the point. As you can imagine, being in the City it is frequented by mainly suits and city bankers. I don't blame them? If I worked within a few minutes' walk of this amazing place, you wouldn't get me out of here. I can honestly say, this has got to be one of the finest seafood restaurants I've been to in a very long time. To sum up Sweetings is easy? The freshest of fish just simply cooked, that's it, you don't need anymore, why would you?
Sweetings can be found at:
39 Queen Victoria St, London EC4N 4SF
www.sweetingsrestaurant.co.uk
---
ADD A COMMENT
Note: If comment section is not showing please log in to Facebook in another browser tab and refresh.
Related Items