Taco Ria Review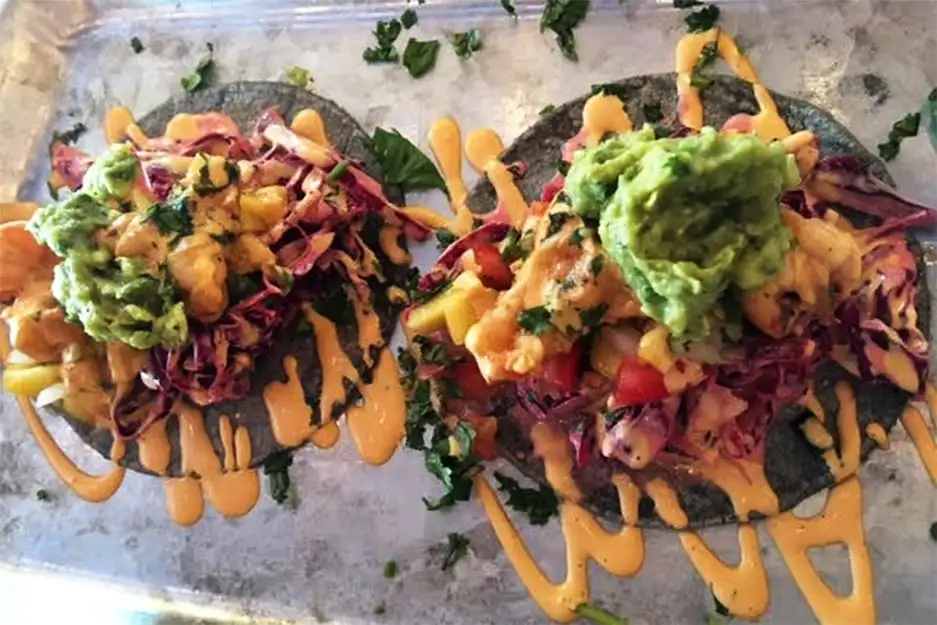 There I was the other night, having a thumb through Facebook. Amongst all the junk posts and those nonsense motivational quotes, one post grabbed my attention; it read 'let's Day drink and eat taco's!' Sounds like my kinda day! But then that got me thinking about Taco's and Mexican food, we don't have any Mexican food joints round these parts do we? Well, ok there's Pancho's but is that really Mexican?? In a word, No! If you want a night out drinking crap margarita's, whilst wearing a sombrero and eating what can only be loosely described as Mexican food then go for it. But that ain't real Mexican!
That following week it seemed everywhere I looked I saw Mexican food. It was literally around every corner. On Jamie's food tube, he cooked prawn taco's. At work in London, I passed the Flying Burrito Brothers, Wahaca, Free Bird Burrito's, La Bodega Negra. Mexican was every where. And this was all pretty tasty looking Mexican grub. Why have I never got involved with this before? That was it, I needed to get a piece of the action! But not in London; where can I find it locally? Then I found it, like a vision it was there; Taco Ria had opened in Southend! They must have known foodie Rich needed to 'Day drink and eat taco's'! let's get on it!
Taco ria describes itself as a tequila and taco bar. Tequila; bleurgh! I drank far too much tequila a few years a go. It seemed like fun at the time. Shot after shot, followed shot after shot. We even cracked a bottle open in the cab on the way home. That cabbie must have loved us. Singing that Tequila song, you know that one by the Champs, whilst passing a litre bottle round, and taking swigs straight from it. Yeah, I know, classy eh! Ever since then tequila has never really appealed. If I ever catch a whiff, or the smallest sip of the stuff I am transported right back to that Ill-fated night. So, no tequila for me today!
Taco Ria are where Prep Kitchen used to be. You may remember, that restaurant catering towards the health conscious and body builder types. Not sure why it shut down, but hey who cares we now have Southends very own taco joint. They've done a good job too. The place has been furnished and decorated in true Mexican fashion. The menu is simple and to the point. Just a few starters, tacos and tostadas. I, like a lot of you, had my first experience of Mexican food with an 'Old El Paso' taco kit. In that kit, you'd find a cellophane pack of crispy tacos, a sachet of what is apparently salsa, one of guacamole and another pack of dust. This dust is used to season your fried mince. I actually used to like these! Well, forget about those 'Old El Paso' dinner kits, as the taco's you'll eat at Taco Ria couldn't be further from that, these are proper Mexican taco's. For a start, they are soft flour taco's, almost like a small wrap. The accompanying guacamole is freshly homemade as is their zingy salsa. And the fillings these guys are putting in to their tacos are just so fresh and vibrant; my taste buds were alive and zinging!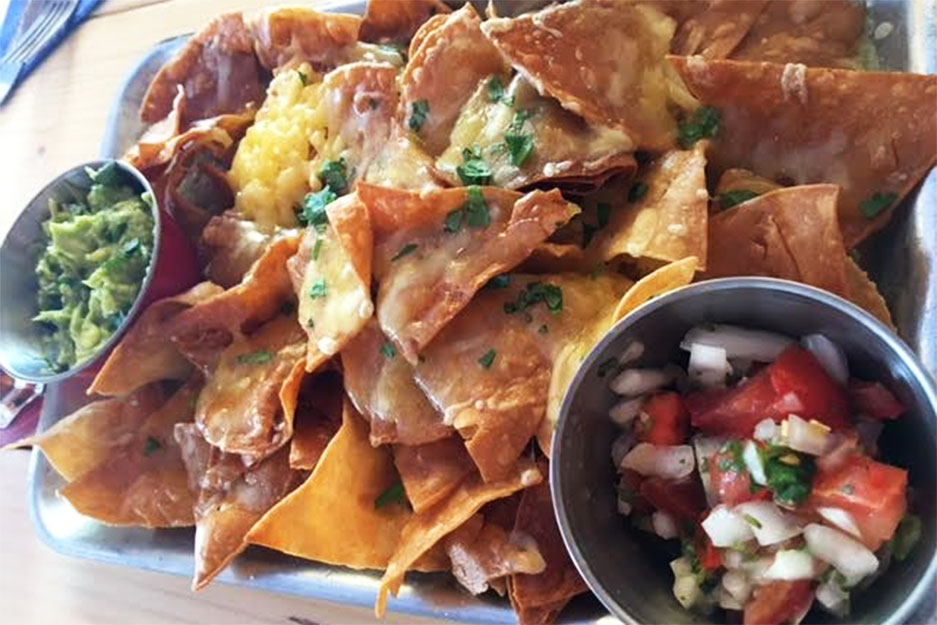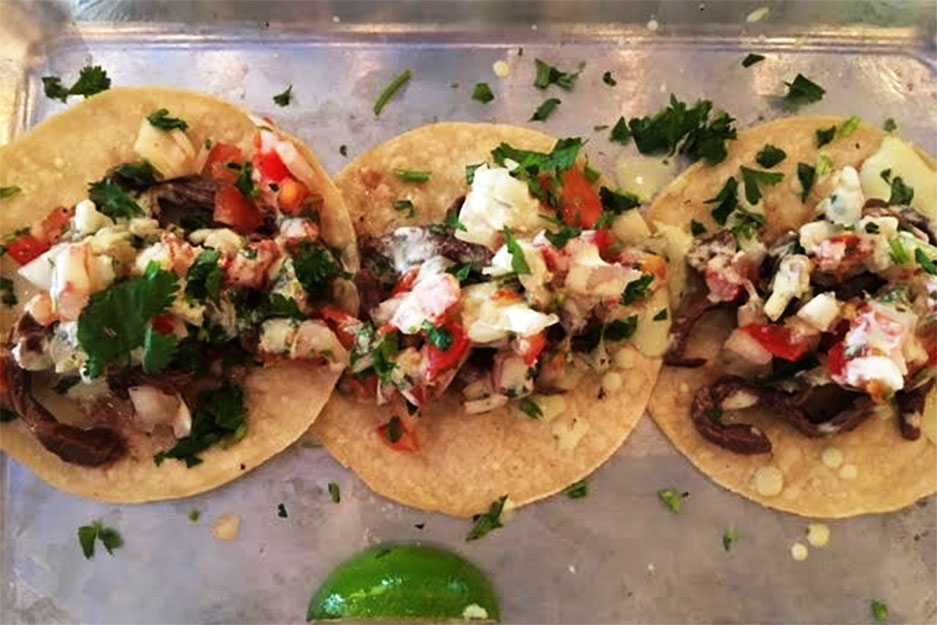 Taco Ria is all about social eating. There were 5 of us for lunch, which was great, as here you simply order a few dishes, and just tuck in; I love that. We all couldn't resist a plate of nachos to start. These nachos were not out of packet, they were homemade, fried up, crispy nachos's simply covered in cheesy goodness. Served with their glorious guacamole and 'Pico de Gallo'; a spicy salsa. What a great way to start our lunch, all diving in, chatting and drinking beer! We'd got off to a good start. To follow that, I wanted to try everything! And we didn't do a bad job. Out of the 5 different varieties on offer I managed to get a taste of 4 tacos! We had prawn, Baja fish, steak and slow cooked pork! Each served on a rustic metal tray, they looked fresh and vibrant, and tasted that way too! Theres no clean way of eating these, just pick it up, and shovel it down. You will get messy, but that's part of the fun, right? We gave a tostada a go. These are small fried tortilla's. Each one topped with a prawn, pico de gallo, guacamole and crema Mexicana (a kind of soured cream, mayonnaise sauce thingy). As with the larger taco's these were uber fresh, and exciting to eat. Taco's are perfect beer food I'm sure we'll all agree? So, what did we drink? It had to be Mexican beer, but not Sol or Corona. We had 'Day of The Dead IPA'! A pretty good Mexican craft beer. Lou had one of the largest Mojito's I think Ive ever seen, and it was damn good! After all those Taco's we even managed to snaffle away a bowl of Churro's. Dipped in chocolate sauce these were sweet delicious! Now, I started off this review by declaring my dislike towards tequila. So, what did we finish with; a bloody shot of tequila! Things haven't changed, it was horrible!! Sensing my dislike (you just had to look at my face, really!) the very helpful waiting staff presented our table with another shot of tequila! Are they taking the piss! However, this was a tequila liqueur. Imagine a tequila version of Drambuie; I actually liked it! So full marks to the staff at Taco Ria, they've found me a tequila based drink I like!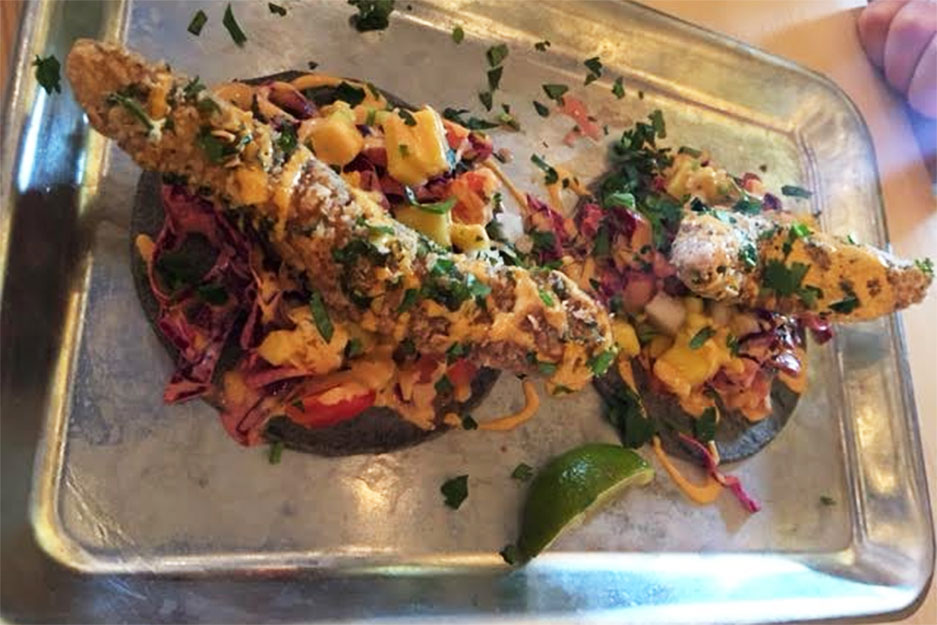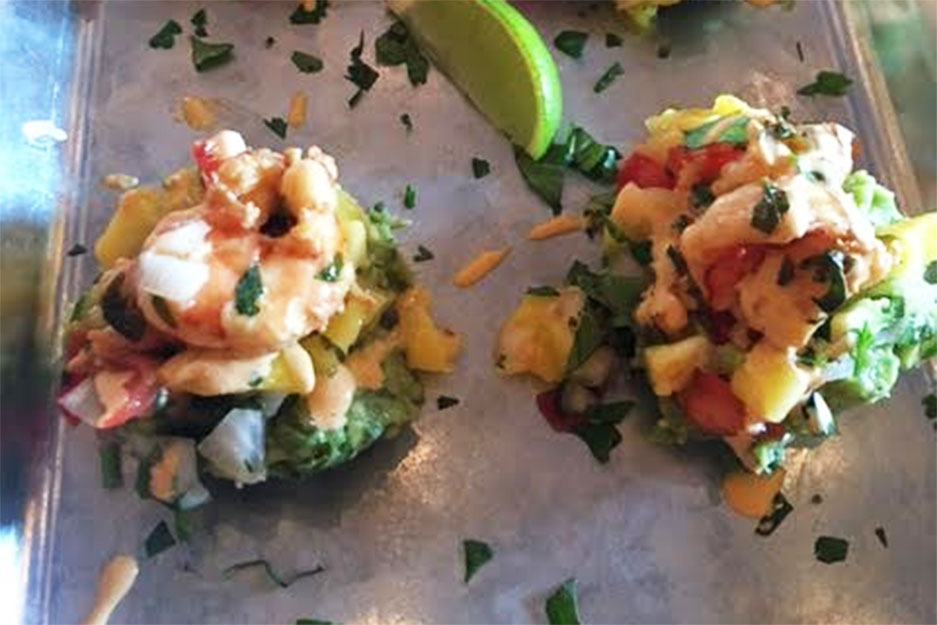 I like Taco Ria. They have bought something to southend which is different. If they'd opened a bar, serving up burgers or pizza's, I'm sure it would've been lovely, but not different. Taco Ria is like nothing else we have. It's somewhere to go with friends and enjoy some pretty unique grub. Some may argue the portions are a little small, but I like that, as eating here is a truly social event. It's a time for you to gather with friends and just get stuck in to some tasty Mexican grub. I guarantee, you won't find anything similar elsewhere. Oh, and not forgetting a bit of 'day drinking!' Well, you can night drink here too, they are open late!!!
---
ADD A COMMENT
Note: If comment section is not showing please log in to Facebook in another browser tab and refresh.
Related Items