The Market Place Beigel Bar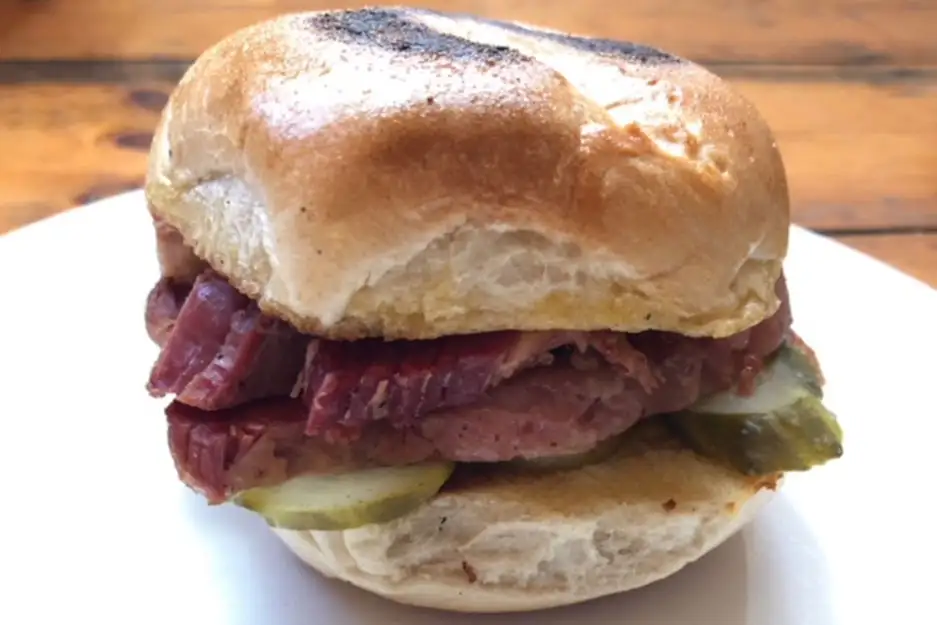 There are only two reasons to visit Brick Lane in my opinion; oh, ok maybe three. The shopping. No, not in those glorified charity shops they like to call 'Vintage' outlets. Maybe I'm missing the point, but I've never really seen the attraction. Walk in to one of these 'Hipster' second hand emporiums and it's the smell which hits you first; a musty, old smelly feet like aroma fills the place. It doesn't really encourage me to buy anything from a shop which smells a little funky! They proudly display second hand Converse and Vans which have clearly seen better days, and they still want £25 for them? I don't get it. Just save your money and grab yourself a brand new pair of Chuck Taylors next pay day. No, overpriced second hand 'vintage' apparel really aint my thang. However, there are some pretty cool clothing shops, selling brand new items on Brick Lane and the surrounding area.
But the food! Oh boy, some of the best food in the capital can be had around Brick Lane, and I'm not talking curry. Chez Elle's French bistro has got to be up there in my top 5 London restaurants. What about the street food which can be found in the old Truman brewery at the weekend. Head up on a Sunday, and the legendary 'Rib Man' serves up slow cooked ribs, with the meat shredded off the bone and served in a bun. With his world famous 'Holy F@$k' sauce, this really is a thing of beauty. But no visit to Brick Lane is complete with out a Bagel from the Brick Lane institution which is 'Beigel Bake'. A Jewish bagel shop, it's open 24 hrs and serves up the best salt beef bagels. Yep, these bagels never disappoint, for breakfast, lunch, dinner or a 2am snack, I will never tire of these. Often, Lou and I make a trip to Brick Lane simply to grab a few beers and a bagel. Its well worth your C2C train fare. So next time you're in Bangla town, forget those neon lit, row upon row, of curry houses, get involved in the real Brick Lane.
So where am I going with all this talk of Brick Lane? Well, we've now got a little piece of Brick Lane right on our doorstep. I often refer to this little part of Southend as the Shoreditch Quarter. Along the short passage way of Market Place, it's kinda got a 'Shoreditch'y' vibe. Its where my beloved Henry Burgers was born, and is still home to the edgy, street food inspired, Legend Deli. Oh boy, Legend Deli, not only are their burgers truly epic, here you can score THE best fried chicken anywhere. PLEASE, if you haven't been, you need to go; Chef Jay's chook leaves me speechless every time! However, there's now a new kid on the block. A place that grabbed my attention straight away; The Market Place Beigel Bar. I knew this was gonna be good; why? This little bar is the brain child of the good people at Legend Deli. People who share my passion for no nonsense, in ya face, good food. You won't find deconstructions, fancy foams and un-necessary garnish at legend deli, its somewhere you go for a real good honest chow down. So, if their new venture shadows the same concept as the mother ship, its certain to be the go to place for my bagel fix. Oh, by the way, is it Bagel or Beigel? Well, apparently Beigel is the traditional Jewish spelling, and Bagel is the American bastardised spelling. So from now on, lets all call them BEIGEL's!
Last Friday I was working from home, and as lunch time approached, my mind was wandering. I was hankering after some proper food. Normally I would just have a tuna salad, or some lean cold cuts; yep, I do have to eat healthy food sometimes! Its not all pies and burgers for this foodie! Anyway, after a little social media inspiration, it hit me, The Market Place Beigel Bar. YES, I can now get myself a Brick Lane classic locally. Unlike Beigel Bake on Brick Lane, at the Market Place they don't stop at the classic salt beef, mustard and pickles. They are knocking up all sorts of creations. How does the Korean Kimchi take your fancy, or even the Peanut Butter Jelly time for those with a little sweet tooth? But me? I'm a purist. I don't like classic's to be messed with. If it's a pizza, just cheese, tomato and basil is fine. Or a burger, let's keep it beef patty and cheese. So, the classic Brick Lane it had to be.
Here they do things a little different to Beigel Bake. The beigel is toasted and buttered, but everything else remains as they do back on Brick Lane. Oh, and you don't get the rather abrupt and sometimes rude ladies serving as you do in Beigel Bake! I suppose that's all part of the charm at Beigel Bake, the abuse! I once witnessed an American tourist ask for American mustard in his beigel. The lady serving, politely replied 'Fu@k off your in England!' And that's just how it is there, you don't answer back, you speak when you're spoken too, and you certainly don't ask for alternative mustard varieties. Thankfully, at the Market Place they are a little more polite!! Anyway, back to that butter. I'll be honest, when I saw butter going on my beigel I was a little dubious. They don't do that at my favourite Beigel Bake I thought? But, when I chomped in to this, it all made sense. That little layer of butter kept things beautifully, well, moist (sorry, moist, I hate that word, but how else can I describe this!) Lovely thick slices of salt beef, tangy pickles and hot mustard, this beigel killed my craving for Beigel Bake. If I closed my eyes, I could almost be standing on Brick Lane late at night after too many craft beers. Yep, this beigel really hit the spot.
I know I keep banging on about Beigel Bake on Brick Lane, but that's the standard I'm always looking for. It's the reference I will use when judging any other beigels forthwith. So, how did the Market Place stack up against the Brick Lane granddaddy? Very well indeed. It had all the components pretty much spot on. A generous amount of salt beef, complemented by pickles and mustard, it made my Friday working lunch a pleasure. Although the classic salt beef beigel is very close to my heart, I need to throw caution to the wind, be more adventurous and give some of their other creations a go. If they are up to the standard of the classic they will knock my socks off for sure. Well done Market Place, you've filled a foodie gap in our local area, with a little takeaway joint which will tempt me back time after time; good on ya!!
To read all of Rich's previous mouth watering reviews click here
---
ADD A COMMENT
Note: If comment section is not showing please log in to Facebook in another browser tab and refresh.
Related Items