The Terrace Southend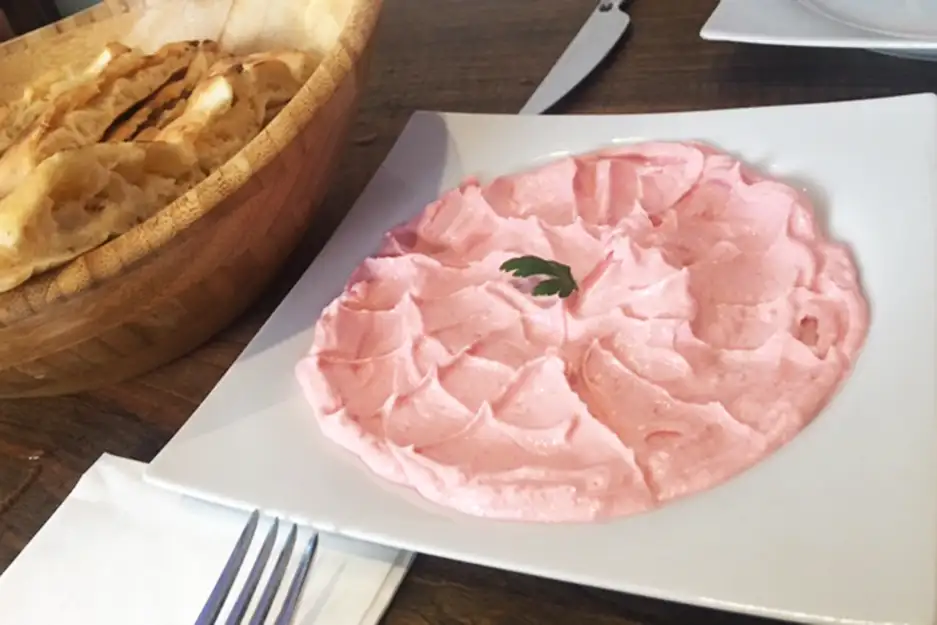 Oh boy, the memories of this place. It played such a big part in my life during the 90's. A night out in Southend wasn't complete without popping in here. After Tots or Mr Bee's, we would be drawn to this over lit, busy, and sometimes rowdy takeaway. A kebab is just what we needed after a night on the booze. Where am I talking about? Southends premier kebab establishment of course; Ali Baba's! For years the good people of Ali Baba's looked after drunken clubbers, by feeding them greasy kebabs and burgers. I always remember the service here being pretty much spot on. I mean, it can't be easy for the poor chaps serving to decipher exactly what a drunk, and rather senseless individual is trying to order at 2.30am. But they always managed it, and with apparent ease.
Those kebabs in the wee hours just seemed the best. Maybe it was the meat, maybe it was the chilli?? I don't know. However, there is one ingredient they'd always add, which I don't think I've found elsewhere since; greasy cabbage! Yeah, I know, sounds a bit weird, and far from appetising, but it was really good! I've tried to recreate this rather unusual cabbage accompaniment, and have got pretty close, but I can't get it spot on. I doubt I ever will. From what I remember, it was white cabbage, thinly sliced, seasoned, and tossed in olive oil; a kinda slaw I suppose. I encourage you, next time you find yourself in a kebab joint late at night, see if your friendly kebab Shoppe will knock some up. It works so well with your donner or kofte.
Even better though, do posh kebabs at home. I chuck these together all the time. Slow roast a shoulder of lamb either in the oven, or better still the BBQ. Have a go at a homemade chilli sauce. I always find a few roasted peppers and chilli's, maybe a little cumin, oil and vinegar, all bashed together makes a rather nice sauce. When ready, shred up the lamb, stuff it in a warm pitta, topped with that greasy cabbage, chilli sauce and some natural yoghurt. That my friends is a foodie rich posh kebab. Ok, a million miles away from those late night drunken affairs, but this is a kebab you could serve up to your mum, and not offend her!
But back to Ali Baba's. As I've said, those memories are both fond, and some not so fond. But I'm certain though, this was an integral part of making me the foodie I am today! In the early years of Lou and I dating, I would often treat her to a kebab after a night out. On those rare occasions I drove on a Saturday night, I would proudly park my XR3i outside Ali's, with the misconception people would look on enviously at my pride and joy. I'm pretty sure they were looking on thinking quite the opposite though! Not to mention my sound system! Yes, I would crank up my subwoofers thinking I was so cool. Complete knobhead more like! Gosh how embarrassing looking back now!
Ali's had stood the test of time. They were obviously doing something right, as up until just a few months ago, those same late night kebabs I enjoyed in the 90's could still be had. But sadly, not now. A few months back their doors shut for the very last time. Imagine my disappointment. This late night Southend institution was no more. They should've auctioned off all the old relics, they'd have made a fortune! A bit like when the Ivy in London went through a refurb a few years back. They auctioned off everything from door handles to door mats! Ok, maybe The Ivy is in a different league to Ali Baba's, but each have fond memories to their old regulars.
We can't dwell in the past, need to push on and look forward. What will we get in place of Ali's I wondered? Well, we now have 'The Terrace'. In place of that greasy takeaway joint, we now have a grown up, traditional Turkish restaurant; Naturally, I needed to get involved. On first impressions, it looked good. In stark contrast to the former takeaway, it has a well presented decking area to the front, and a rustic looking restaurant inside. Not a bad job I thought. The menu? Classic Turkish and nothing else! To start a creamy plate of Tarama and crispy Turkish bread. I just had to give the Sucuk Izgara a try. I'm a big fan of chorizo, and any spicy sausage for that matter, so I just knew this spicy grilled Turkish sausage wouldn't disappoint; and it didn't! It had to be kebabs for mains. Forget the old greasy doner kebabs I used to eat at Ali Baba's all those years ago, the kebabs served now are as authentic and traditional as you can get. My Lamb Beyti was quite special. Spiced minced lamb rolled in to a flat bread, chopped in to bite size pieces and served with a special sauce and natural yoghurt. Yes, this was a delicious dish, but man, that yoghurt! It was thick, rich and creamy; the kebab was a triumph! Lou's mixed kebab was a carnivore's dream. Her plate was packed full of lamb shish, chicken shish, Adana kebab, lamb and chicken doner. This was like no lamb doner I've ever tasted, you could actually identify meat for a start! It was a plate of meaty Turkish goodness!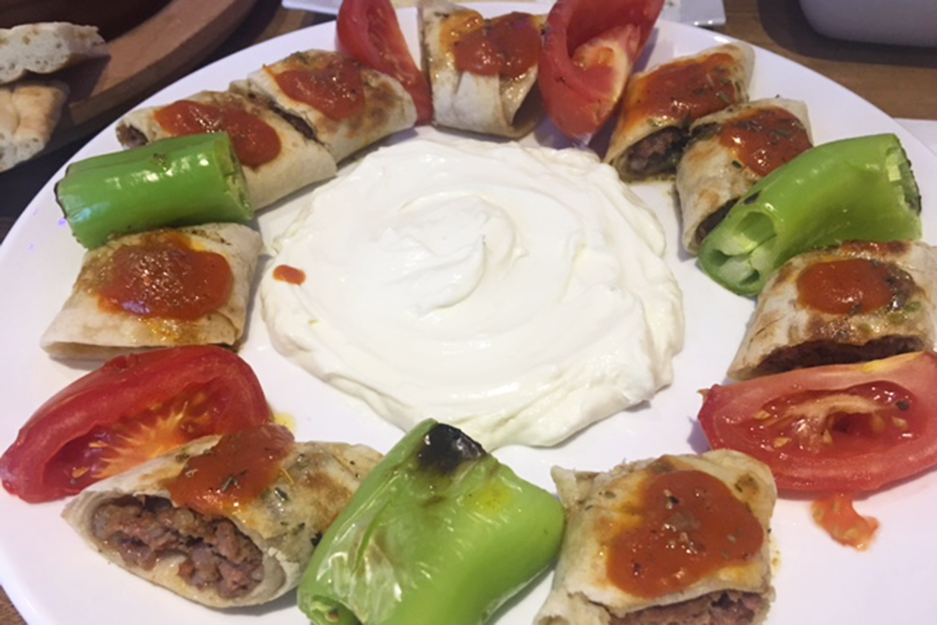 All that food was good, very good. But there's one dish we had to try. A dish which I don't think I've seen anywhere else locally. Classic Turkish Pide! Basically, Pide is the Turkish equivalent of pizza. It's a thin and crispy base topped with all manner of delights. We got stuck in to a minced meat Pide. Just minced meat, herbs and seasoned with spices. Our starters and Kebabs were awesome, but this Pide was next level. I would be quite happy coming to this restaurant, ordering an Efes beer and a Pide. I urge you, get yourself down to The Terrace for the Pide's alone, they are amazing!


The Terrace is a far cry from its former Ali Baba's self. When I saw that late night kebab joint had shut its doors there was an air of disappointment, after all I've so many memories, it's part of my history. But, I've grown up. My priorities have changed. No longer does a Saturday night consist of pre-loading on cheap alcohol in the Last Post then heading to Tots, followed by a greasy doner at 3am. I couldn't think of anything worse. These days, I'm more fine food, beer, wine and bed by midnight! So, it would seem Ali Baba's has grown up too. No more late night drunken debauchery, no more trying to jump the taxi queue, no more booze fuelled arguments outside, no more chips and burger sauce, no more discarded salad strewn across the floor, no more chilli sauce ruined shirts and shoes, no more broken stilettoes, things have changed. So yes, this place has grown up. It's now all about refined classic Turkish cuisine and a bottle of wine, much to my approval. Farewell Ali Baba's you served me well, but a big fond welcome to The Terrace, I look forward to a long and happy relationship!

The Terrace is located at 61 London Road, Southend and can be contacted on 01702 346 661

Read all of @ Foodie Rich's previous reviews right here
---
ADD A COMMENT
Note: If comment section is not showing please log in to Facebook in another browser tab and refresh.
Related Items