Cocktail of the month - English Rose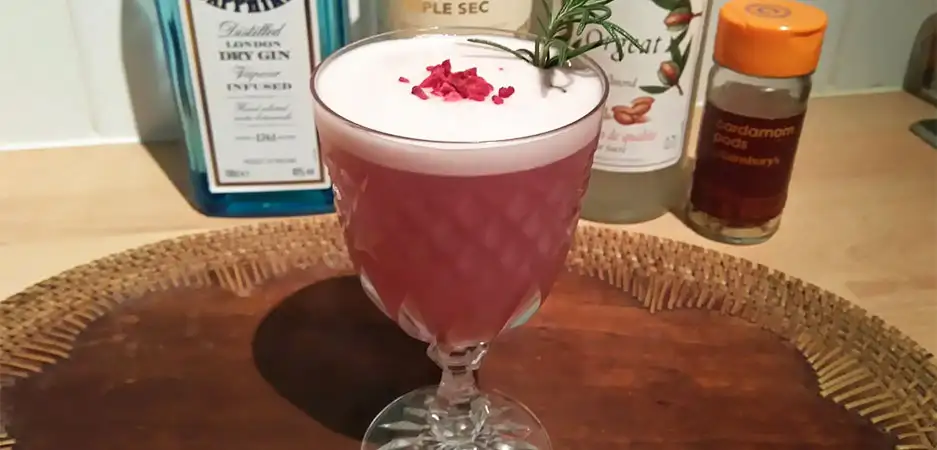 Cocktail of the month - ENGLISH ROSE
Mix one of these up for your love on Valentines Day and you're on to a winner! It's got delicate flavours of gin, almond and red grape with a bit of cardamom to spice things up!
The recipe for love:
30ml gin
20ml triple Sec
2 rosemary sprigs
4 cardamom pods
A dash of angostura bitters
Splash of orgeat (almond syrup)
2 lemon quarters
25ml red grape juice
25ml egg white
Garnish - freeze dried raspberries and rosemary
Add the cardamom, lemon, orgeat, bitters and rosemary to your shaker and bash with a muddler.
Add gin, triple sec, egg white and red grape juice then shake without ice.
Add ice then shake again.
Double strain into your glass & garnish with freeze dried raspberries and rosemary.
This recipe is by Dave at The Craft Drinks Company
Tel: 07415 638825

To view The CDC's other amazing cocktails please click this link https://www.leigh-on-sea.com/tag/listing/blog/recipes


---
ADD A COMMENT
Related Items