Cocktail of the week - MAPLE LEAF SOUR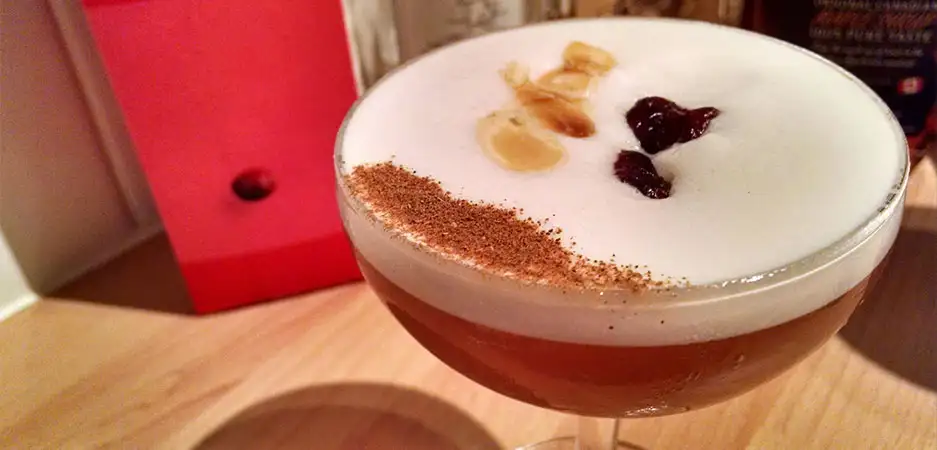 Cocktail of the week - MAPLE LEAF SOUR
The leaves are falling off the trees and winter is coming, so I've taken that inspiration for this week's cocktail! With amaretto, maple syrup & cranberry, the warming notes of this drink go down well as the nights get colder!
You'll need:
30ml Amaretto
20ml Triple Sec
A shot of Egg White
1/4 of a fresh Lime
30ml Cranberry Juice
A good splash of Maple Syrup
A dash of Chocolate Bitters
The Ingredients:
Combine ingredients in a shaker & shake with ice.
Double strain into a champagne coupé or martini glass.
Garnish with toasted flaked almonds, dried cranberries & cinnamon.
For more information please call Dave at The Craft Drinks Company on 07415 638 825
---
ADD A COMMENT
Related Items