Cocktail of the week - The Nutcracker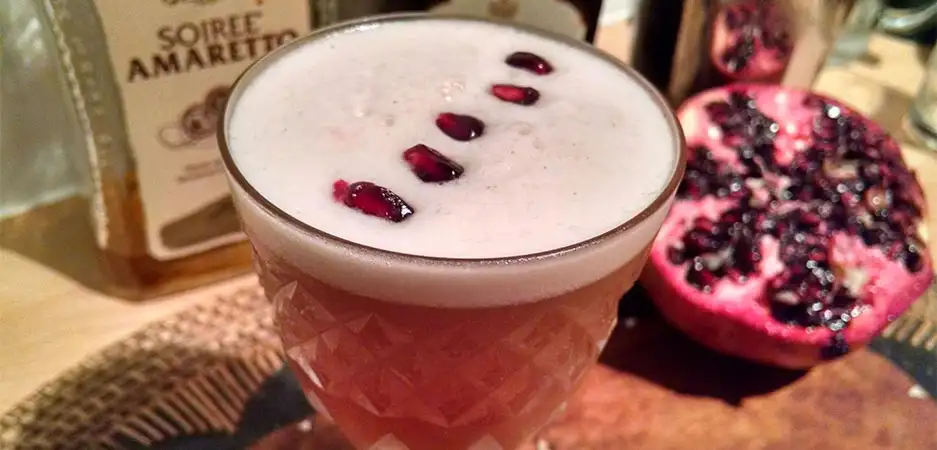 Cocktail of the week - THE NUTCRACKER
Take a break from all that Christmas shopping & rustle up this festive tipple! This week i've taken a little Christmas twist on an Amaretto Sour, with the addition of Cherry Liqueur & Gingerbread Syrup giving it an extra festive flavour. This can also be enjoyed warm, just substitute the egg white with hot water, and stir in the glass instead of shaking with ice.
You'll need:
35ml Amaretto
20ml Cherry Liqueur
A shot of Egg White
Half a Lemon
A splash of Monin Gingerbread Syrup
Garnish - Pomegranate Seeds & Lavender
The merry method:
Fill your shaker with ice & squeeze in half a lemon, then add a shot of egg white.
Add Amaretto, Cherry Liqueur & Gingerbread Syrup.
Shake hard (until the outside of the metal part of the shaker becomes frosted), then double strain into your glass.
Garnish with pomegranate seeds & lavender, then sit back, relax and enjoy!
---
ADD A COMMENT
Related Items