Foodie Rich: 24 Hours on Mersea Island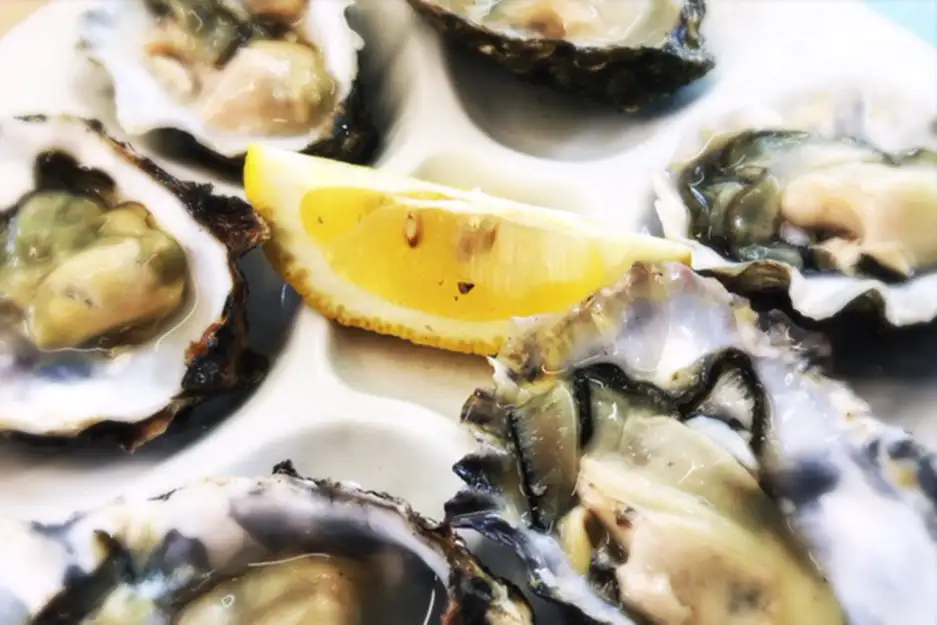 Mersea island, not to be mistaken with Mersey. No, one's a famous scouse river, which some would argue is as sacred as the Ganges, and the other, a sleepy little island on the coast of Colchester. However, both are world famous for completely different things. I don't think anyone has written a chart topping song about Mersea island, and I'm pretty certain Mersey has never been internationally famed for humble molluscs! Yep, I'm talking oysters. Love em or hate em, they've been cultivated in the waters around Mersea for centuries and are considered some of the finest in the world. I thought most people knew that, well, everyone in the foodie world at least?
So Imagine my surprise when a well-known chef (I shall mention no names, but he's been on Saturday kitchen and The Great British menu) tweeted his new oyster menu. It sounded lovely, however he was advertising freshly shucked Mersey Oysters......yeah, oysters from MERSEY!! Nice I thought, wonderful oysters from the muddy waters of the Mersey! Shuck me a dozen of Liverpool's finest please! Surely this can't be correct. I mean this particular chef owns one of the finest oyster joints in Piccadilly. So I responded on twitter 'nice menu shame about the spelling mistake'. Well, within minutes the chef in question sent me a direct message, thanking me for my observation, and offering Lou and I a fully expensed lunch at his Piccadilly restaurant. So, thanks to Mersey oysters we feasted on Mersea oysters, champagne and roasted turbot, with full compliments of the house.
I kid you not, that's a genuine true story folks, I've been back to this restaurant many times since, so I reckon they've got their money back from my lavish freebie. Anyway, back to that seafood. We were heading to Mersea with friends, and had just 24hrs to see what gourmet treats could be found. Mersea has a brewery, a Vineyard and of course those internationally acclaimed oysters, we can't go wrong.
First stop just had to be the Company Shed for lunch. That's exactly what this place is, a shed. We've been before, and I knew what to expect. We arrived at 11.30am and the place was already heaving, not a table to be had. But worry not, we put our name on the waiting list, to be told our table would be ready by 1.30pm. To the un-initiated this would probably pose a problem, I mean you've got two hours to kill! But we came fully prepared for this eventuality. The Shed is BYOB (bring your own booze). So in anticipation of the wait, I packed a few extra cans and bottles in to the cool bag to sup on the sea wall. 1.30pm was soon upon us, we sat at our table amongst the hustle and bustle of the shed. I needed oysters, so first up a dozen of Richard Haward's finest gigas, or rock oysters. Richards family have been cultivating cracking crustacea in mersea for generations, and they certainly know what they are doing. With a splash of lemon juice, they slipped down the hatch perfectly, and with a slurp of champagne very appealing indeed! Next up I just couldn't leave without giving the homemade crab cakes ago. The shed is well known for crab. When you eat here, you will share the restaurant with a stack of large wooden trays, filled with water and huge brown crabs, quietly waiting their inevitable end. Ok, some may think this a little of putting, but its where food comes from. And for me being the foodie I am, this just tells me the crab is a fresh as you can get. I wasn't disappointed, these crabs cakes where huge and full of delicious sweet white crab meat. Following that we had some seared scallops with bacon, oh and some glorious beetroot cured gravadlax, wonderful with our crusty brown bread. To finish our feast, a plate of shell on prawns for us all to dive in to whilst sipping wine and champagne and dissecting every detail of the glorious seafood we'd enjoyed. I love the shed; it makes for a perfect sociable lunch. Ok, you might be sitting right next to strangers, and other diners may shove past your table on their way to the toilet, but that's its charm. Nobody is being aggressive, you all have the same things in common, the love of seafood, wine, laughter and conversation.
I wasn't done with seafood yet, oh no. I had a taste for oysters and needed to down a few more! So, the West Mersea Oyster bar it had to be. After ordering another bottle of champers (we were getting a little tipsy by this point) we set the Oyster bar to work, shucking us another dozen. These are not Richard Hawards oysters, these are from the Colchester Oyster Company, so I wanted to compare the two. To be honest, I preferred Richards. The Colchester Oyster Company's were good, but they just lacked the plumpness and richness of The Hawards Oyster. Just to add, Richard has a stall at borough market, and its simple, just a large wooden table, a pile of Oysters and a shucking knife, that's it!
So I had completed my little Mersea Oyster challenge. By this time, it was late afternoon. Remember, we only had 24 hours here so it was time to head back to our cosy guest house, have a little rest, get our glad rags on, and check out the night life on Mersea! The Victory is a rather nice local boozer, so a quick little stop here for a pint of local Mersea ale. Well, I say a pint, we ended up having quite a few. Afterwards we wandered the few yards down to the Coast Inn for some grub. We had a table booked for 8pm, but the place was rammed, and we didn't sit down on time, I was getting HANGRY! But hey ho, it gave us the perfect excuse to enjoy one or two extra pre dinner drinkies! Jeez, I was almost three sheets to the wind by the time we sat down, and bloody starving. I've never eaten in this restaurant before, so as always I'd done my homework. We all shared a couple of seafood platters, which were nothing too special, and non-offensive, so no real complaints. It hardly touched the sides after all those pre-dinner drinks! For mains, I had to give the fish and chips a go, after all they are claimed to be the best on the island. Yeah, it was ok, it was fish and chips, nothing too flash and not at all drab, it was run of the mill fish and chips. The best on the island? Clearly there isn't too much competition!
Well, that was it, our 24 hours in Mersea. The highlight? Hands down the Company Shed. I've been quite a few times previously, and never been disappointed. I just like its simplicity; fresh seafood in a shed, perfect. The other eateries weren't bad, but just didn't have the same charm as the Shed. If I had just gone to the West Mersea Oyster bar, I would have loved it, but I was comparing this to the Shed. I'm sure if I'd just popped in to the Coast Inn for a quick Fish and Chip supper it would have been fine, but for a Saturday night dinner date it failed to deliver. So, I'd say, get yourself down to Mersea, have lunch in the Shed, maybe have a coastal walk during the afternoon, then dinner in the Victory. I've stayed at this pub on previous visits, and it's good. The food aint too bad either!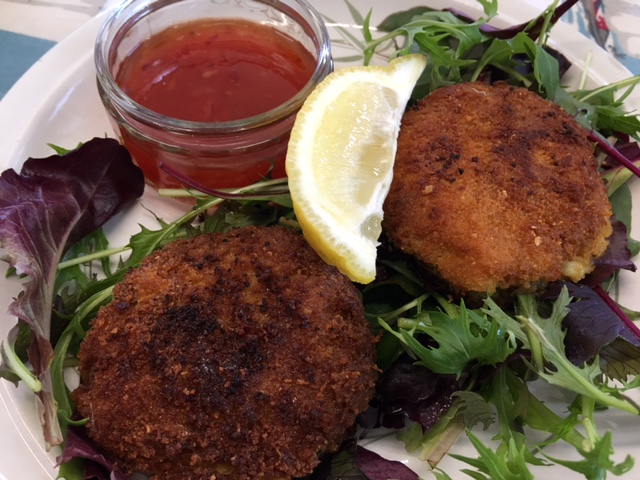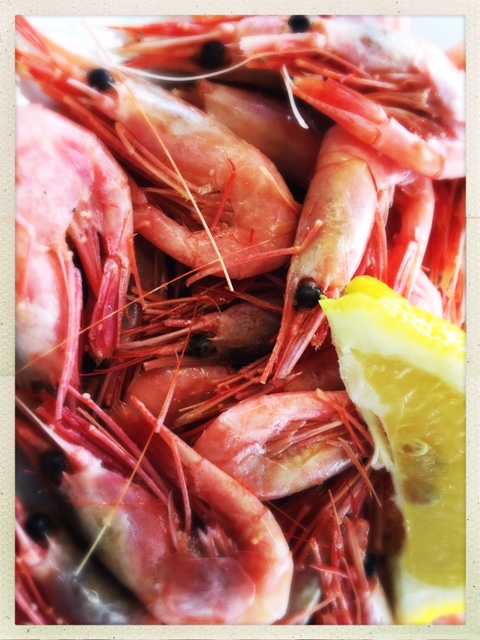 ---
ADD A COMMENT
Note: If comment section is not showing please log in to Facebook in another browser tab and refresh.
Related Items