Foodie Rich: St. John Review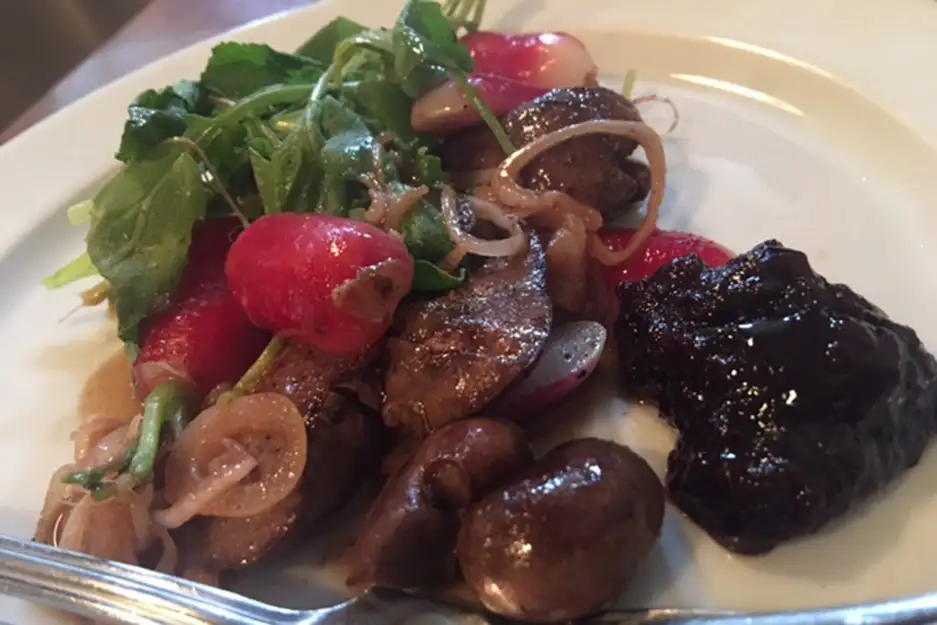 I consider myself a foodie, I suppose the clue is in the name really. But how much of a foodie am I? I think I'll give anything a go once. I've eaten some pretty weird concoctions in my time. Mystery meat hot pots in Hong Kong, raw crab in Bangkok; yeah raw crab. I'm not sure if it was meant to be raw, but they'd put it in a green papaya salad, Lou and I got stuck in and it was alright. But not just in far flung destinations, closer to home too. A few months ago a restaurant in Brentwood served me up Squirrel. And why not? They're plentiful, and we don't think twice about eating pigeons or rabbits, so it makes perfect sense. Added to which, they are what I consider true 'free range'. They've lived a natural life just how an animal should do, so pretty much guilt free meat eating. What about offal? Some people can't bear the thought of it. Not me! Take liver for example, with a bit of mash and bacon it's gotta be the ultimate comfort food. Even our very own leigh on sea delicacy, jellied eels strike fear in to the un-initiated! You either love em or hate em; guess which side of the fence I sit (plenty of vinegar and white pepper please!!). So all this got me thinking, in terms of ability, where would I stand as a true foodie? Probably intermediate. If I could get over my personal hate towards goat's cheese I could be promoted to expert, oh and I've never really got in to sucking the brains out of prawn heads. So, yeah I'm happy to rate myself as intermediate.
What am I building up to here with all this talk of 'adventurous eating' and 'foodie ability'? If I had to rate this week's restaurant in the same manner it would be right up there. Definitely intermediate level, if not advanced. This week's review is for the serious foodies amongst us. Oh and vegetarians look away now, this isn't for you I'm afraid. I've been back up in London again at St John. This eatery is well known for pioneering nose to tail eating; yep, the chefs here do not waste a thing. Opened back in 1994, chef and owner Fergus Henderson wanted to showcase dishes and ingredients which have almost been lost in history. This he did, and at the same time created one of the finest restaurants in the world; yes, the world! St John features regularly in the top 100 restaurants in the world, alongside the likes of Noma and Dinner by Heston Blumenthal. Now with various locations dotted around London, Fergus's empire just goes from strength to strength. So, when Lou and I found ourselves wandering Shoreditch last week, and of course feeling a little hungry, we decided to pop along to Fergus's east end out post, St John Bread & Wine. The restaurant is simple, white washed brick walls, wooden tables and chairs, its got a no frills feel about it, and somewhat less formal than the mothership on St John street itself. We are by no means St John virgins, we had breakfast here a few months ago. Sitting at the bar, we enjoyed blood cake with a fried duck egg and brown sauce. After that first taster, I needed to get back, and here we were.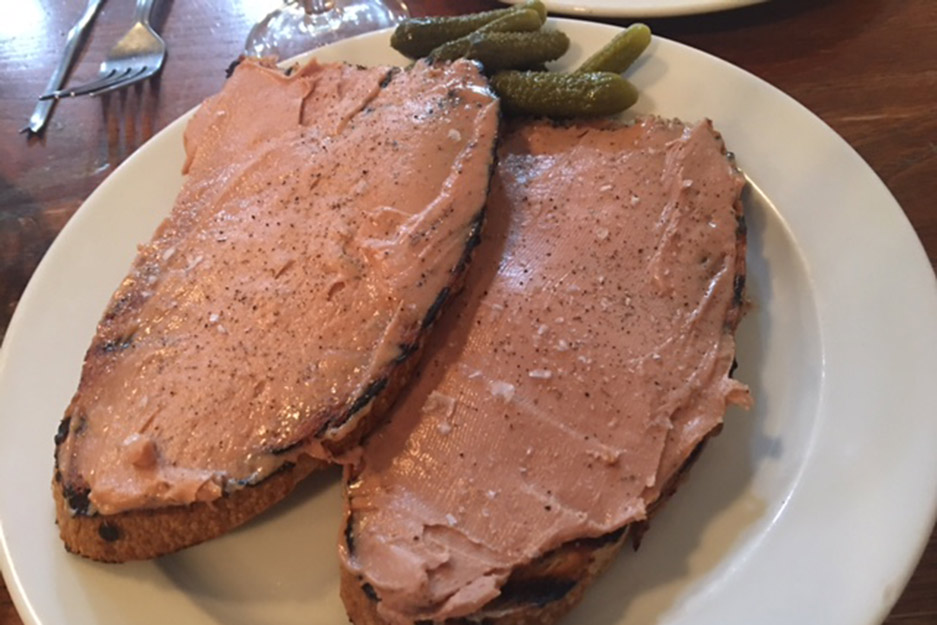 The concept is all about sharing. Just order a few dishes, and when they are ready, each is bought to the table; simple. The menu reads like nothing else you'll find in the capital. Snails with oakleaf or dried and slated pig's liver are just two of the quite unique dishes on offer. Well, to begin our St John experience we started with an absolute classic; their signature dish. Roast bone marrow with parsley salad. And that's exactly what it was. Presented to our table where three roasted marrow bones, a salad with parsley and capers and two slices of thick crusty toast. Just dig out the rich marrow, spread it on a chunk of toast, top with a little salad and a pinch of salt, that's it. Simple yes, but bloody delicious. Next up was duck liver and foie gras on toast. Oh boy, just imagine the smoothest, creamiest pate in the world, times that by 100 and you're almost there. Sprinkled with a little sea salt and accompanied by a handful of small cornichons, I was speechless, this has got to be the most indulgent treat I've ever had on toast! How do we follow that? With rabbit offal of course! Yep, offal isn't everyone's idea of a fun meal, but I love it! I'm not exactly sure what the dish was made up of. I could make out kidneys, liver and there could have been a little heart. Served with radishes and damson jelly, I thoroughly enjoyed this plate of guts! Even Lou got stuck in, and she normally squirms at the mere mention of liver! Following the theme of 'lesser cuts' I just couldn't by pass the Ox heart with chips and ketchup! Trust me, this was damn tasty. Thinly sliced heart, it was cooked so well, it resembled and tasted similar to that of a good steak. The chips where chunky and crispy, almost like roasties. The ketchup wasn't Heinz, this was homemade and a winner with a chip! To finish, just some well aged cheese and biscuits. The puddings here do sound good though, apple and rhubarb crumble, madeleines and a 'queen of puddings' all sounded both interesting and delicious, but it had to be a nibble of cheese for us.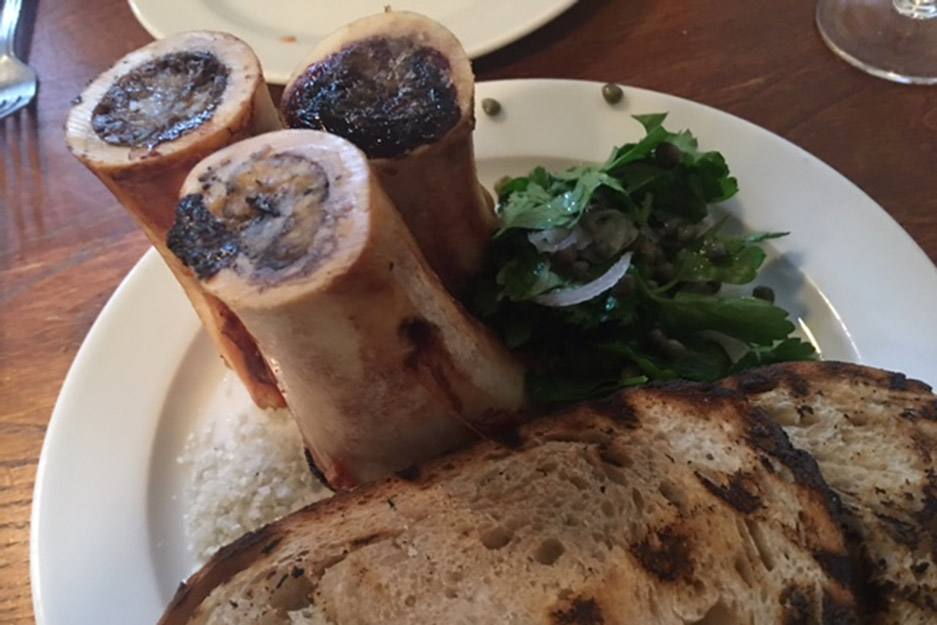 Well there you go, another little 'Foodie Rich' away day; I'll be back on home soil next week, but I just could not go to St John and not share this unique foodie experience! Ok, some of you may not share my enthusiasm of the 'nose to tail eating' movement. For some this may be viewed as almost a bush tucker trial, not a pleasant evening out, but quite often, it's the cheaper cuts which have all the flavour. St John isn't all about blood and guts! They do serve dishes such as grilled mackerel with chicory and olives or how about braised lamb with carrots and aioli; I thought both sounded wonderful. Not to mention simple breakfast dishes; grilled kipper on sour dough toast or a rare breed bacon sandwich would satisfy any early morning hunger. There's something for everyone. The food here is some of the best I've eaten in a long a time. So I urge you, next time you're in London, and looking for a unique dining experience, head on down to St John, you'll leave wondering why you hadn't been before!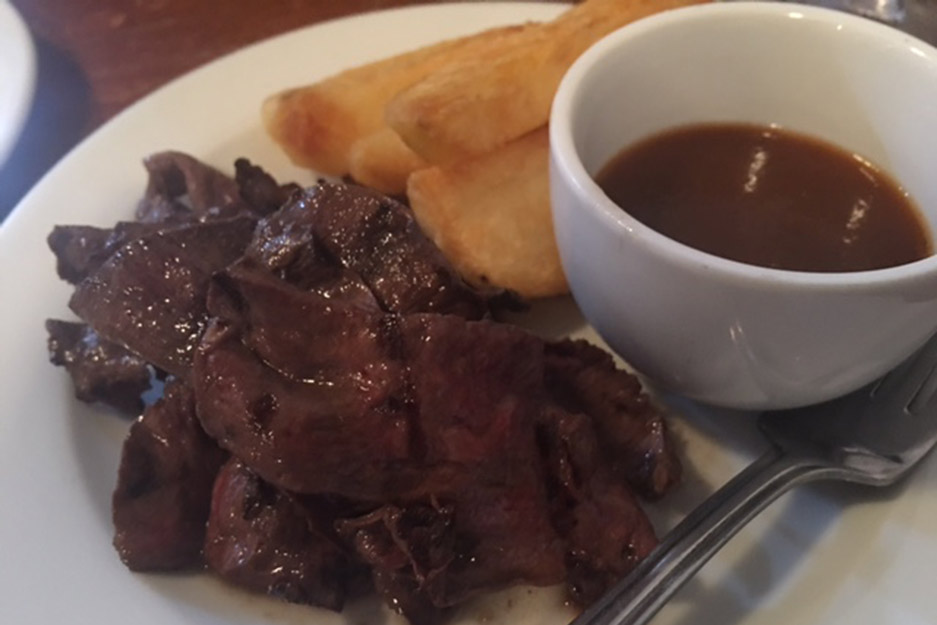 ---
ADD A COMMENT
Note: If comment section is not showing please log in to Facebook in another browser tab and refresh.
Related Items