The Boatyard Review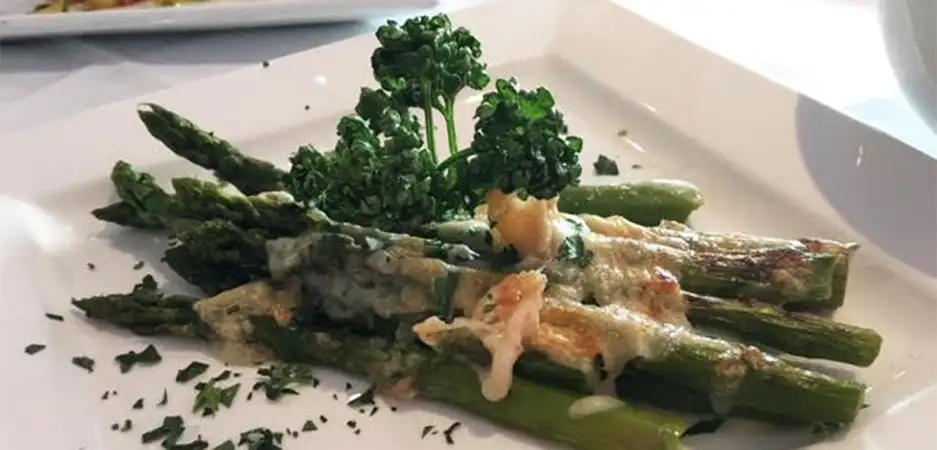 The Boatyard Review
You may recall, a couple of weeks ago I wrote a review on the good old British classic; Sunday Roast. Lou and I visited Toulouse, and had an extremely agreeable lunch. I loved it so much we visited again just the other weekend. This time we managed to get a window seat, right by the kitchen. Toulouse excelled yet again! Anyway, I'm not here to write about the glorious food and service which can be had at Toulouse; but whilst were on the subject, if you haven't been, you need to get your ass down there. Take it from me, its got to be one of the best restaurants in the area. Well, that's enough about Toulouse, this week I'm talking about the Boatyard.
If you read the Toulouse Sunday lunch review, you'll probably remember I had to call around 5 different restaurants to get a table; everywhere was fully booked! Seems like quite a lot of us like to head on out for a nice bit of lunch on a Sunday. One of those restaurants I called was the Boatyard, and yes you've guessed it they couldn't accommodate Lou and I. I'd been eying up the boatyards Sunday menu on their website, and it seemed very good value. Bearing in mind the Boatyard market themselves towards the more 'fine dining' end of the spectrum, their Sunday set menu offers two courses for £15.95. Or three courses at £19.95; seemed very reasonable. So based on this, I thought Lou and I just had to get on down there. So giving them plenty of warning, we booked a table for lunch last Sunday.
I'm pretty certain most of us are familiar with the Boatyard? Other than sitting outside the Billet with a pint of local ale and a tub of eels (one of my favourite pastimes), the Boatyard has probably the best location in Old Leigh. I've spent many a summer's afternoon, lounging on their beautiful deck, glass of champers in hand, gazing out over Leigh creek. On this particular Sunday, it was a little chilly, so no deck action for us today!
When we arrived a drink at the bar it had to be. I love the bar here, its shaped like a boat, which of course fits with the whole theme of the restaurant and its wonderful location. After a few sips, we were shown to our table on the upper deck!
As I said earlier, on the face of it, the Sunday menu looks good. Starters included, a good old soup of the day, or what about smoked salmon with marinated crayfish to kick off? I chose the homemade pate with Melba Toasts. Now, I've got to be really honest here, after all I am a food critique! The Pate was ok, I've had better, but I've had a lot worse! However, the Melba Toasts? Must try harder! I didn't think it was crispy or thin enough. Clearly only a minor detail for me, as I demolished the lot! However the star of the show, which gave me food envy was the tart of the day that Lou chose. Now, Boatyard management, please forgive me on this one, I'm going from memory here, as I lost my notes, and I cant exactly remember what the tart was filled with. However, from what I recall this comprised of a generous short crust crumbly pastry case, crammed full of spinach and ricotta (please correct me if I'm wrong!). As a starter this was superb, I thoroughly enjoyed it. I would definitely order this again!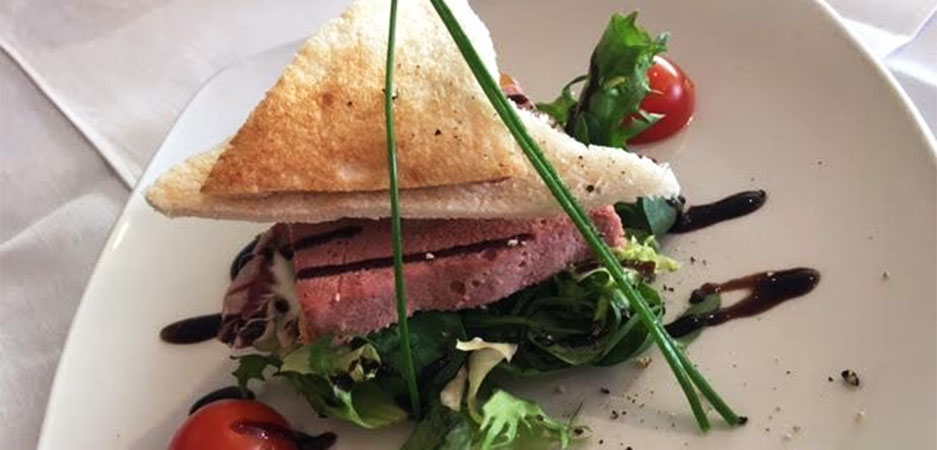 So on to the main event! With the Melba Toast disappointment a distant memory, I was ready for my porky main. I've said it before and I'll say it again; anything made from glorious swine is a winner! So the Herb crusted pork fillet wrapped in smoked pancetta with stuffing was a no brainer. If pork isn't your thang, all the other Sunday lunch staples are present and correct. I could see the roast beef arriving at other tables and the Yorkshire pud looked amazing! My pork was good, a generous amount piled on my plate (but presented well!) with rich gravy, and accompanied by some pretty good roasties, I was a happy pig! The stuffing was a pleasing addition to the plate too!


Lou decided to abstain from tradition on a Sunday, and went a seared fillet of Halibut with tagliatelle in a mixed seafood and butter sauce. Halibut! This has got to be one of my favourite fish, its divine, but over cooked, it's a disaster. All I can say is well done chef! It was cooked very well, and a large fillet too! This dish did carry a £3.95 supplement, but rightly so. Halibut is one of the most expensive and sought after fish in the sea! The pasta? Packed full of all sorts of seafood in a buttery sauce, with a herb oil drizzled around the plate, this dish was impressive. All this grub was washed down with a bottle of Picpoul de Pinet. An incredibly underrated French white wine, which is superb value, and a match made in heaven with white fish and seafood; it wasn't too bad with the pork either! Popcorn panna cotta finished this Sunday feast, which we both shared and thoroughly enjoyed. Sweet toffee popcorn, on top of a perfectly set panna cotta, and drizzled with a Belgian chocolate sauce, what's not to like there?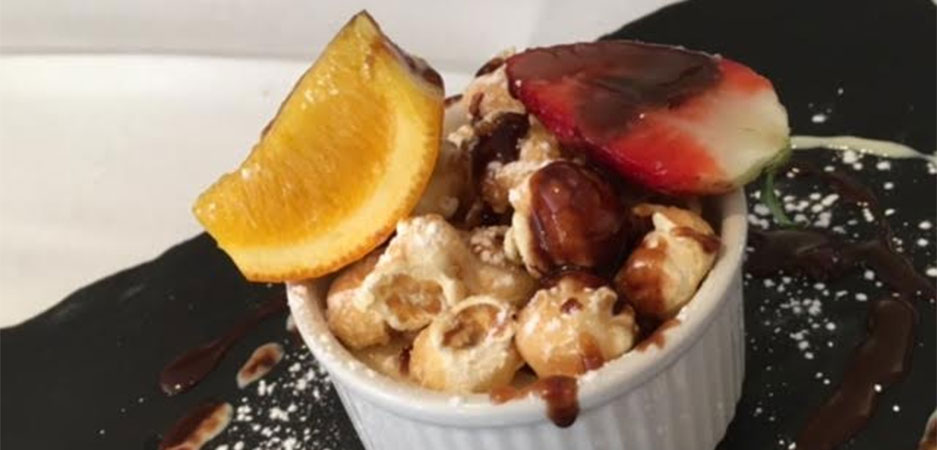 I nearly forgot to mention this; we had a side dish, which excelled over everything else on the menu. Let me explain! I'm a big fan of the seasons, and I could write a whole article on the wonders of choosing seasonal produce. Everything we eat has a season; fruit, fish, game, vegetables, mushrooms, and so on. It disappoints me, to see strawberries in the shops during the winter? English strawberries are a delight, and only available during the summer months, so where the hell do these tasteless imposters originate from? So, one thing almost made me squeal with excitement when I saw the Boatyard menu. Gosh, I can hardly contain myself again; ENGLISH ASPARAGUS! Oh boy, this stuff is some of the best damn asparagus in the world, but it has such a short season (April-June). So as you've guessed it, we just had to order this English wonder. It tasted great, and topped a few Parmesan shavings, I was content! Well done Boatyard!
Well, overall the Boatyard lunch experience didn't disappoint (apart from the Melba Toast, but I'll let that on go!). The service was very good and attentive, the food was generally good, and the venue? Surely one of the finest in Essex! But don't forget here folks, this lunch represents super value, its £19.95 for three courses; three courses no less. Lou and I walked out very pleased; so much so, we have booked again for a few weeks time.

To read all of @FoodieRich's previous reviews please click the link https://www.leigh-on-sea.com/tag/listing/blog/restaurant-review


---
ADD A COMMENT
Note: If comment section is not showing please log in to Facebook in another browser tab and refresh.
Related Items