Beer Of The Week: Beavertown Black Betty IPA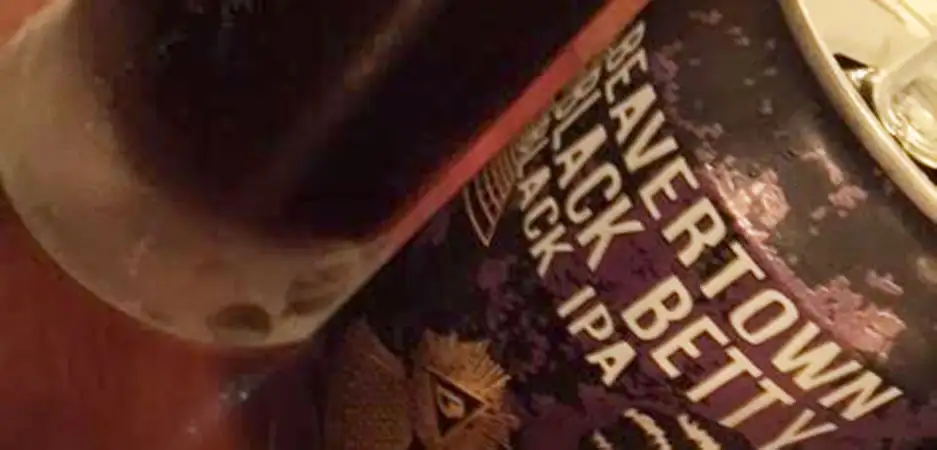 Beer Of The Week: Beavertown Black Betty IPA
As I sit here writing this week's beer article, I'm feeling a little fuzzy to say the least. I'm nursing a slight hangover courtesy of Henry Burgers! As a craft beer enthusiast, Henry has been a saviour. For the past few years he has been serving up some bloody great beer. One big problem though. When I visit I just cant have one. I always get rather carried away; there always seems to be a few interesting brews that maybe I haven't tried yet, and I just cant control myself; I have to get involved. So as with many past visits gone, the aftermath always results in a morning of greasy food cravings and much needed hydration!
But anyway, hangover or no hangover the show must go on! So what was I drinking? It would be easier to say what wasn't I drinking! But, there is one beer I always reach for at Henry's, its an absolute classic in my eyes; Beavertown 'Black Betty'! Who the hell are 'Beavertown'? Odd name eh? These guys are London based; in an area known as 'De Beauvoir Town'. It has a nickname of 'Beavertown'. So there you go, that's how they came up with the name.
The hipsters at Beavertown have been brewing since 2011, and really are one of the heavyweights on the craft beer scene. Not only do they have a main stay of regular brews such as 'Gamma Ray' or 'Neck Oil' they produce some awesome seasonal brews as well. If you find yourself in Henry's over the next few weeks, try and grab yourself some 'Bloody 'Ell IPA'. A blood orange IPA which only gets brewed at certain times of the year. I have it on good authority this should be available in the next week or so. Give it a go, its superb.
Anyway back to my good old friend 'Black Betty'; this is a black IPA. When poured, you would think it's a stout. It's as dark as that. First off, give it a little sniff. Straight away, the citrus aroma of a heavily hopped, classic craft IPA comes through. On the taste, again, it just has a superb fruity citrus flavour, but with a kind of roasty twang. This really is a peculiar beer; it messes with your senses. Strangely, Lou can't drink this beer due to its dark colour! She likes the flavour, but just cant get her head round its darkness. She just doesn't like dark beer regardless of the flavour! Even Beavertown themselves describe this beer as a 'contradiction in terms'; how can you produce a black IPA? Apparently, the inspiration came from mixing together those classic old sweets from our childhood; black jacks and fruit salads! On paper this beer shouldn't work, but it does, I love it!
As I said at the beginning, Henry is serving up some of the most interesting beer in our area, so expect some more 'Beer Of The Week' reviews from this Aladdin's Cave. Beavertown is a rare find in Essex, so well done guys for stacking your fridge shelves with this craft masterpiece. I look forward to popping down for some more craft tasting, only for research purposes of course!!
---
ADD A COMMENT
Note: If comment section is not showing please log in to Facebook in another browser tab and refresh.
Related Items