Foodie Rich: Wetherspoon's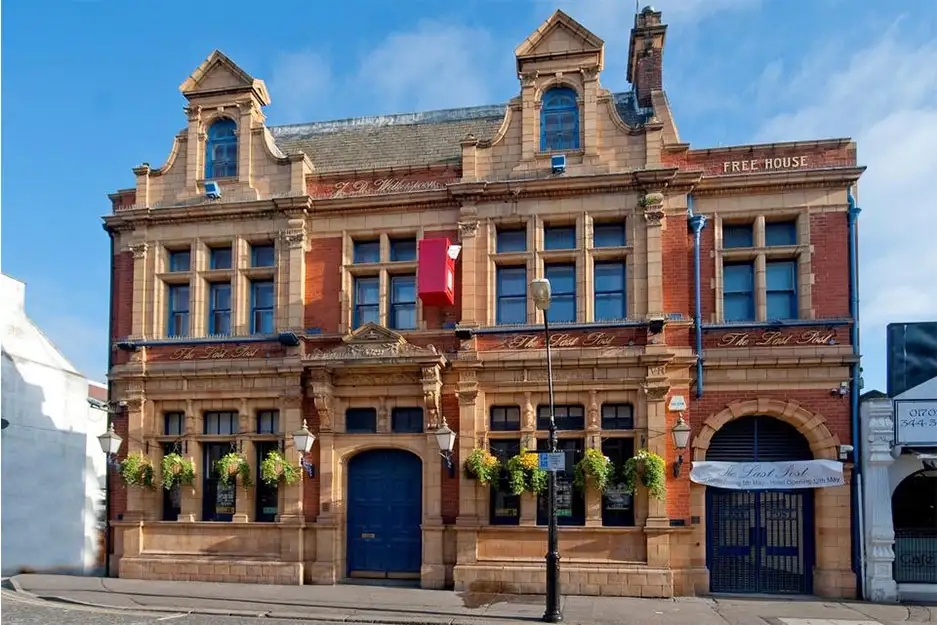 Where would we be without the Spoons? Maybe not everyone's idea of good old British pub, and I would tend to agree. But, there's no denying it, they serve a bloody good purpose. With the opening of each new watering hole, it's almost like Wetherspoon's are giving something back to the local community. It's a place where people of all ages and all walks of life can stand side by side and have a jolly good time. Breakfast lunch or dinner, like a faithful friend you can always count on the Spoons; whatever your need they'll always be there for you. I'm guessing some of you may not share my views on the good old spoons, and would never set foot in the Last Post for example. Yes, I too will often bypass the Post and carry on to the Royal Hotel, it's just nicer. But love em or loath em, Wetherspoon pubs do play an important part in our drinking culture! Well, to all those haters, or those who just don't know, it's high time I share a few very valid points as to why we should all embrace this now British institution.
They Are Cheap
Spoons are cheap; fact! I could just end my blog here, isn't that enough of a reason to love em? Where else can you get a pint of good local ale for £2.50, often less. Or double up on a premium Spirit for a quid? Does this attract binge drinking? Maybe, but I'm certain most of us just love the fact you get change out of a tenner when buying a round for 4 of your mates.
You're Never Far From One
They are everywhere. We've got the Last Post, The Elms and the Roebuck all within a fairly small radius. When you're a stranger in a new town, just wander around the place, and I'm sure it wouldn't be too long before you'd stumble across the local Spoons.
The Food Is 'Alright'
I've eaten in quite a few Spoons; a bacon sandwich to cure a hangover, or a ruby on their famed Thursday curry night, it's not too bad. But none of its amazing, as I said it's 'alright'. They're never going to win any gastronomic awards; I would say the food is just there to fill a hole. If you want my advice, don't bother with the salmon fillet, this dry offering is cooked within an inch of its life. The burger? forget it, there's always better to be had elsewhere, it's not worth wasting your valuable burger allowance on this rather dull effort. Just go to the specialists in this field, you know where, Henry, Mangetout, Legend Deli etc. But the steak is good. Seriously, I've eaten the 8oz sirloin in various pubs, and for less than £10 with a beer, it's better than some restaurants! But, take it from me, that's about the highlight of the food on offer. They also detail the calorie content against each dish; now THAT I do like! so if you're watching your waistline life just got that little bit easier. Added to this, if you're a vegan, veggie, gluten or dairy free there's a separate menu for you, I doubt any other restaurant is doing that? Spoons, you get a big 'Foodie Rich' thumbs up for that!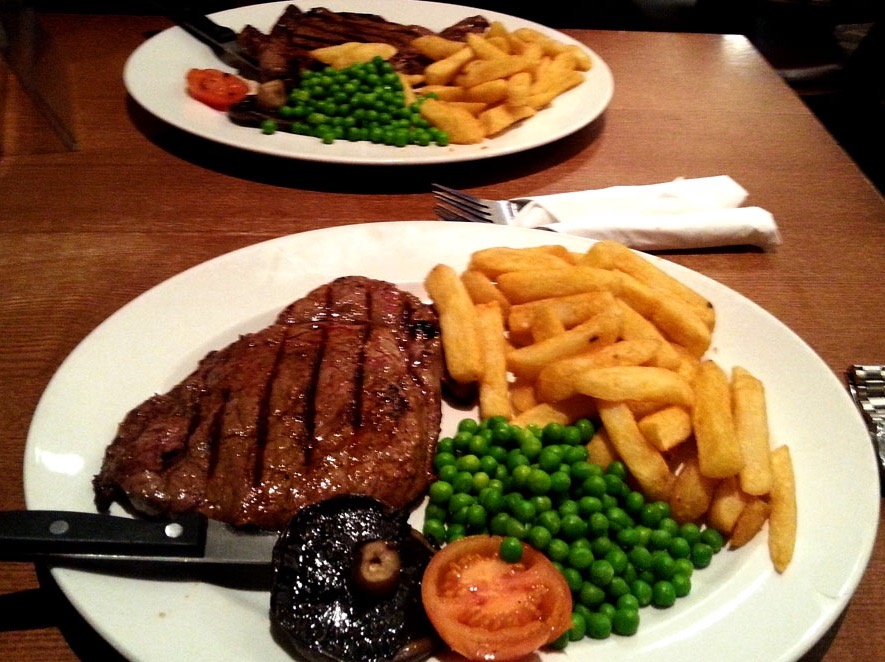 It's 5 O'clock Somewhere
All spoons open at 8am. Not just for coffee and a full English, but for booze too. I'm not one for drinking in the morning, but if you wanted too, it's considered perfectly acceptable, nobody looks you up and down wondering why you are knocking back a pint at 9.30am. I must admit I have taken advantage of this in the past, but only on special occasions, such as Royal Ascot, cup final day or my Birthday! Let's not forget at Airports too! Quite a few airports have Wetherspoon pubs after security. These places open ridiculously early, normally by 6.30am they are packed with thirsty travellers enjoying a prefight beer and a bacon sandwich!
The Venues
The good people behind Wetherspoon's inject life in to old buildings. Typically, most pubs reside in former iconic local buildings, bringing them back to life, whilst at the same time restoring many of its original features. The name of the pub also gives away the buildings former use. The Last Post was originally Southends post office. One of the most unique Wetherspoon's I've ever visited was the Peter Cushing in Whitstable, it's an old cinema! Who's been to the Spoons at Liverpool Street? It's a beautiful building inside and out.
Bucking The Trend
The pub industry is in crisis. Every week pubs all over the country are closing. Take The Ship in Leigh for example, that sadly closed its doors only last week. However, Wetherspoon's are opening more and more pubs every year. Surely this is good for a struggling industry?
Wot No Music?
Gosh I sound like a real old git here; there's no loud music in a Wetherspoon's! Actually no music at all, you can hold a civilised conversation with your buddies without having to rely on lip reading skills!
Good Toilets
How many bars or pubs do you visit with crap toilets? There's so many places out there, where a great deal of money and detail has been spent on the bar area, but when you visit the facilities it's a let down; The hand dryer is as powerful as a knats fart. Not at The Spoons. They pride themselves on the quality of their bogs! They're finished to a pretty good standard, and you'll always find a good Dyson hand dryer!
Wanna Stay The Night?
Wetherspoon's are now hoteliers, with over 40 in the UK! Yep, even in Southend, they've opened up a perfectly respectable hotel, and a bargain too! So now you can go away for that naughty Wetherspoon's weekend!
Bottomless Coffee
Ok, not beer, however, at certain times of the day, just order one coffee, and you can fill up your cup as many times as you want! Perfect if it's still a little too early for something slightly stronger.
Craft Beer
You all should know by now, I love craft beer and The Spoons have a wonderful array of brews. I've visited a few different Spoons up and down the country, and each one has their own unique selection of bottles and cans from around the world. And you can take away! Yep, find a beer you like, and grab a few bottles to enjoy at home; good on ya Spoons.

The Wetherspoon's App
Oh boy, now this is a game changer! Download the app, find a table in the pub, and you'll never have to leave! Just order your drinks and food on your phone, and your order is delivered directly to where you are sitting. Your days of queuing at the bar are now over! Is my life is now complete? This weekend I'm definitely popping in to the Last Post just to try this!!
Well there you go, just a few reasons why I think Wetherspoon's pubs aint too bad. I'm all for supporting local independents, and when writing my little blogs for LOS.com I try to keep it that way. After all you wouldn't want me to start reviewing Nando's or Pizza Express would you? Oh jeez, sorry, Pizza Express; quite a topical subject along the Broadway at the moment! I have signed the petition by the way, the food in Rio was great! However, I really believe Wetherspoon's are clearly doing something right, and they're not bad places. So whether it's bottomless coffee on a Tuesday morning whilst catching up on a few emails, lunch with friends, or 'pre loading' on cheap booze before a big Saturday night out (note: LOS.Com encourage responsible drinking! We would never binge at all!!) The Spoons is always there for you. It's also perfectly acceptable to pop in just to use their toilets, I do that all the time!
---
ADD A COMMENT
Note: If comment section is not showing please log in to Facebook in another browser tab and refresh.
Related Items